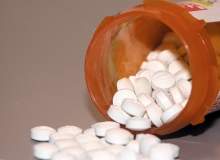 The United States is in the grip of a prescription drug abuse epidemic. According to the Centers for Disease Control and Prevention (CDC), the annual death rate from prescription painkillers has quadrupled since 1999, with more than 16,000 lives claimed in 2013. Around 44 American citizens die every day as a result of overdosing on pain medications – either accidentally or due to intentional abuse.
At the heart of the epidemic is the opioid class of painkillers, which includes opium-derived medications such as hydrocodone, oxycodone and morphine. These effective but highly addictive drugs have become one of the largest pharmaceutical markets, with healthcare consultancy IMS Health pegging the global prescription pain medication market at $57bn.
But the staggering death rates from the abuse and misuse of these drugs has made them increasingly controversial, as evidenced by the widespread anger over the launch of Zogenix 's pure hydrocodone product Zohydro, an extended-release pain reliever that is up to five times stronger than hydrocodone-based painkiller, which was approved by the Food and Drug Administration (FDA) against the recommendation of its own review panel.
Pharma's response: abuse-deterrent opioids
The response to the prescription drug abuse epidemic has – as it must – come from many different directions, from the establishment of state-run prescription drug monitoring programmes to campaigns aiming to improve opioid prescribing practices.
From the pharma sector itself, the main response has been the formulation of new abuse-deterrent (AD) opioid painkillers, an emerging market that has swiftly attracted the interest of drug developers as the FDA continues to signal a move towards technologies that make opioid painkillers more difficult to abuse, creating an opportunity to transition the market from generics back to more expensive branded products. Only a handful of AD painkillers are currently on the market, but with a large number of companies actively developing these drugs, including giants Pfizer and Teva, that number looks set to grow in the coming years.
"This is the largest market by prescription count," says Bernstein Research pharma analyst Ronny Gal. "To the extent [a company] actually produced a quality abuse-deterrent product it would likely be a multi-billion [dollar] market."
---
---
Scientists from Vanderbilt University have opened new frontiers in obesity research by bioengineering bacteria.
---
"There are a number of different approaches that people are trying," says Dr J. David Haddox, vice president of health policy at Purdue Pharma , which, with three FDA-approved AD painkillers, two of which are on the market, has emerged as one of the pioneers in the field. "The FDA says that there are about 30 companies with [abuse-deterrent] products in various stages of development. So yeah, it certainly seems like this is a trend in the opioid market."
A number of technologies are being employed by companies to make it harder for abusers to tamper with opioids to intensify the high. Crushing and snorting pain pills or dissolving them for injection are common practices among abusers, so some AD products deploy hard, crush-resistant shells or gumming agents in pills to sabotage these efforts. Other approaches include using 'aversive substances' to make abusing drugs highly unpleasant, and incorporating opioid antagonists into tablets, which counteract the effect of the drug upon tampering. Perhaps the most sophisticated strategy under consideration is the use of prodrugs so that the painkiller in question requires a reaction in the body before becoming bioavailable.
Recruiting recreational users for 'liking' studies
Although the FDA has been working to encourage the development of AD opioids, that doesn't mean the regulator is making it easy for the pharma sector. In March 2014 former FDA commissioner Margaret Hamburg noted the need for better technology in the field, and the organisation has been cautious about certifying opioids as abuse-deterrent.
Purdue Pharma might have made the grade with its products – its two commercially available AD painkillers, Hysingla and the reformulated OxyContin, use "a variation on a proprietary platform that imparts both physical and chemical barriers to abuse", says Haddox – but others have previously failed to meet the regulatory requirements for AD labelling, including speciality pharma companies Mallinckrodt and Endo.
One of the more unusual FDA recommendations for securing AD labelling is to carry out so-called 'drug-liking' studies, in which recreational prescription opioid abusers are recruited and paid to intentionally abuse both AD and non-AD painkillers – under strict supervision – to gauge their preferences. These studies are conducted at highly specialised trial centres, only a handful of which exist in North America.
"[We] put [participants] into a multi-arm randomised trial design where they serve as their own control," says Haddox, giving an intranasal 'liking' trial as an example. "The subject would be asked to snort test tube A on one occasion and test tube B on another occasion, and so forth. In the case of Hysingla for instance, it would be a placebo [in the form of] lactose powder; hydrocodone powder; and one or more ground Hysingla tablets that we would grind for them on a commercial mill to ensure uniformity of particle size distribution. And then a comparator, perhaps Vicodin, an immediate-release hydrocodone."
Participants would then be assessed by two main routes – objective measures such as pupil diameter, as well as qualitative feedback, where subjects will give their opinions on various measures, including willingness to take the product again, how much they liked the product's effect and how much they would pay for it on the street.
"It turns out that all these things are actually fairly robust predictors of [the] real world," says Haddox. "It's not perfect but they're pretty darn good."
The ethical implications of these studies have come under scrutiny, but Haddox is quick to assure that there are independently reviewed protocols in place to ensure the safety of trial participants. Ongoing, informed consent is required throughout and participants may leave studies whenever they choose, while the specialised trial sites have the equipment to constantly monitor users while they are exposed, and the opioid antagonists to administer if necessary. To ensure that these trials are not enabling addicts, volunteers to a Purdue liking study must first pass a 'naloxone challenge', which involves the administering of the opioid antagonist, which would induce withdrawal if the subject was physically dependent.
Will abuse-deterrent painkillers prove effective?
Beyond the development and testing of AD opioids, the larger question remains – will they prove effective at reducing the incidence of prescription opioid abuse? On that front, the jury is still out. The FDA, which is encouraging their deployment, is also keen to stress their limitations. AD opioids are no panacea for the prescription drug abuse epidemic.
"Abuse-deterrent properties do not make an opioid impossible to abuse, and do not prevent overdose and death – they only make certain kinds of abuse more difficult or less rewarding," wrote the regulator's deputy center director for regulatory programs Dr Douglas Throckmorton in a July 2014 blog.
"Abuse-deterrent properties do not make an opioid impossible to abuse…. they only make certain kinds of abuse more difficult or less rewarding."
According to Dr Jane Ballantyne, president of US advocacy group Physicians for Responsible Opioid Prescribing (PROP), there's a danger that AD opioids will engender a more laissez-faire attitude to the use of these addictive analgesics that masks the risks inherent to their use.
"While they may prevent tampering, so they're going to prevent a certain form of abuse, they remain addictive drugs, so there are other forms of abuse and misuse that they won't prevent," she says. "The danger is that they cause complacency. Just the idea that, 'I'm okay now because these are safe, this is a safe version; people aren't going to kill themselves with it.' Well, that's not true; they're not safe."
Indeed, the most prominent limitation of these tamper-resistant technologies is that they do nothing to tackle the source of the vast majority of opioid abuse and misuse – simply taking an excessive number of pills.
Haddox notes that the industry is starting to look at prodrugs and other approaches that might combat oral misuse, but acknowledges the limitations of this initial crop of abuse-deterrent technologies. While he notes that studies into OxyContin since its new AD formulation was launched in August 2010 have found that it has had "not only a fairly dramatic but also a sustained impact in reducing abuse, particularly by parenteral injection and also by snorting", he still places today's products at the early stage of a continuum that should become more effective in the years and decades to come.
"First we had lap belts in cars in the United States, then we had shoulder belts, and then they became one, and then we had anti-lock brakes and airbags and side curtain airbags and anti-rollover technology. I think that's the way to think of this, that we're kind of at the lap and shoulder belt phase, and eventually we or others will add better and better technologies, and this entire class of therapeutic agents will become more and more resistant to abuse."
No panacea: multilateral response required
Critics, meanwhile, contend that the rise of AD opioids is simply another way for pharma companies to see off generic competition and ramp up prices for a product that does the same job and still carries many of the same risks for users.
"I think it's their way of keeping their market," says Ballantyne. "They can claim that they're new and they can claim that they're much safer. They may be safer to the abusers, but not the users. I think the only thing that's going to protect people is that there's a big shift away from prescribing opiates because of what's happened. It's not just all the alarming statistics that come out of the CDC. Primary care clinics are overwhelmed with these patients, and many of them are saying they just don't want to do it anymore because they can't cope with the fallout from it."
"Drug prices drive about nine cents of the US healthcare dollar, and I think [criticising drug prices] is a very short-sighted way to look at it," responds Haddox. "I think we need to look at overall outcomes for individuals and society, and look at the total costs."
As Haddox recognises, it's certainly true that opioid painkillers today are often being prescribed for patients at excessive dosages and to treat many indications for which they are ill-suited. The need to reform opioid prescribing practices, as PROP is advocating, is just one important example of the multilateral response that is required to properly tackle this public health crisis.
Regulators need to look closely at the aggressive marketing of opioids to physicians. Patients receiving opioids for pain management need to be better monitored and set pre-agreed treatment outcome goals. Law enforcement agencies must continue to stamp out illegal trafficking and pill mills, and the public needs to be better educated about the risks of opioid addiction.
"I believe abuse-deterrent opioids are one tool that is part of a very comprehensive approach to reduce this [problem]," says Haddox. "The opioids with abuse-deterrent properties are a piece that manufacturers are uniquely situated to provide. Other entities – law enforcement, educational institutions, professional societies – need to do the other parts."