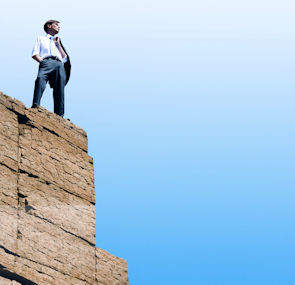 The pharmaceutical industry recorded significant M&A activity in 2012, spurred by the need for companies to plug the revenue gaps resulting from the impact of the patent cliff. Consequently, drug producers have resorted to M&As as a quick way to fix their dwindling revenues, innovations and product pipeline by gaining access to novel technologies and compounds, marketed products and markets.
M&As come with their share of challenges, despite offering, in most cases, a shorter time to yield results. After the completion of each deal, a seamless integration of the operations of both parties is required to enable synergy and the resulting benefits, which include scale and scope economies. Consequently, the inability to achieve this often results in increased bureaucracy and costs. Strategic deals totalling $15.7bn highlighted the importance of M&A activity in the pharmaceutical industry, as discussed below.
BMS completes $7.3bn acquisition of Amylin
In August 2012, New Jersey-based Bristol-Myers Squibb (BMS) completed the acquisition of all outstanding shares of Amylin at a purchase price of $31 a share. The aggregate purchase price was $5.3bn, including the assumption of Amylin's debt and contractual payment obligation to Eli Lilly, both totalling $2bn. The acquisition was financed by existing cash balances, the issuance of $2bn of commercial papers and long-term debt borrowings.
"In August 2012, Bristol-Myers Squibb completed the acquisition of all outstanding shares of Amylin at a purchase price of $31 a share."
The primary driver for this acquisition was BMS's interest in Amylin's product portfolio and drug pipeline. Amylin is focused on the discovery, development and commercialisation of innovative medicines for patients with diabetes and other metabolic diseases. Consequently, BMS is clearly targeting the capture of a significant share of the diabetes market, which is forecast to reach $50bn by 2020.
Amylin's glucagon-like peptide-1 (GLP-1) franchise, which includes Byetta (exenatide) and Bydureon (once-weekly exenatide), offers an attractive way to increase its share in this market.
GSK acquires HGS in $3.6bn deal
GlaxoSmithKline (GSK), the UK pharmaceutical giant, completed the acquisition of Human Genome Sciences (HGS) in August 2012. The deal involved the payment of $3.6bn for all outstanding shares of HGS at $14.25 a share. This represents a 9.6% increase on GSK's earlier bid of $13 a share, which was rejected by HGS as being inadequate, not reflecting the value inherent of the company and not in the best interests of its stockholders. The final deal value net of cash and debt was approximately $3bn, which was paid in full from GSK's cash on hand.
A primary driver for this deal is GSK's aim to consolidate HGS's intellectual property rights under its corporate banner, in addition to gaining full access to the company's marketed and developmental drug candidates. Prior to the acquisition, GSK was involved in a co-development and co-marketing agreement with HGS over the company's sole marketed drug Benlysta (belimumab), the first therapy for systemic lupus erythematosus in over 50 years.
There is presently no cure for lupus, and current therapies are targeted at halting the progression of the disease and treating its symptoms, rather than its underlying cause. Consequently, the market has significant potential.
Valeant snags Medicis for $2.6bn
In December 2012, Valeant Pharmaceuticals, Canada's largest publicly traded drug maker, completed the acquisition of Medicis Pharmaceutical in a $2.6bn cash deal after receiving approval by Medicis's shareholders and regulatory clearance. It involved Valeant's acquisition of all Medicis's outstanding common stock at $44 a share, a 39.4% premium to Medicis's closing price of $31.60 a share on 31 August 2012.
"The Medicis deal brought Valeant's total cost of acquisitions in 2012 to $3.5bn."
Valeant Pharmaceuticals relies on inorganic growth through M&As, based on its management's conception of R&D as a risky use of shareholders' cash. The Medicis deal brought Valeant's total cost of acquisitions in 2012 to $3.5bn, with 15 previous acquisitions in 2012. These include deals involved Natur Produkt, Probiotica Laboratórios and OraPharma from Russia, Brazil and the US, respectively. Furthermore, the company has made 50 acquisitions since 2008.
Valeant's acquisitions outside Canada, particularly in Europe and emerging markets such as Brazil, are targeted at increasing its global presence and establishing itself as one of the biggest players in the dermatology market. As growth of the US pharmaceutical market slows, Valeant has been increasing its acquisitions, particularly in emerging markets, and relies on markets outside the US for most of its revenues. In Q3 2012, its revenues from emerging markets totalled $249.7m – 23.6% more than the $202m of Q3 2011.
Amgen acquires Micromet
In March 2012, Amgen completed the acquisition of all outstanding shares of Micromet at $11 each in a $1.1bn all-cash transaction. Consequently, Micromet – a publicly held biotechnology company established in 1998 that focuses on the discovery, development and commercialisation of innovative antibody-based therapies for the treatment of cancer – became a wholly owned subsidiary of Amgen. Micromet possesses proprietary drug development technologies, including its bi-specific T-cell engager (BiTE) technology platform, which has developmental candidates in various stages of drug trials.
Although Micromet does not have any marketed products and reported only $21.2m in 2011 revenue, the company possesses a clinical pipeline with novel cancer therapeutics in various phases of development. These include its lead product candidate MT103 (blinatumomab), a BiTE antibody designed to activate patients'
T cells to eliminate cancer cells. The antibody, which has demonstrated encouraging single-agent activity in adult and paediatric patients with acute lymphoblastic leukemia, and adult patients with non-Hodgkin's lymphoma, is under investigation in five phase II trials in Europe and the US. Consequently, this acquisition will further strengthen Amgen's product pipeline in the oncology disease area.
The deal will provide Amgen with unlimited access to Micromet's R&D facilities and other capabilities that could be potentially leveraged in the growth of its global business operations. The company promptly acted on this by announcing soon after the acquisition that Micromet's Munich site would serve as its R&D centre of excellence. In addition, Amgen will have access to Micromet's proprietary BiTE antibody technology, which will provide an innovative, validated platform for its future clinical research.
Alexion purchases Enobia Pharma
Alexion acquired Enobia Pharma in February 2012 for an upfront cash payment of $623.6m and a commitment to make subsequent contingent payments of up to $470m if the company's late-stage product candidate ENB-0040 (asfotase alfa) gains US, European and Japanese marketing approval, and reaches applicable sales levels. The upfront cash payment was paid from Alexion's cash reserve and a $320m facility (comprising a $240m term loan and a $80m revolving facility) provided by a syndication of banks led by JPMorgan Chase Bank.
"Alexion acquired Enobia Pharma in February 2012 for an upfront cash payment of $623.6m."
Enobia Pharma, which is based in Montreal, Canada, and Cambridge, Massachusetts, US, is a privately held clinical-stage biotech company, focusing on the development of therapies to treat patients with ultra-rare and life-threatening genetic metabolic disorders.
Alexion's acquisition of Enobia is targeted at strengthening the company's position as a major player in the development and commercialisation of therapies for ultra-rare and life-threatening genetic disorders. Enobia's lead product candidate, ENB-0040, is a human recombinant targeted alkaline phosphatase enzyme-replacement therapy for patients suffering from hypophosphatasia, an ultra-rare, life-threatening, genetic metabolic disease for which there is no approved treatment.
It was awarded orphan drug designation in the US and EU in 2008, and Fast Track status in the US in 2009, and is currently in phase II/III of clinical development.