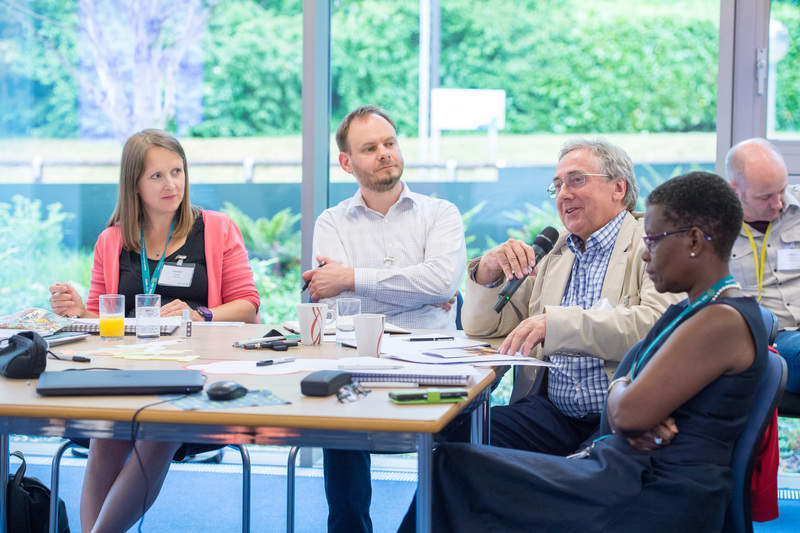 Well-designed software created with the user experience (UX) in mind has the potential to vastly improve the efficiency and productivity of all aspects of the R&D process – from clinical trial design to how scientists work in the lab. But, compared to industries like retail and finance, which have invested heavily in improving the usability of their software over recent years, adoption of UX principles in life sciences is low.
It's an issue that global not-for-profit organisation the Pistoia Alliance, which works to lower barriers to innovation in life sciences R&D, hopes to address through its User Experience for Life Sciences (UXLS) Toolkit, the first product of its kind tailored specifically to the life sciences sector.
Developed over the past year by a team of more than 50 UX specialists from more than 20 different organisations across the world, its goal is to enable pharma and biotech companies to design better, more intuitive digital products, thereby improving the efficiency and productivity of the R&D process and accelerating innovation.
"We live in an information-rich world and this is especially important for the life sciences given the vast amount of data we now have access to," says Paula de Matos, an independent UX consultant and project manager for the UXLS toolkit. "Poorly-designed scientific software that doesn't properly use that data and is not fit for purpose is not only frustrating and time-consuming, it potentially introduces all sorts of errors that mean scientists might not discover the things they were meant to.
"The overall effect is that we're far less efficient and productive if our software is bad. On the other hand, if we have software that's well designed, fit for purpose and uses UX principles, this will improve the quality of R&D and make it much more efficient all the way from clinical trials to the laboratory."
How it works: a how-to guide for life sciences
As you might expect, the toolkit, which is essentially a how-to guide to help life sciences businesses adopt UX principles and methods as they develop scientific software, is extremely user-friendly.
In simple language, it takes users through the three stages of user-centred design – user research, design and evaluation – giving extensive information on how to use each method, as well as case studies that illustrate how effective they can be.
"It takes users through the three stages of user-centred design – user research, design and evaluation."
Take stage one – user research. The toolkit describes why it's important (it helps you understand your target audience and their capabilities, limitations, goals and expectations); gives suggestions on how to carry it out (these include task modelling, user interviews or contextual inquiry); explains when each technique is likely to be most helpful; and provides a case study of a life sciences company putting one of them into practice.
Novartis, for example, wanted to help scientists be more productive in the lab and spend less time on administrative tasks. Through contextual inquiry – observing their work directly and asking the right questions – they were able to develop design concepts for an improved workflow, which included new hardware and software for desktop computers and mobile devices.
A key part of the solution came from the discovery that scientists found it incredibly time- and energy-consuming to write test results and labels on the tubes manually in the lab while wearing protective clothing and gloves. To address this, a piece of software for mobile devices was developed that allows them to scan the barcoded data in the lab while being constantly in sync with the desktop computer system.
It can also trigger remote printing for tube labels and the touchscreen interaction was designed to avoid gestures that did not work well with gloves. The ease of use of the software meant efficiency increased and scientists could devote more time to scientific research, rather than getting bogged down in administrative tasks.
Next steps: user feedback leads to improvements
Following the principles outlined in the UXLS toolkit, the next task for de Matos and her team is to evaluate how it is being used by companies and where it can be improved.
"We're going through the process of applying this in our organisations at the moment and so far we've had some really positive feedback – for example, one member has rolled it out and is offering training workshops based on the toolkit," she says. "But it's early days; we only released it a month ago. Now we need to evaluate where the gaps are and improve upon them and after that, we hope to expand the content so we have more case studies and additional introductory elements to help people get started."
"[UX] can be used by life sciences companies beyond the drug discovery phase."
de Matos is also keen to stress that UX is agnostic in terms of its domain and can be used by life sciences companies beyond the drug discovery phase, which is the toolkit's current focus.
"UX applies to every interactive interface you come across so you could take this guidance and apply it throughout the whole organisation," she explains. "It certainly isn't tied to one phase and our hope is that we can provide case studies that highlight the other areas UX can be applied to."
The Pistoia Alliance's final priority is to raise awareness of the importance of user-centred design in life sciences, a goal they plan to start tackling with their User Experience for Life Sciences conference in May in Boston, US.
"A large part of this project is about building and expanding our community and our hope is that this conference will bring the community together and that we can demonstrate how UX principles can empower scientists, as well as discussing future trends and technological advances and how we can spot these and apply them to our organisations," de Matos says. "Whether people have heard of UX and want to learn more or are experienced UX practitioners, this is the conference for them."