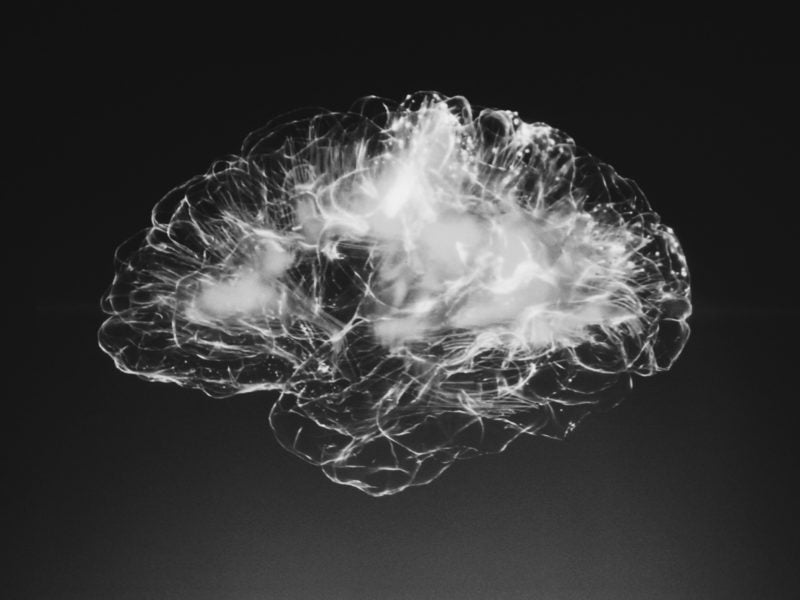 Coordinated by The Dana Foundation since 1996, Brain Awareness Week is a global campaign to celebrate progress made in brain research and encourage further development in the field. This year Brain Awareness Week runs from 11-17 March with events being held globally.
Charity Brain Research UK carries out and supports research into three priority areas in neurology: acquired brain and spinal cord injury, brain tumours and headache. These areas were viewed by the charity's advisory panel as where investment is most needed as they represent significant unmet patient need.
In line with this aim, in January this year, Brain Research UK invested £1.1m in four new projects that contribute substantially to these areas. Two of the projects explicitly focus on finding new therapies for brain tumours and migraines, respectively.
Searching for treatments for life-threatening DIPG
A research project led by Professor Chris Jones at the Institute of Cancer Research (ICR ), London, is seeking to discover new treatment approaches for childhood brain tumour diffuse intrinsic pontine glioma (DIPG).
DIPG is a type of tumour that arises in the brainstem, where the spinal cord enters the brain. According to charity Brain Tumour Research , DIPG is the second most common malignant childhood brain tumour, responsible for between 10% and 15% of all brain tumours in young children.
DIPG tumours cannot be removed surgically since the cancer cells infiltrate surrounding nerves and chemotherapy has proven clinically ineffective.
The current standard therapy is six weeks of radiation therapy to stabilise symptoms and expand overall survival.
However, DIPG remains the leading cause of death in paediatric brain cancer with most children dying within 18 months of diagnosis.
Jones said: "Children usually can't have surgery because of the tumour's location in the brain stem, which controls functions such as breathing, heart rate, blood pressure, and swallowing.
"And other treatment options such as chemotherapy don't work because it's relatively difficult to get drugs into the brain stem and many DIPG tumours have an inbuilt resistance to chemotherapy."
Clinical research has been stunted by lack of available DIPG tissue and animal models, but this is starting to change.
Jones's project builds upon the recent discovery that the ACVR1 gene is mutated in some DIPG tumours. The discovery was made when an international collaboration of scientists, which included the ICR team, sequenced the genome of DIPG.
Jones said: "We found that a quarter of cases involve a mutated ACVR1 gene…Crucially, ACVR1 is found in a gene which produces a type of protein called a kinase – and there are many effective kinase inhibitors for different types of cancers out there, so we know this could be a potentially druggable target."
Interestingly, the ACVR1 gene is also important in rare condition fibrodysplasia ossificans progressive (FOP), also known as stone man syndrome.
This condition causes muscles, tendons and other connective tissue to gradually turn to bone, which creates a second skeleton, meaning sufferers are unable to move and eventually unable to breathe.
As a result of this connection between the conditions, Jones is collaborating with FOP researchers at the University of Oxford who have an ACVR1 inhibitor in the pipeline, as well as developing a genetically engineered mouse model of DIPG to test potential therapies.
A crucial challenge will be finding a way for a DIPG drug to cross the blood-brain barrier, the semipermeable border that separates circulating blood from the brain, which represents a formidable obstacle to drug delivery.
Using funding from Cancer Research UK, Jones is also researching the heterogeneity of DIPG tumours and seeking to find treatments that can either target the most important cells in the tumour or interfere with the cooperation between cells.
Understanding processes underlying migraine pain
Another project that received funding from Brain Research UK in January was Kings College London professor Peter McNaughton's work investigating the ion channel processes driving pain associated with migraines to discover new ways to treat it effectively.
According to the Migraine Trust, migraine is the most common neurological disorder in the UK, and the third most common in the world, affecting one in seven people, making it more prevalent than diabetes, asthma and epilepsy combined.
Globally, it is ranked as the seventh most disabling disease and leading cause of disability among all neurological disorders.
The main symptom of migraine is a moderate or severe throbbing sensation, which worsens with movement, but many people also experience nausea, vomiting and increased sensitivity to light and sound.
There are many drugs available that can be used to manage the symptoms of migraines, including acute drugs taken once the migraine starts and prophylactic drugs to prevent an attack; however, currently there is no cure.
Unfortunately, studies have shown that a significant number of migraine sufferers have an inadequate pain-free response to their regular treatment both in the short and long-term.
McNaughton's project seeks to determine whether ion channels, particularly the HCN2 ion channel, in cell walls act as gate-keepers to migraine. If this is the case, blocking the HCN2 could drastically reduce migraine symptoms.
This is the first time selectively inhibiting HCN2 is being proposed as a possible therapeutic approach for migraines.
McNaughton's focus on HCN2 ion channels to treat neuropathic pain was previously supported by a grant in 2013 from the Wellcome Trust.
Alongside colleagues at Kings College London, McNaughton showed in animal models that pharmacological blocking or genetic deletion of HCN2 in sensory neurons provided neuropathic pain relief.