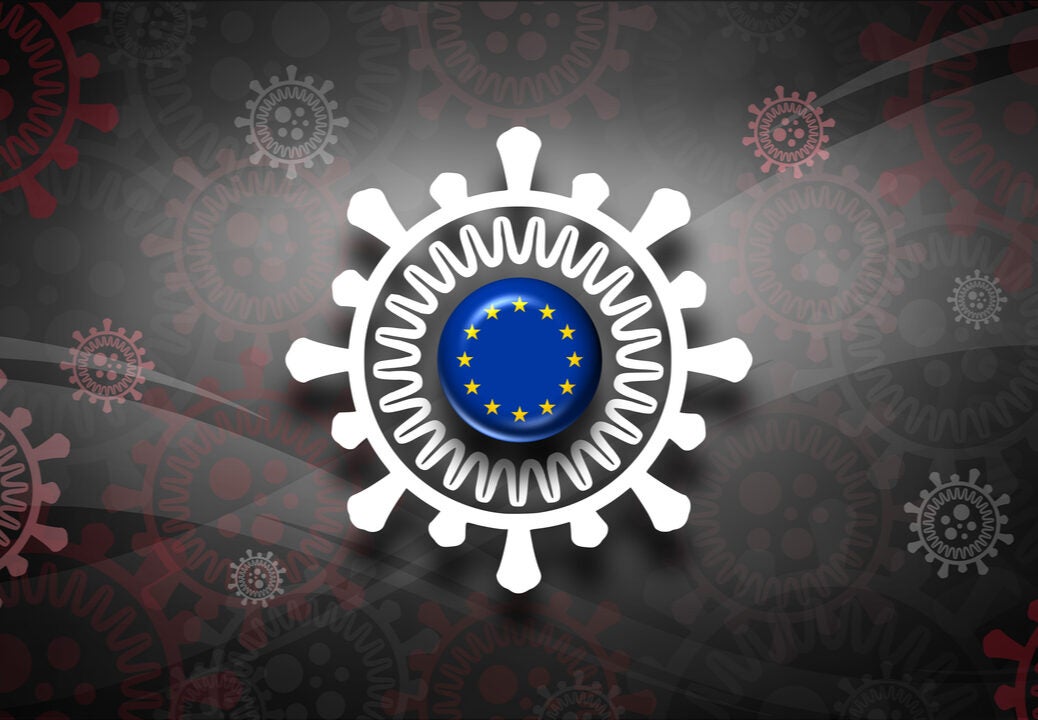 Experts believe that European countries returning to lockdowns may result in another gross domestic product (GDP) stumble. While manufacturing countries such as Italy, Germany, and Belgium seem to be doing slightly better, Spain, France, and the Netherlands will be witnessing shrinking GDP in the fourth quarter.
Ludovic Subran
Ludovic Subran, group chief economist at Allianz , shared his views with financial news network Cheddar , on how the rise in coronavirus cases in Europe could send the region into a second phase of recession. He added that countries like France, Spain, Ireland, and the Netherlands are mostly likely to return to lockdown, resulting in double-dip in Europe's economy. Even though the dip will not be as severe as -20% in the second quarter, it will be daunting for service-driven economies, as policymakers and governments will have to take crucial decisions regarding increased expenditure on curfew restrictions and more, he further added.
Allianz research further predicts shrinking GDP in Q4 2020, with an estimated -1.3% quarter-over-quarter GDP drop in Spain, -1.1% quarter-over-quarter GDP drop in France, and -1.0% quarter-over-quarter GDP drop in the Netherlands.
Europe's Second Covid-19 Wave Could Cause Another GDP Stumble https://t.co/lgLWIcr5Zw via @Cheddar

— Ludovic Subran (@Ludovic_Subran) October 20, 2020
Lisa D Cook
Lisa D Cook, an academic economist, re-tweeted on how the current economic situation amid the coronavirus pandemic and the government's response compares to the recession in the 2000s. In an interview with the CBS News, Lisa explains how the situation is no different and that history is repeating itself, with just one stimulus package passed, while what the country really needs is something much larger for a vibrant and robust recovery.
Lisa further added that more investments were necessary in current times, and there were no lessons learnt from the 2008-2009 recession. The recession of the late 2000s was slow and elongated, implying that people and businesses were severely hurt.
How does the current economic situation amid the COVID-19 pandemic and the government's response compare to the recession in the late 2000s?@drlisadcook explains https://t.co/bpBdIBnbgY pic.twitter.com/yJlqdLn0z8

— CBS News (@CBSNews) October 22, 2020
Steve Keen
Steve Keen, a prominent critic of conventional economics, re-tweeted on his insights on climate change, calling out to economists that they have got it all wrong and that this economic hit is going to be much larger and graver than Covid-19. In an interview with tcn tv Steve calls out the inherent weaknesses in modelling climate change. He also outlines the impact of incorrect modelling on the society, about vested interests, and the importance of re-thinking economic analysis from the perspective of climate change.
Steve is assertive that climate change will eclipse the pandemic and there will be no surviving from it. He urges on the need to get rid of the coal and fossil fuels, and the need to transition to greener efforts and energy conservation. Though he agrees Covid-19 should be the priority of governments, he also states the importance of reducing the pressure on the biosphere and rapidly bringing forward renewables.
"This is real, this is serious" – @ProfSteveKeen is sounding alarm bells about climate change 🔊 calling out the economists he believes have gotten it wrong and warning this economic hit will be worse than COVID-19 | Watch our interview here: https://t.co/v5AeKIkvWW pic.twitter.com/rXF4gB0ZWk

— Lelde Smits (@LeldeSmits) October 21, 2020
Dina D Pomeranz
Dina D Pomeranz, an economics professor, re-tweeted about a new blog by Rachel Glennerster, a development economist and researcher that summarises the ten new resources on the socio-economic impacts of Covid-19. New data on households and firms in Central Mozambique, for instance, reported dipping trends, with approximately 72% of the households unable to buy food, she added.
She further adds that a Rajashekar & Bower's IGC-funded research provides evidence that overcrowding presents as much risk for Covid-19 transmission as population density did. The research also identified overcrowded hotspots in Rwanda's cities and Kigali. Other social and economic impact of Covid-19 included the importance of energy investments and designing fiscal stimulus in Life Insurance Corporations (LIC).
Useful new blog by @rglenner chief economist @FCDOGovUK summarising 10 new resources on socio-economic impacts of Covid-19. cc @_miller_mark @SimonMaxwell001 @sherillyn_raga @EmergingRoy https://t.co/kR9zth4Nw1

— Dirk Willem te Velde (@DWteVelde) October 21, 2020