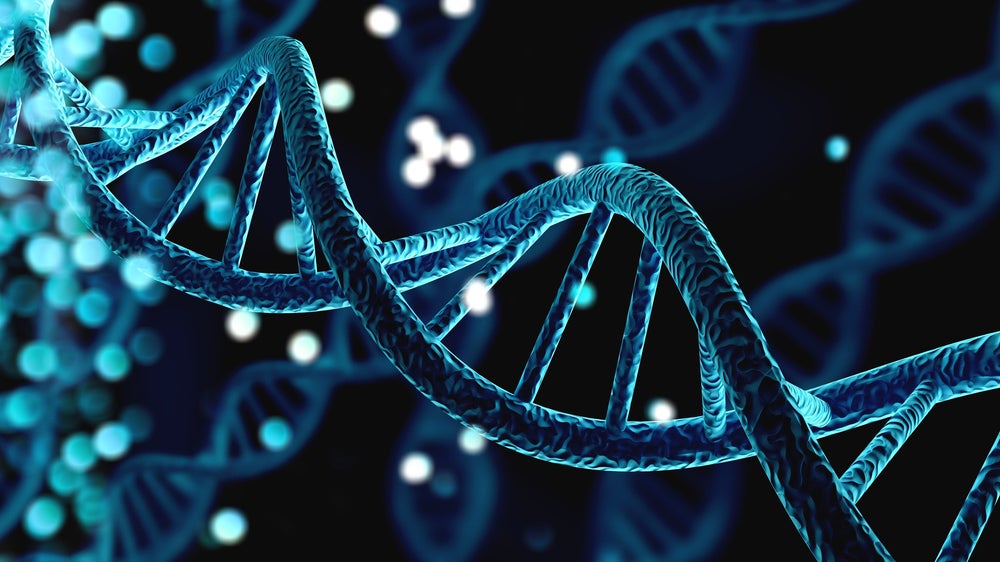 CRISPR technology, a gene editing tool that can be used to splice and alter the DNA inside a cell, has for years been hailed as the future of genetic disease medicine.
However, despite its vast therapeutic potential, the technology does have its limitations; while CRISPR is useful for deleting problematic genes, it is less effective at replacing them, meaning that only certain inherited conditions can be treated this way.
Massachusetts-based Tessera Therapeutics, on the other hand, is pioneering gene writing, a technique with the potential to cure practically any genetic disease. The company's new gene engineering technology would allow therapeutic messages to be written into genomes, addressing diseases at their source.
"We believe it's the unambiguous future of the field," says Tessera CEO Geoffrey von Maltzahn, "and the key to unlocking extraordinary cures and therapeutics that have the potential to touch every therapeutic area in medicine."
The science of gene writing
Maltzahn says all biotechnologies are built "on the shoulders of Mother Nature" – and in looking to nature for the answer to gene writing, the team found mobile genetic elements (MGEs).
MGEs are a type of genetic material that are found in all organisms and constitute around half of the human genome, and their ability to rewrite and move DNA within genomes means they hold great potential as a new class of gene engineering tool.
"[MGEs] are sequences of DNA that encode machinery that can grab on to either a DNA or an RNA copy of their code or themselves, bring that to a new location in a genome, and write or paste that sequence into that site," Maltzahn explains.
Tessera is exploring three different ways that MGEs can alter genomes for therapeutic benefit. In retrotransposition, MGE DNA is transcribed from a genomic origin site and then reverse transcribed into a target site in the genome. Transposition involves cutting the DNA of an MGE out of the genomic origin site and pasting it into a target site in the genome. Recombination is where MGE DNA is directly exchanged between an origin site and a target site in the genome.
"You could argue that mobile genetic elements are the tallest shoulders you could ever stand on to build a technology," Maltzahn says. "And fortunately, the crucible of what nature has been looking for in this unique life form called the mobile genetic element, maps tightly into the unmet needs and technology attributes that the future of genetic medicine needs.
"Many of these [MGEs] have been honing the ability to be exceedingly efficient, to be exceedingly sequence specific, and to have very high fidelity, or low error rate, of inserting their code into new locations."
New hope for genetic disease treatment
The ability to correct errors in genes could see Tessera's technology lead to cures for all manner of genetic disorders – including those that are rare and currently untreatable with existing genetic technologies. Maltzahn says those with Huntington's disease, a rare and incurable degenerative condition, are just one patient group that could benefit from gene writing therapies.
"DNA being the code of life as we know it, the opportunity to be able to make modifications with very high precision to a subset of cells in your body is going to be applicable to diseases in every therapeutic area," Maltzahn says. "In fact, if you're trying to cure a disease, or prevent it from ever happening, you can make an argument that DNA is the rightful home for many of those therapies."
Maltzahn adds that the company's initial focus will be on grievous illness, several rare genetic disorders and oncology, before developing the platform to treat an even greater number of diseases.
"When we started, the premise of this class of machinery of being programmable and useful for genetic medicine, and applicable to the human genome, had scant support," Maltzahn says. "The progress we've made has opened our eyes to just how exceptional gene writing as a category is going to be, and how central the ingenuity of mobile genetic elements is going to be to that future."
Making gene writing a reality
In January, Tessera announced that it had raised an impressive $230m in its series B financing round. Maltzahn says the challenge Tessera faces going forward is likely to be talent, rather than capital or opportunity, so the recent investment the company has seen will go towards building an "incredible team of scientists".
Tessera is also expanding its lab space, but Maltzahn is not concerned that scaling up gene writing therapies will pose a challenge. He compares Tessera's therapies to the mRNA Covid-19 vaccines currently being produced in their billions; the similarity in the therapies' compositions suggests that medicines developed using gene writing will be just as scalable and affordable.
The successful funding round completed earlier this year indicates genuine interest and faith in the potential of Tessera's technology, and Maltzahn is excited about what the future holds for both gene writing and the patients who stand to benefit from it.
"It feels like the stars were aligned for us to channel the ingenuity of Mother Nature towards one of the really epic opportunities in medicine ahead of us," he says.