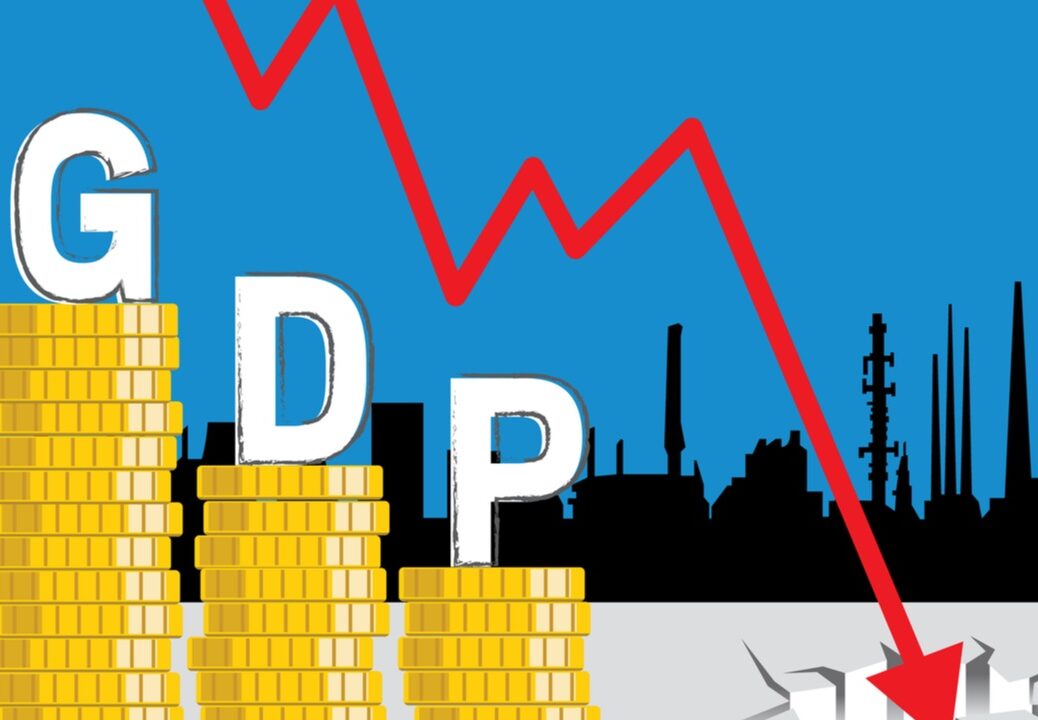 Experts and analysts have forecast global GDP to grow at more than 30% in the third quarter. However, as countries across the world struggle with rising unemployment rates and struggling business sectors, these figures may be misleading and not indicate true growth. Macroeconomic influencers share their views on the Covid-19 impact.
David Wessel
David Wessel, director of Hutchins Center on Fiscal & Monetary Policy, shared an article on how third quarter GDP figures may be misleading. Analysts have projected a growth rate of more than 30% in the third quarter, although these figures may not translate into actual growth.
The global economic growth may still be 4% lower than that in 2019, even if the projected 30% growth is registered as forecasted by analysts. Further, growth data in the US is reported on an annualised basis and any changes in growth can be misleading. Considering the low level of growth rates in the previous two quarters, any growth in the third quarter may seem huge.
The article notes that the ideal way to look at GDP growth is to measure other factors such as the number of hours worked, which are still low and unemployment rates, which continue to grow. Direct action will be needed to address these issues and stimulate growth, the article noted
Don't let flashy 3rd quarter GDP growth fool you, the economy is still in a big hole https://t.co/BQdEtD1Qux via @BrookingsInst Jay Shambaugh

— David Wessel (@davidmwessel) October 26, 2020
Matthew E. Kahn
Matthew E. Kahn, Bloomberg Distinguished Professor of Economics and Business at Johns Hopkins University, shared an article on how the pandemic has worsened the already existing issues in the Chinese economy. The country has achieved four decades of fast growth lifting majority of the people from poverty, but the pandemic has exposed weaknesses in this approach.
China has focused more on infrastructure spending and providing tax breaks to large corporations instead of supporting families affected by the pandemic. Using this approach is expected to widen the gap between the rich and poor families, which is already one of the highest in the world. Millions of low and middle group families are having to work fewer hours and taking loans, while rich families have not felt the impact of the pandemic.
Families living in rural areas have been most affected by the pandemic, as the government has made little effort to alleviate their problems and focused more on urban areas. Despite these issues, China may still declare that it is free from poverty, the article added.
"Four decades of fast economic growth lifted most people in China out of poverty, ….. Mr. Xi's antipoverty drive is focused on around five million people who earn less than 92 cents a day, down from nearly 56 million five years ago."https://t.co/49QMZ9CVbf

— Matthew E. Kahn (@mattkahn1966) October 26, 2020
Howard Archer
Howard Archer, chief economic advisor EY ITEM Club, shared an article on how the new lockdowns initiated in the UK are impacting job recovery. Job postings have been majorly affected in urban areas in Scotland and southern England, according to data from the Centre for Cities (CfC), a think tank.
The new lockdowns are expected lead to further decline in job postings over the next few months. Job recovery was most affected in sectors directly impacted by the lockdowns including retail, leisure and arts. Service jobs particularly may become scarce as the lockdowns continue.
The unemployment rate in the UK for the three months ending August stood at 4.5%, which is highest in the last three years. The government has devised a plan to protect and create jobs across the UK, while also providing support to local businesses to deal with the impact of the new lockdowns, the article added.
#UK #labour market – research by Centre for Cities think tank on #job vacancies finds hiring lagging in sectors exposed to #COVID restrictions such as retail, arts & leisure. Working from home also hitting jobs reliant on High Street footfall. https://t.co/2FmACOJ3PA

— Howard Archer (@HowardArcherUK) October 26, 2020
James Picerno
James Picerno, editor at US Business Cycle Risk Report, shared an article on the how economic growth in September in the US declined sharply to +0.27 from +1.11 in August, according to data from the Chicago Fed National Activity Index (CFNAI).
The index takes the weighted average of 85 economic indicators of national economic activity to measure growth rate. A positive index indicates growth above trend, while negative index indicates growth below trend.
Picerno noted that despite the decline in the index, it still indicates above average growth. Further, the three-month average of the index indicates a stronger growth.
US economic growth slowed sharply in Sep, according to the 1mo print of the Chicago Fed Nat'l Activity Index. Nonetheless, the index still points to "slightly above-average growth." The 3mo average reflects even stronger growth: https://t.co/cwp3hKBxqb pic.twitter.com/HV15VflBg9

— James Picerno (@jpicerno) October 26, 2020