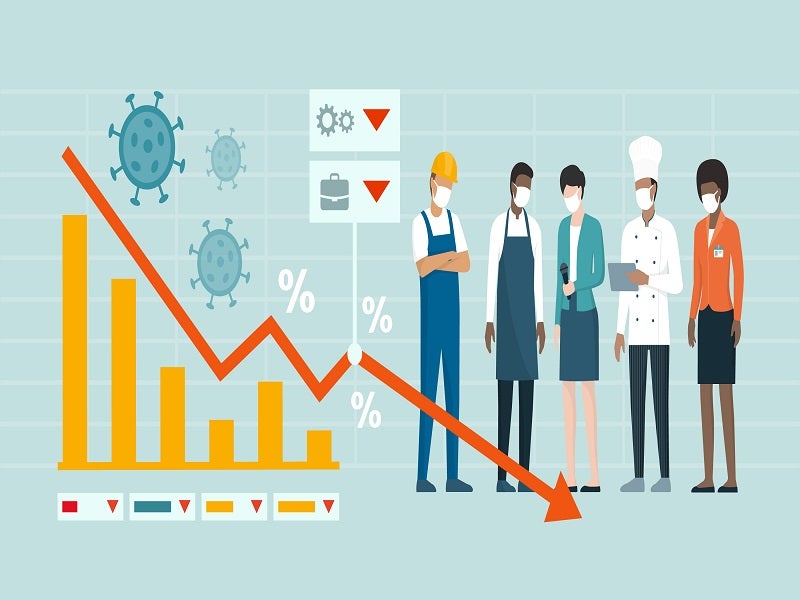 Manufacturing activity is slowly returning to normal levels as countries begin to lift lockdown restrictions. The recovery is expected to remain constrained as some countries suffer from new waves of infections. Macroeconomic influencers share their views on the Covid -19 impact.
Howard Archer
Howard Archer, chief economic advisor to EY ITEM Club, shared an article on the increase in global manufacturing levels. Manufacturing activity increased to a 21-month high of 51.8 in August supported by stimulus packages across Europe, Asia and North America.
The recovery, however, is expected to be uneven as new waves of infections curb business activity. The resurgence of infections is discouraging companies to boost capital expenditure thereby delaying the rebound in the industry.
Experts note that recovery in manufacturing activity will grow at a modest pace, although China's manufacturing activity has expanded at the fastest rate compared to other countries.
#Global #economy – #Factories shaking off #COVID-19 gloom but outlook shaky https://t.co/eKE6Dm6yq6

— Howard Archer (@HowardArcherUK) September 1, 2020
Justin Wolfers
Justin Wolfers, professor at the University of Michigan, shared an article on a new herd immunity strategy allegedly being proposed by one of the US President Donald Trump's medical advisers to deal with the Covid-19 pandemic.
The new strategy would allow the virus to spread through majority of the population to build resistance against the virus, while protecting those people in nursing homes and aged population.
The new strategy is based on the approach adopted by Sweden, which has some of the largest infection and death rates in the world. Experts fear that this strategy could cost millions of lives in the US.
A key White House adviser is pushing for a herd immunity strategy at the same time as the official White House line is that a vaccine is only months away, and there's no way that those two ideas can peacefully coexist.https://t.co/b0G4siE8Sm

— Justin Wolfers (@JustinWolfers) September 1, 2020
Stephen Koukoulas
Stephen Koukoulas, head of global strategy at TD, tweeted on the comments made by the Reserve Bank of Australia (RBA) on the country's recovery. The RBA noted that a recovery for Australia is under way although a meaningful recovery for the labour market is expected to take several months.
The RBA further noted that wage and prices pressures have been restrained and will remain so for some time. Koukoulas noted that the comments from the RBA do not indicate towards a recovery in the Australian economy.
The RBA today:"A recovery is now under way in most of Australia" but "it is likely to be some months before a meaningful recovery in the labour market is under way" and then "Wage and prices pressures remain subdued and this is likely to continue for some time"Some recovery

— Stephen Koukoulas (@TheKouk) September 1, 2020
Rupa Subramanya
Rupa Subramanya, an economist, shared an article on how India is expected to face recession if the economy contracts in the third quarter. The country reported a GDP contraction of 23.9% in Q2, which is one of the worst contractions since 1996.
The real GDP figures of India are expected to be revised as data collection was impaired during lockdown and absence of real time data. Majority of the sectors in country including manufacturing, construction and mining contracted during the quarter except agriculture, which recorded a positive growth of 3.4%.
India's economy was already experiencing a downturn before the Covid-19 pandemic. Unemployment rates were at a 45-year high and growth declined by 4.7%. During lockdown, approximately 121 million jobs were reported to be lost, according to the Centre for Monitoring Indian Economy (CMIE), an independent think tank. Some of these jobs have since returned following the reopening of the economy, CMIE added.
At 23.9% India's GDP saw the sharpest contraction on record. But worryingly the number is expected to undergo further downward revisions. With @aparnalluri for @BBCWorld @BBCIndia https://t.co/FVbDMeyfjF

— Nikhil Inamdar (@Nik_Inamdar) August 31, 2020