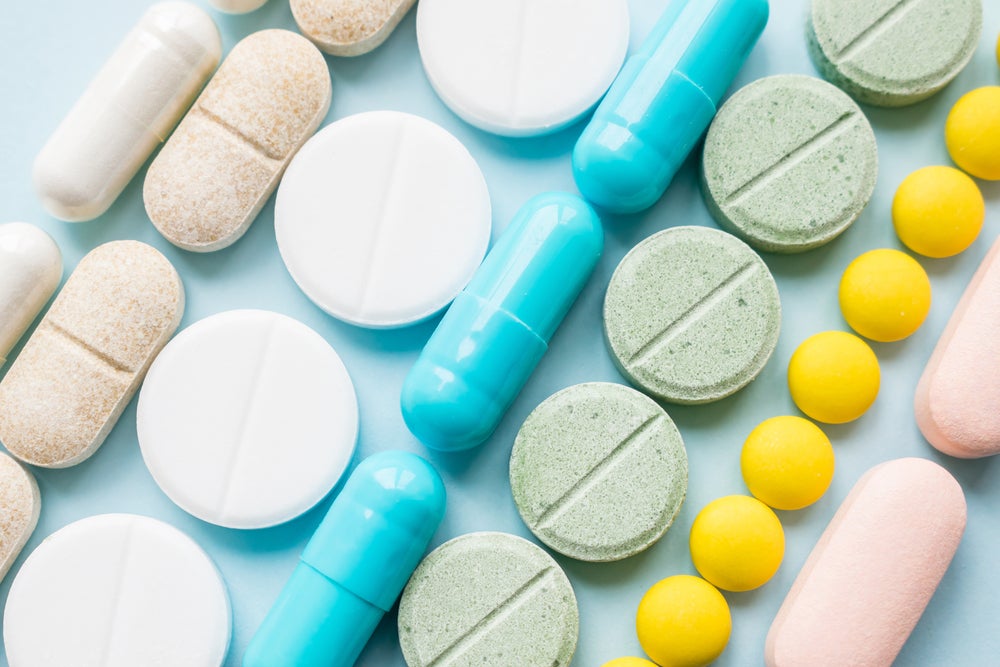 If you find yourself with a nagging headache, you probably think nothing of reaching for a simple painkiller, such as ibuprofen or paracetamol. These are medications that are easily available. In many countries, you can pick up a 16-pack of tablets at the supermarket along with your weekly groceries. But, concern is beginning to mount about these ubiquitous medicines. Are they really as safe as we've been led to believe?
If you ask the French Medicines Agency (ANSM), the answer is a definite no.
In January, the body tightened rules on the sale of ibuprofen, aspirin and paracetamol. Generic and branded versions of these painkillers such as Doliprane and Advil have been moved behind the counter. The drugs will remain available without a prescription, but in order to purchase them, the French public will have to speak to a pharmacist and explain their symptoms and medical history. The medicines also now contain clearer warnings on best practice for taking them, the risk of overdose and the maximum recommended dose.
ANSM made this announcement after consultations with pharmacies and patient focus groups. In a statement announcing the move in October 2019, the agency said: "ANSM would like the drugs to no longer be placed in free access and instead be placed behind the counter of the pharmacy, which would strengthen its role of advising patients."
The decision comes after several tragic incidents in France including a 22-year-old who required a liver transplant after taking six or seven paracetamol tablets every day for several months. And in 2017, a young woman called Naomi Musenga died from an accidental paracetamol overdose. ANSM said that 32 deaths had been recorded due to ibuprofen misuse in the past 18 years, as well as almost 400 cases of health complications. In a separate statement, the regulator said: "These medicines are safe and effective when they are used correctly, but present risks when they are badly used. This measure forms part of our action plan to increase the safety of medicines."
Familiar but not safe
No medicine is completely safe, and painkillers are no different. Preventable adverse drug reactions (ADRs) are responsible for 10% of hospital admissions in older people in the UK. Non-steroid anti-inflammatory drugs (NSAIDs) such as ibuprofen and aspirin are the cause of 30% admissions of ADRs – mainly due to bleeding, heart attack, stroke, and kidney damage. Meanwhile, each year in the US, 100,000 hospitalisations and 17,000 deaths are attributed annually to NSAIDs. In 2015, the US Food and Drug Administration (FDA) strengthened its warning about non-aspirin NSAIDs, stating they increased the risk of heart attack and stroke.
Professor Charles Hennekens from Florida Atlantic University acknowledges that the painkiller situation is far more complicated than most people would think. He urges healthcare providers to make individual clinical judgements about prescribing these common medications on a case-by-case basis.
"You've got to look at the totality of evidence and what's going with patients to make the best individual decision about what to do," he says. "I'm not a big fan of making blanket statements."
To provide guidance to healthcare providers in their clinical decision-making, Hennekens and colleagues published a review in the Journal of Cardiovascular Pharmacology and Therapeutics, addressing adverse events of pain relievers. They looked at the benefits and risks of drugs such as aspirin, ibuprofen, naproxen and paracetamol. They found that while each pain reliever has benefits and risks, deciding which to prescribe can be a conundrum for even the most experienced clinician.
A delicate balance
For instance, aspirin decreases inflammation, as well as the risk of heart events and stroke but it can increase the risk of gastrointestinal symptoms and internal bleeding. While non-aspirin NSAIDs such as ibuprofen decrease inflammation, but many have been associated with heart disease and stroke with long-term use, as well as gastrointestinal and kidney side effects. And although paracetamol doesn't cause adverse gastrointestinal effects, it is associated with serious liver and renal problems long term. In the US, paracetamol accounts for more than 50% of drug overdose-related liver failure and about 20% of liver transplant cases.
Even within the NSAID category, different medications have different risks. For instance, naproxen is a popular anti-inflammatory medicine. It may have less cardiovascular risk than other similar drugs. But naproxen is associated with higher risks of internal bleeding, fluid retention and high blood pressure compared to aspirin.
"All of these drugs have their own side effect profile. They're different from one another, but they're all there," reveals Hennekens.
The evidence on the safety of common painkillers is far from complete and more research is needed for doctors to fully understand the potential side effects. But in the meantime, deciding which pain reliever to prescribe or recommend should be based on a detailed risk-benefit analysis, looking at the patient's medical history. The new guidelines in France may mean pharmacists can reduce the number of adverse events seen with these familiar pain pills. Perhaps other countries will follow suit in future.
"I think the over the counter nature of things often makes it more complicated because the general public may not have the information that's available to the healthcare provider," Hennekens concludes. "Doctors should make the decision based on the absolute risk of the person and the absolute benefits to be accrued. It's not a clear cut, one-size-fits-all situation in my view."