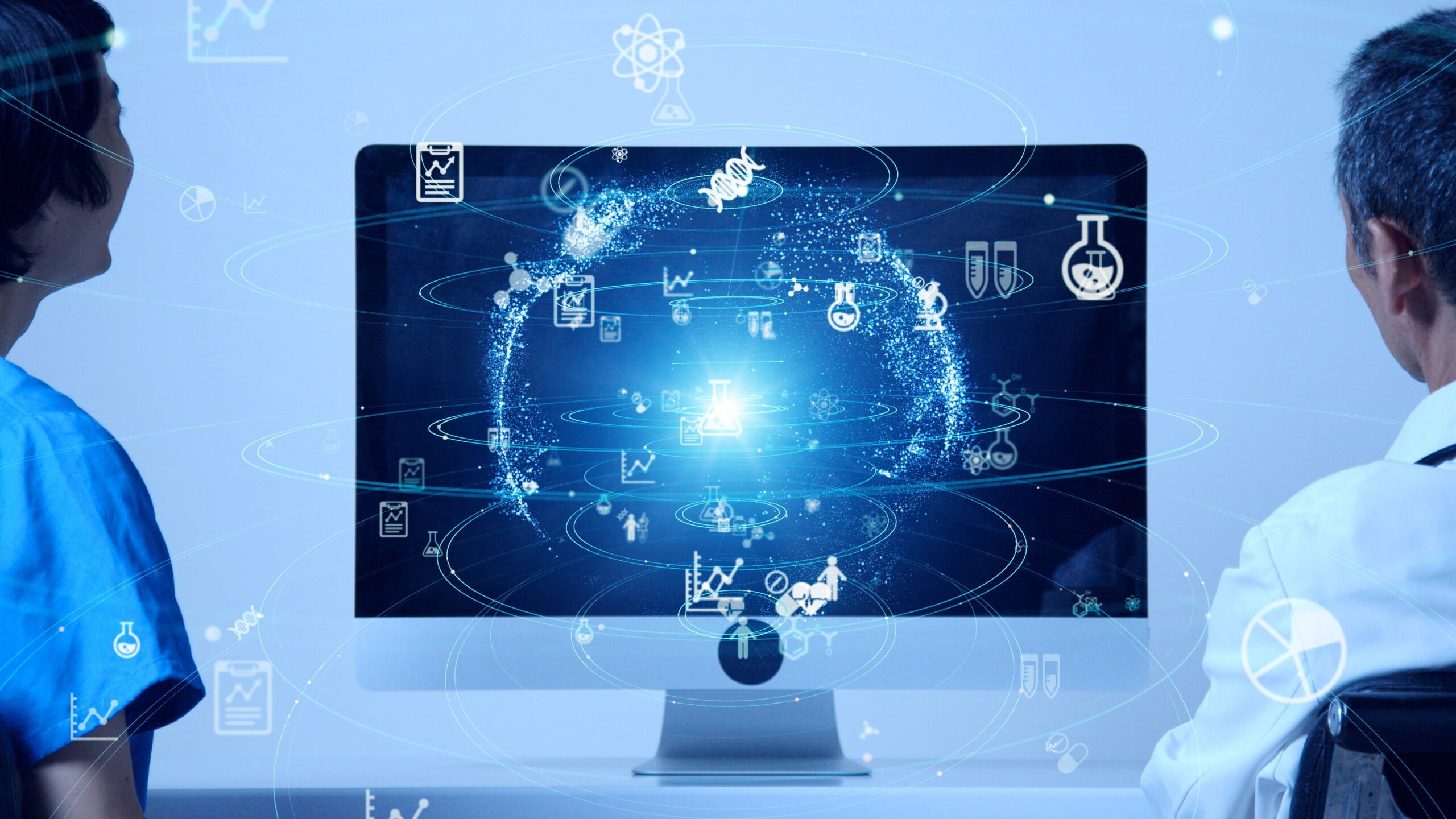 Although artificial intelligence (AI) was first theorised by Alan Turing in the 1950s, it has gained momentum across range of industries in the last decade or so. Further exponential growth is expected over the next five years; a study of by AI research organisation Emerj found that 50% of healthcare industry executives expect broad AI adoption by 2025.
AI and associated machine learning (ML) are particularly exciting for medicine and healthcare as it can comb through vast amounts of health data rapidly and automate time-consuming processes, such as in diagnosis, drug development and treatment choice, that can undermine patient care.
Despite the revolution AI has created in medicine, its extensive use has created important ethical challenges, centred around data privacy and whether this will erode the relationship between patients and their caregivers, as expressed in a New England Journal of Medicine article written by Stanford researchers. These concerns beg the question: can we trust machines to make decisions that will ultimately affect human health?
However, Updesh Dosanjh, technology solutions practice leader at analytics and data company IQVIA , argues this technology brings otherwise unachievable efficiencies to drug development and commercialisation, creating different questions about ethics and morality. He asks: "Is it ethical to leave people untreated? The only way to help them is with new data and AI; there are children alive today who wouldn't be alive without those machines, and that's what we need to communicate."
Allie Nawrat: Why has AI been so beneficial to drug discovery and development to date?
 Updesh Dosanjh: For a long time, it took 40 scientists with PhDs 25 years to discover one drug that was going to make it to the market, so that is basically 1,000 years of PhD research to get one drug to market, which is why drugs are so expensive. Now, a computer can model 1,000 drugs in 40 minutes and they're [only] getting quicker. We've moved from 40 people taking 1,000 years to find one to being able to model 1,000 in 40 minutes. The machines are working an order of magnitude faster than any human being or even any group of human beings. So, AI has also solved companies' issue of there not being enough people in the world to do this.
[This means] we have now created a new problem, where there aren't enough PhDs to analyse all these potential drugs that are coming [out of the computer models]. Now we need machines to look at what the machines are doing and we need data scientists.
Without AI, we couldn't come to market as quickly with drugs that can help people. Frankly, [previously] people didn't bother investigating certain conditions, because the population was so small, and the work it took was so large. You could have had more people bringing the drug to market than would ever use it, which is not commercially or practically viable. Computers and AI give us the opportunity to help people with rare diseases, who it wouldn't have been possible to help in the past.
AN: As AI has become more mainstream, it has been greeted with suspicion by some. Why are people concerned about the ethics of AI? 
UD: Across all industries, the first concern that most people have is that AI doesn't work. Take self-driving cars as an example. There is just a general human resistance to something that is so dramatically different; there are those who still want use traditional methods. But if you want to help patients that could not be helped in the past, then you have to accept that AI is the way that you need to go.
The ethics is a different question – do I want to trust machines to design my medicines? It is important to remember that there will always be some element of human decision-making that needs to happen.
The machine is programmed by a person who has to make decisions about what the machine is looking for. The machine may end up looking for a disease parameter that disfavours another population. But without AI, you would not actually help either group of people. Even if the machine finds multiple molecules, the reality is a business can't afford to pursue everything that the machine discovers. The reality is that it is the human being that gets the data who makes the business decision.
AN: How do you go about convincing people that AI in healthcare is a force for good?
UD: If you didn't have AI, it's not even possible to solve this problem. The reality is there are not enough qualified people with the right level of skills and the right level of interest to want to do this work.
The first thing is getting our own industry to understand that this is not about replacing people. This is about saying instead of you helping one group of patients today, maybe you could help two. I still need your expertise to make decisions about whether this is even a viable molecule. But instead of you spending 40 years to discover one drug, now you've got the opportunity to look at five or ten of these molecules in parallel in a day. It's [about] getting people to understand that AI can help them radically change their role, so that they can do more of the stuff that they genuinely want to do.
This [understanding] is getting better as younger people are coming into the industry. They are forcing the pace of change, as they want to do more things quickly.
Once we understand that as an industry, it'll be easier for us to go out and evangelise that to our patients and say, we're in a better position to help you. The reason why more rare diseases are being solved is not because pharma companies are running out of big patient populations; businesses want to help people with rare diseases, and, due to AI, we can now afford to do that at scale.
Regulators are credible to patients. They can help by going to industry and challenging them to provide more data to show that what they're doing is safe and it will not negatively impact patient populations.
AN: How do you foresee AI and data will further drive efficiencies for drug discovery and development in the future?
UD: Here are three examples of how we think AI can help change the world of the future.
First, the most expensive part of drug discovery is site identification and patient recruitment [for clinical trials]; this is even more complex as you move into rare diseases. AI can help by being able to go and find sites that have good records of recruiting patients and keeping them safe – in the past, researchers would have had to read thousands and thousands of notes – and help bring in vulnerable patients into trials.
Second, AI can help with study design, by looking at all the data, both structured and unstructured, from previous studies, using techniques like natural language processing, and understand what type of monitoring this groups needs [so] we can minimise the risks to the patients and maximise the benefits. In the past, study design was based on 'what have we done before?' It wasn't a scientific approach.
Third, everyone could have different reactions to the same drug. Now, there is more data about us than ever before, such as through Apple Watches. For example, if I took a pill, and it caused something to go wrong with my heart, my Apple Watch has five years' worth of data related to my heart. In the past, pharma companies would have to use a small sliver of data from [previous medical consultations] and then try to make a complex decision about the safety of the drug – now, with AI, you could take a gigabyte of data off my watch and give me a complete history of my heart.
Ultimately, if we do not use AI, those problems are not going to get solved.