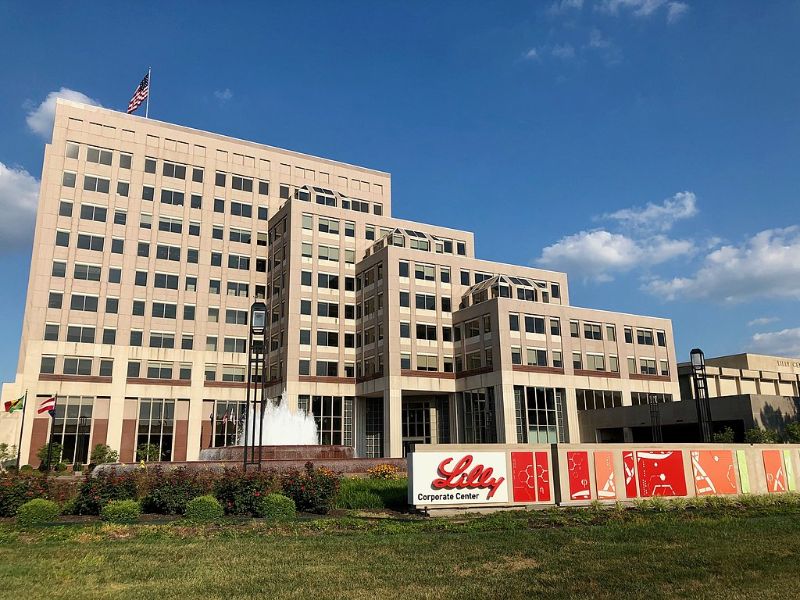 Eli Lilly and Company (Lilly) signed a definitive agreement to acquire biopharmaceutical firm Dermira for approximately $1.1bn in cash.
As agreed, Lilly will acquire all outstanding shares of Dermira for $18.75 per share.
Headquartered in California, Dermira focuses on developing therapies for chronic skin conditions.
---
Japanese company Sumitomo Dainippon Pharma and UK-based artificial intelligence (AI) drug discovery company Exscientia advanced their first joint drug candidate, DSP-1181, into clinical development.
The AI drug candidate was developed using Exscientia's Centaur Chemist AI drug discovery platform in combination with Sumitomo Dainippon Pharma's monoamine G protein-coupled receptor (GPCR) drug discovery expertise.
Monoamine GPCR drug discovery involves targeting GPCR, endogenous ligands of monoamine neurotransmitters such as serotonin, norepinephrine and dopamine.
---
The UK's pricing regulator the National Institute for Health and Clinical Excellence (NICE) decided to not recommend Janssen's Spravato (esketamine) nasal spray in combination with an oral antidepressant for adults with treatment-resistant major depressive disorder for routine National Health Service (NHS) use.
As of December 2019, Spravato is approved in the European Union (EU) combined with a selective serotonin reuptake inhibitor or serotonin-norepinephrine reuptake inhibitor for adults with treatment-resistant depression.
NICE's decision is due to concerns about the clinical efficacy and cost-effectiveness of Janssen's esketamine nasal spray.
---
Merck signed an exclusive worldwide research collaboration and licence agreement with two Otsuka Pharmaceutical subsidiaries, Japanese Taiho Pharmaceutical and UK-based Astex Pharmaceuticals.
The collaboration centres around developing small molecule inhibitors against multiple cancer drug targets, including the KRAS oncogene, one of the most mutated genes in human cancers, but has proven difficult as a target.
The three companies will combine their current small molecule pre-clinical oncology candidates, as well as their data knowledge and expertise from their individual research programmes.
---
Biopharmaceutical company Allergan opened a Biologics 2 facility at its Westport Campus in Mayo, Ireland to meet the demand for its products globally.
The €160m biologics facility takes the company's total investment in the country to more than €750m.
Allergan expects the plant to create 63 jobs, as well as establish Ireland as a strategic hub for the company's products, including Botox.
---
San Diego-based eFFECTOR signed an exclusive worldwide license and collaboration agreement with Pfizer in the oncology field.
The collaboration focuses on the development of small-molecule inhibitors of eukaryotic initiation factor 4E (elF4E), a previously undruggable oncogenic target.
elF4E is activated in a wide variety of human cancers as it integrates signals from multiple other oncogenes and tumour suppressor proteins in the PI3K and RAS oncogenic pathways. The target is also believed to be linked to current poor prognosis in some forms of cancer and resistance to certain therapies.
---
AbbVie and Allergan signed definitive agreements to sell brazikumab (IL-23 inhibitor) and Zenpep (pancrelipase) to AstraZeneca and Nestle, respectively.
The move is part of the regulatory approval process for the acquisition of Allergan by AbbVie.
AstraZeneca will gain the global rights to brazikumab, an investigational monoclonal antibody designed to act on IL-23, from Allergan. The drug is undergoing Phase IIb / III clinical studies for Crohn's Disease and Phase II trials in ulcerative colitis.
---
Germany-based MorphoSys announced it signed a collaboration and license agreement with the US company Incyte to continue the global development and commercialisation of the former's tafasitamab (MOR208) for B-cell malignancies.
According to the terms of the deal, MorphoSys will receive a $750m upfront payment and a $150m equity investment in new American Depository Shares at a premium share price from Incyte.
In addition, the German company will eligible to receive milestone payments of up $1.1bn, as well as tiered royalties on non-US net sales of tafasitamab.
---
Aro Biotherapeutics, a biotech firm engaged in the development of protein biologics called Centyrins, signed a licencing deal that can potentially generate up to $1.4bn for the company.
The Philadelphia-based firm entered a licensing and collaboration agreement with Ionis Pharmaceuticals that will enable the latter to leverage Aro's Centyrin technology to develop targeted cell and tissue-specific delivery of antisense oligonucleotides (ASOs).
The two companies will work together to deliver ASO-Centyrin drug conjugates, created to treat diseases with 'high unmet medical need'.
---
Germany-based company Merck invested €250m ($275.5m) in a new Biotech Development Center at Corsier-sur-Vevey in Switzerland.
In addition to biotech development, the facility will focus on manufacturing for clinical studies.
The investment is said to be supported by the growth of the research and development (R&D) pipeline under the healthcare business.