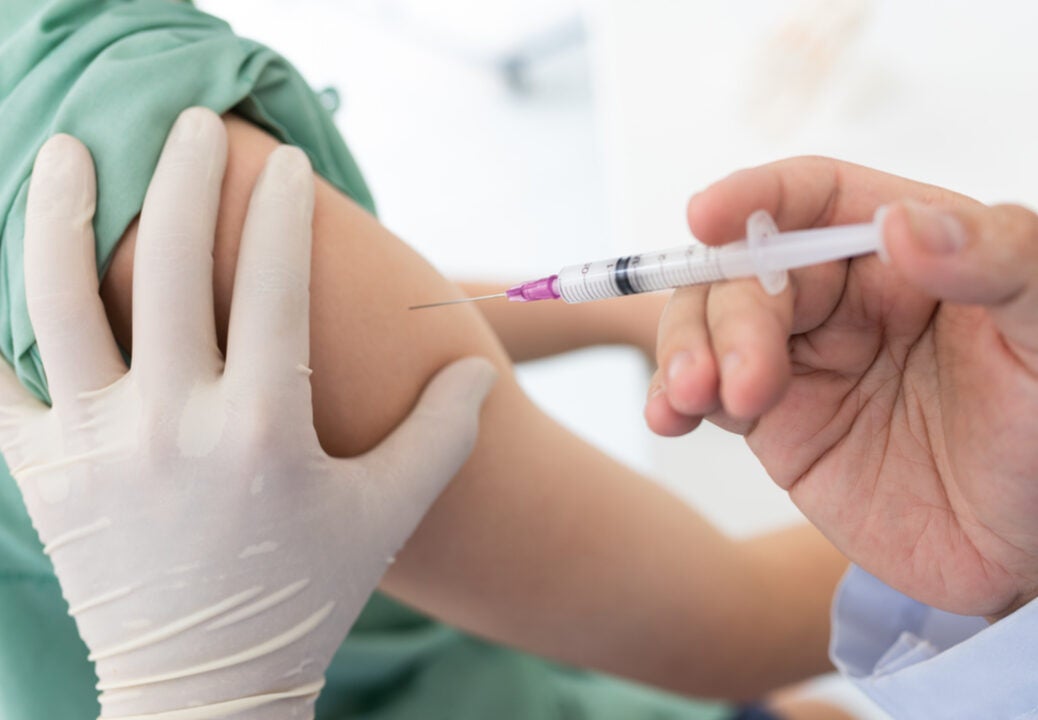 The Labour party in the UK has called for immediate laws to stamp out dangerous anti-vaccine content online.
Within hours of progress of the Pfizer/BioNTech vaccine announcement, online posts were popping up on social media platforms such as Facebook and Instagram. The misleading information included chats and comments on vaccines causing deliberate harm, the government inserting chips to alter DNA and vaccines as weapons of genocide.
Chris Dillow
Chris Dillow, an economist, shared his views on how Labour's stand to introduce new emergency laws to stop anti-vaccination fake content online could reinforce anti-vaxxer's conspiracy theories. Labour is pressing for criminal and financial charges for social media firms who are not removing misleading or fear inducing stories about vaccines, the article noted. The news comes right after progress was announced in the development of the first Covid-19 vaccine.
The government is taking the matter extremely seriously, and has restored commitment from firms such as Google, Facebook, and Twitter to tackle anti-vaccine content online. According to social media firms, false content is described as either being disputed or misleading and have been actively removing such posts as per the terms of their contract, the article highlighted.
However, according to Dillow, the Labour move on this issue rather than on government corruption or its incompetence was a huge disappointment and could lead to bigger problems with anti-vaxxers.
The Labour party also believed that mere commitment by the platforms to disengage or removed government-flagged content was not enough.
Jonathan Ashworth, Shadow Secretary of State for Health and Social Care, stated that such content was exploiting the fears of people and initiated mistrust against the government and institutions. As a result, the party was interested in working with the government to promote vaccine adoption and build trust.
Given its passivity in the face of govt incompetence & corruption, I'm disappointed Labour should take a stand on this. Restrictions on free speech are generally a bad idea, and this could merely reinforce anti-vaxxers loopy conspiracy theories: https://t.co/npkBBruHOS

— Chris Dillow (@CJFDillow) November 15, 2020
Dr Arvind Virmani
Dr Arvind Virmani, an economist, discussed how economic forecasting has become extremely difficult with uncertainties revolving around the pandemic, which is being compared to the Great Depression or the World War II. However, he also states that forecasting may have become easier with lockdowns, given that the nature and extent of the lockdown is understood.
While analysing the Indian lockdown, for instance, it was found that the entire economy was shut down, except those meant for essential goods and services, largely contributed by agriculture and related sectors.
The Foundation for Economic growth and Welfare (EGROW Foundation) a non-profit research organisation, Virmani added, has estimated that agriculture constitutes 40% of the Gross Value added (GVA) and employs approximately 55% of the work force in the country. This part of the economy has not suffered a setback, he added. Although other economic activities contributing 60% to the GVA and employing 45% of the workers has remained shut from the end of March.
Studying the lockdown patterns in India have thereby helped in estimating that the gross domestic product (GDP) in the first quarter of FY21 to be around -35% year-on-year, according to economists. The whole year's projection is difficult to establish, with further breakdown of the non-essential category, Virmani added.
2/lde #Pandemic #Lockdown #IndiaEcon #MacroEc Early (May ) forecast for FY21 GDP gr in https://t.co/tRsHvB1tuX

— Arvind Virmani, PhD (@dravirmani) November 15, 2020
Lawrence Lepard
Lawrence Lepard, an investment manager and economist, shared his views on how the first lockdown in the US Treasury (UST) failed to work properly. This prompted the Federal Reserve (Fed) to effectively back it out, after which both gold and Bitcoin destroyed the Treasury on a relative basis.
Lepard further believes that a virus resurgence leading to another Covid-19 lockdown would have the undoubted support of the Fed, thereby reducing the pressure on the UST.
In 1st COVID lockdown, the UST mkt "ceased to function properly", requiring the Fed to effectively bail it out (after which gold & BTC destroyed UST's on a relative basis.)

If we get another COVID lockdown, knowing the Fed won't let the UST mkt get "dysfunctional" is powerful.

— Luke Gromen (@LukeGromen) November 13, 2020