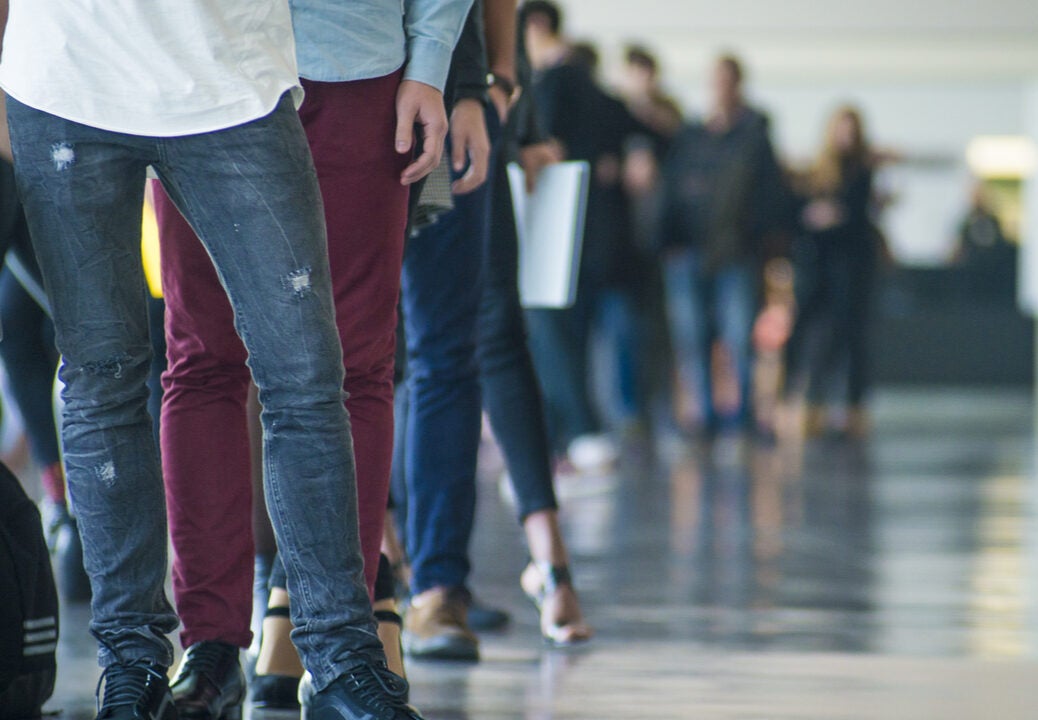 Economists believe that Latinx workers have suffered more economic distress than their white counterparts since the spread of the Covid-19 disease in the US. Approximately 14.7 million Latinx workers lost their jobs since February 2020, with payroll enrolments being 10% below its February levels in the end of June.
Marie Mora
Marie Mora, an American economist, thanked Sarah Jacobson, an environmental economist for having heard of her talk on the pandemic and its impact on Latinx workers with Scott Horsley, an economics reporter for the non-profit media organisation, National Public Radio (NPR). Mora talked about how Latinx communities are suffering disproportionately due to the Covid-19 recession because of their overrepresentation in some of the worst hit industries where job losses are much higher.
Additionally, further outbreak of the disease in Arizona, Texas, California, and Florida, where a larger section of the US Latinx communities live, suggest that Latinx workers are facing the worst economic distress and health damages than their white counterparts since Covid-19 began spreading.
Latinx communities in the US work under a bigoted immigration regime where workers are disempowered at workplaces through low wages, and lower access to both health care and better job opportunities. With the spread of the pandemic, the communities have become even more vulnerable to inadequate workplace safety.
Thanks for listening to the @NPR story on Latina unemployment & #COVID's disproportionate impact @SarahJacobsonEc! It was my pleasure to talk with @HorsleyScott. https://t.co/vx1K9pRTnt

— Marie Mora (@Marietmora) October 27, 2020
Caroline Krafft
Caroline Krafft, an economist, shared an Economists & Crises report revealing how Covid-19 has unfolded a state of crises, thereby escalating climate urgency and racial injustices that have further widened the gap between communities and societies.
The report, which is based on a survey conducted among 920 economic students across the world, investigated how well-prepared communities, economists, and governments, were to face the pandemic and the social and environmental crises arising from it. Approximately 78.5% of the students agreed that the health crisis should be a turning point in how economics is taught.
The report further highlighted the importance of rethinking economics, and economists receiving training methods that are critical, interdisciplinary, and pluralist to tackle real world problems.
Our new report "Economists & Crises" is here! We are incredibly excited to present the results of our investigation into the state of economics degrees in the context of Covid-19, the environmental crisis and the crises of systemic bias & social exclusion. https://t.co/WsNjf7bi6F

— Rethinking Economics (@rethinkecon) October 27, 2020
Eric Mayersson
Eric Mayersson, a senior economist, re-tweeted on how eurozone banks are pulling back from lending households and businesses as they prepare to tackle the rise in bad loans that are arsing due to the second wave of Covid-19. A European Central Bank (ECB ) survey revealed the tightening of credit standards on loans to firms, indicating vulnerability of hard-hit sectors and uncertainties revolving around prolonged fiscal support.
As a result, consumers and eurozone companies find themselves losing access to bank credit, in the event of even more tighter government restrictions because of the resurgence of coronavirus infections. Spanish banks reported the most drastic tightening of their lending standards and decline in loan demands in the third quarter, compared to French and Italian banks, the survey detailed.
A troubling sign for the transmission of the ECB's ultra-loose monetary policy – Eurozone banks rein in lending due to pandemic worries https://t.co/fuheOic0fR via @financialtimes

— Martin Arnold (@MAmdorsky) October 27, 2020
David Wessel
David Wessel, a journalist and writer, shared an article on how foreign direct investment fell drastically in the US and Europe in the first half of 2020, but not in China. The United Nations Conference on Trade and Development (UNCTAD) data reported a 61% drop in inflows in the US, 29% in Europe, and only 4% in China, indicating that the largest economy had suffered more damage from the pandemic.
On the contrary, China seemed to have attracted foreign investments amounting to $76bn in the first half of the year, as compared to US which attracted $51bn. The US ranks first in global investments of businesses overseas, while China follows next.
UNCTAD had earlier forecasted China to be a big loser in March, as the country was the epicentre of the disease and expected global investment flows to decline by 15% through 2020. However, China reopened its economy in April and contained the virus with fewer restrictions, than the US and Europe which remained closed during the period.
UNCTAD data on foreign direct investment: Fell in US by 61% , EU by 29% during first half of 2020 (vs 2019 six-month average.) Inflows to China down just 4%. China total FDI fist half of 2020: $76bn. US $15bn. https://t.co/iPoKGQpFCY via @WSJ

— David Wessel (@davidmwessel) October 27, 2020