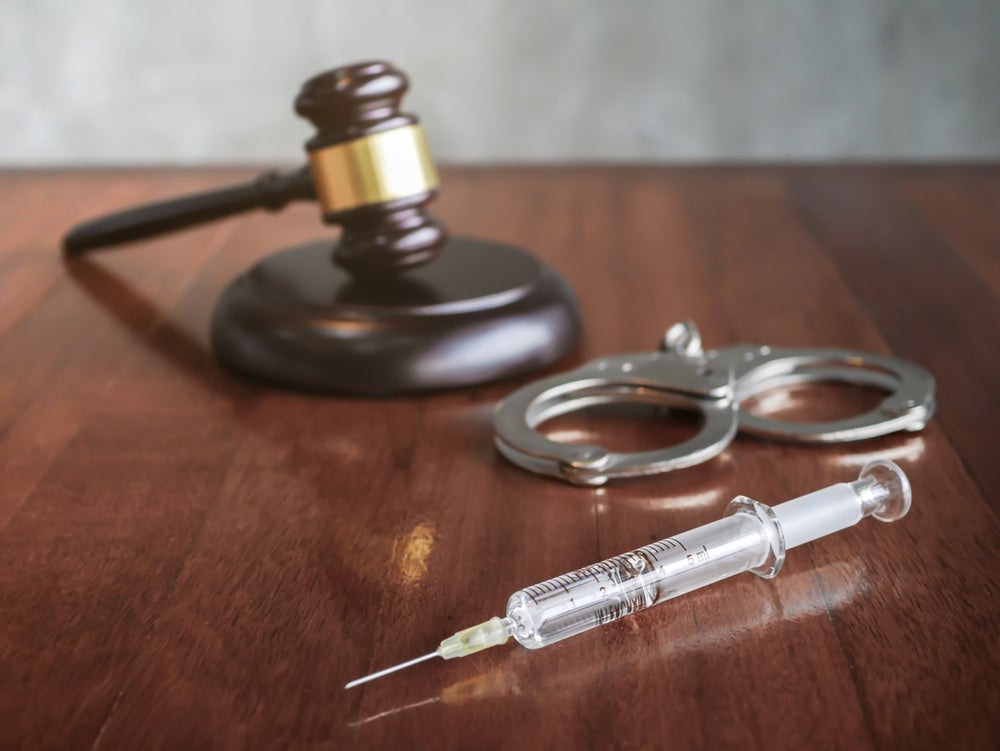 In October, Oklahoma prison inmate John Marion Grant was executed by a lethal injection. Strapped to a gurney, Grant convulsed and vomited – highly unusual for the procedure – after being given midazolam, a sedative and the first of three drugs that are usually administered for lethal injection. Grant was declared unconscious around 15 minutes after receiving the first injection and died roughly six minutes after that.
Extreme shortages resulting from the EU's and pharma companies' anti-execution moves have seen states seek alternative supplies illicitly from overseas manufacturers, obtain them from less-than-reputable compounding facilities and manufacturers, and experiment with alternative drugs and untested combinations.
Now, this botched procedure – Oklahoma's first lethal injection in six years after a spate of flawed executions in 2014 and 2015 – has reignited debate about capital punishment and the ethics of using medical products to kill.
Execution in the US
Lethal injection is the primary method of execution in the 27 US states that still employ the death penalty, and the drugs used vary among them. The majority of states use a three-drug protocol, beginning with a sedative to render the person unconscious, followed by substances that paralyse the respiratory muscles and cause cardiac arrest, resulting in death.
Midazolam's use has come under increased scrutiny after a series of botched executions that suggest the drug did not worked as intended, and prison inmates were subjected to considerable suffering before they died. In 2014, despite having been administered midazolam and declared sedated, Oklahoma inmate Clayton Lockett writhed and struggled on the gurney for some time and died 43 minutes later.
Most other states opt for a one-drug method using just pentobarbital, a barbiturate that causes unconsciousness and death through depression of respiratory activity. When Ohio state decided to use the experimental combination of midazolam and hydromorphone for the execution of Dennis McGuire, due to a pentobarbital shortage, he gasped and convulsed for over 10 minutes before he died.
How well do you really know your competitors?
Access the most comprehensive Company Profiles on the market, powered by GlobalData. Save hours of research. Gain competitive edge.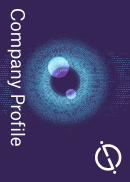 Company Profile – free sample
Thank you!
Your download email will arrive shortly
Not ready to buy yet? Download a free sample
We are confident about the unique quality of our Company Profiles. However, we want you to make the most beneficial decision for your business, so we offer a free sample that you can download by submitting the below form
By GlobalData
The Eighth Amendment to the US Constitution forbids any punishment that is "cruel and unusual". After a third flawed lethal injection procedure involving midazolam in the US in 2014, several Oklahoma death row inmates took the issue to the Supreme Court the following year. The group argued that midazolam does not reliably result in the level of unconsciousness necessary to prevent suffering, and that lethal injection involving the drug therefore constitutes cruel and unusual punishment.
The court ultimately ruled against the prisoners, upholding that executions using midazolam do not violate the Eighth Amendment. The controversial sedative continues to be used today, including in the flawed execution of Grant this year.
Who supplies execution drugs?
The US is notoriously secretive about how it procures the drugs used in its executions; at least 13 states have passed laws to keep their suppliers anonymous.
The state of Missouri, for example, went to great lengths to conceal its pentobarbital supplier, before it was revealed in 2018 to be a compounding pharmacy known for repeatedly engaging in hazardous pharmaceutical practices. Compounding pharmacies, which are not federally regulated, combine or alter medicines to order and provide states with access to otherwise unobtainable execution drugs. Compounded medicines are not FDA-approved, increasing the risk of improperly made lethal injection drugs contributing to botched and painful executions.
Lethal injection drugs have, however, become increasingly difficult to come by, thanks to pharmaceutical companies being keen to distance themselves from the practice. In response to shortages, the Arizona department of corrections in 2017 even invited the lawyers of condemned inmates to provide the execution drugs themselves.
Pharma giant Pfizer joined the ranks of death penalty-opposed companies in 2016, when it announced it would block the sale of its drugs to the US for executions. Before the ban, Pfizer was the last remaining federally approved manufacturer to supply its products for execution by lethal injection.
The death penalty is banned in all 27 European Union (EU) states, and the bloc is outspoken about its opposition to capital punishment, calling for abolition of the practice and donating millions of dollars to US anti-death penalty groups. Hospira, the last US manufacturer of sodium thiopental, ceased production of the anaesthetic in 2011. The company was under pressure from authorities in Italy, which has banned capital punishment, to guarantee Hospira's product be manufactured in Italy only if it were not used for lethal injection in the US.
Facing shortages of sodium thiopental, Oklahoma switched to pentobarbital for executions. In 2011, the UK banned the export of three lethal injection drugs – pentobarbital, pancuronium bromide and potassium chloride – to the US. Danish company Lundbeck also took a stand that same year by introducing measures to ensure US distributors could not make its pentobarbital product available to prisons for capital punishment. Others like Fresenius Kabi, Teva and British company Hikma placed similar restrictions on certain drugs when they were adopted by states as part of their lethal injection protocol.
In 2011, in its most impactful move against executions in the US, the EU introduced strict export controls on drugs used in lethal injections to ensure they could not be supplied to the US for capital punishment. By the end of 2013, the number of executions in the US dropped to 39 – then the lowest number since 1994.
'Medicine has no place in execution'
In 2016, Dr Joel Zivot, an anaesthesiologist at Emory University Hospital in Atlanta, US, was examining the autopsy reports of death row inmates when he noticed the lungs in many cases were far heavier than they should be.
Zivot and his colleague Mark Edgar found that the inmates' lungs were full of blood and other fluids – a tell-tale sign of pulmonary oedema, a condition that can induce the sensation of suffocation or drowning. The doctors discovered that pulmonary oedema had occurred in around three-quarters of the roughly three dozen reports they had reviewed, and an expanded investigation by NPR last year found that 84% of more than 200 lethal injection autopsies showed signs of pulmonary oedema.
Not only was pulmonary oedema present in the majority of  autopsies, but it was seen when a range of execution drugs were used: midazolam, thiopental, pentobarbital and etomidate.
"People who survive [pulmonary oedema] report it as an extremely uncomfortable feeling of being short of breath, and even akin to feeling like they're drowning to death," Zivot says.
"In a person who has any sense of themselves, the act of having one's lungs filled with fluid would be exceedingly uncomfortable and frightening."
If an inmate isn't adequately sedated, experiencing the effects of the two drugs usually injected after midazolam can range from uncomfortable to excruciating. Vecuronium bromide is often administered to paralyse the muscles, including those of the lungs; any person not in a deep state of unconsciousness would feel as though they were suffocating. The final drug, potassium chloride, is injected to stop the heart. Without proper sedation, the substance would cause an extreme burning sensation as it travelled through the body and into the organs.
The medical community's stance on lethal injection is clear; the American Medical Association forbids physicians – members who are "dedicated to preserving life when there is hope of doing so" – from participating in capital punishment. The American Board of Anaesthesiologists voted in 2010 to revoke the certification of anaesthesiologists involved in executions by lethal injection.
"Medicine has no place in execution," Zivot says. "If a state chooses to execute, that's the state's prerogative – but the idea of using medicine here is trying to usurp and impersonate a medical practice."
For Zivot, the practice of lethal injection is "flawed on its face" and cannot be improved. "It is an unethical effrontery to the practice of medicine," he says.
Pharma's responsibility
While many global pharmaceutical companies today are reluctant to be associated with capital punishment – either because of their ethical principles or because of the harm it could pose to their reputation – compounding facilities' continue to access the ingredients used in execution drugs..
The shroud of secrecy surrounding the procurement and supply of these products keeps manufacturers from being held accountable and makes it almost impossible to guarantee, at the very least, that the drugs used in executions meet safety and quality standards.
US pharma trade group PhRMA told Pharmaceutical Technology that it "does not engage" on issues relating to lethal injection. "As the trade association representing innovative biopharmaceutical companies, we are focused on finding treatments and cures to improve patients' lives," it said.
When it comes to preventing the use of medical products for executions, Zivot says the pharmaceutical industry must, collectively, do more. "Once a drug is gone from the shelf into the world, it's harder for [manufacturers] to get it back, but not impossible."
With states prohibited from purchasing execution drugs from foreign suppliers, and compounding pharmacies under increased scrutiny, the US could run out of lethal injection drugs at some point. The country would then need to reckon with finding alternative means of state execution or turn its back on capital punishment. In the meantime, the use of lethal injection as the "most humane" method for the executions and the ethics of repurposing drugs to conduct them remain thorny.
"There's nothing in the package insert for midazolam or pentobarbital that describes how they should be used for execution – no one's making them for that purpose," Zivot said. "They're being repurposed from medicine to poison."