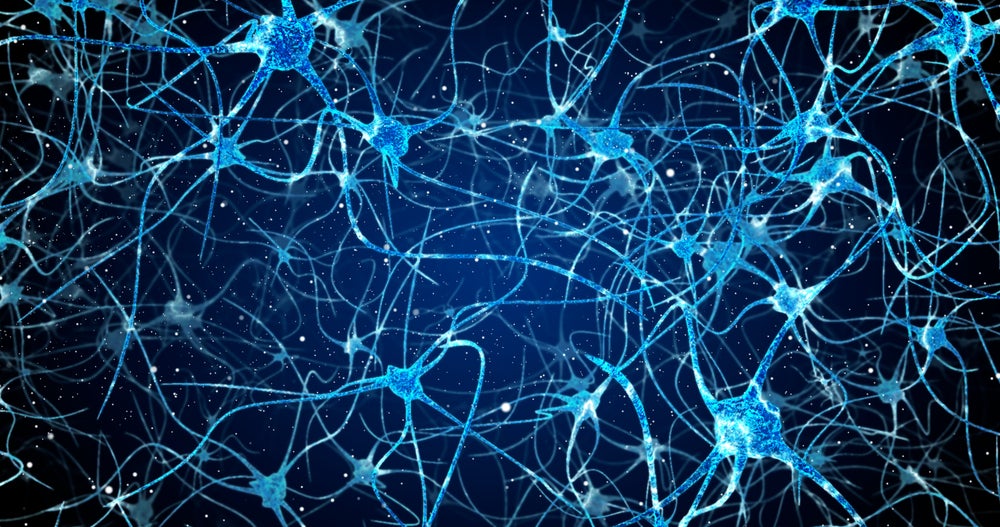 San Diego-based Libra Therapeutics has launched after closing a $29m Series A funding round led by BIVF, Epidarex Capital and Santé Ventures. Yonjin Venture, Dolby Family Ventures, and Sixty Degree Capital also contributed to the round.
The company plans to use this funding for "the advancement of our pipeline programmes, as well as to build out our team and scientific board", says Libra CEO Isaac Veinbergs. "Bringing in the expertise in house, as well as access to our external partners, will help build and create value in the programmes."
Libra is focusing on developing novel disease-modifying small molecule drugs that can restore disrupted cellular balance to treat neurodegenerative diseases, including amyotrophic lateral sclerosis (ALS), frontotemporal dementia (FTD), Alzheimer's disease, Parkinson's, and Huntington's disease.
"Being able to attract a syndicate of investors that recognise the critical unmet need of neurological diseases, as well as the mechanisms that we're looking at, was vital," notes Veinbergs. "We're working in a field that is extremely difficult," he adds, and without the support of these investors, "we'd have so many more challenges even beyond the diseases that we're trying to treat".
Epidarex Capital venture partner Henning Steinhagen said: "The science behind the company is outstanding and has enabled the recruitment of a highly experienced executive and an exceptional international investor syndicate.
"By bringing together these key components, Libra Therapeutics has a highly differentiated platform to generate novel therapies that aim to improve the lives of patients with neurodegenerative diseases."
Overcoming unmet needs in neurodegenerative conditions
"Neurodegenerative diseases are devastating diseases and they have high unmet need," says Veinbergs. "They place a tremendous burden on not only the patients, but caregivers and families as well, and society from a financial perspective."
Although there have been tremendous efforts to research and develop therapies for neurodegenerative diseases, the study of neuroscience is probably "a decade to three decades behind what we know about other organs such as the liver or the heart," Veinbergs notes. "These next decades are going to see a rapid progression of not only the science, but the therapeutic options for patients suffering from these diseases. Being able to expeditiously move programmes forward to address this need is what is driving our company."
Unpicking Libra's novel approach in neurodegeneration
Although Veinbergs acknowledges Libra is not focusing on a novel pathway, the company does aim to develop novel molecules from unique sources against neurodegenerative diseases, using "high throughput screening with starting points that are distinct from what our competition is looking at".
This is because Libra leverages the foundational work of innovative partner research organisation Axxam, which founded and spun-out Libra, and will continue to support the company's experiments. Veinbergs states: "Having access to the technology platforms that they've set up, having access to the molecules and assays that they've transferred to us and having them as the experts to continue running these experiments is critical for us."
Although Libra is not disclosing its targets, it has shared the two pathways it is focusing on. Veinbergs explains these are attenuating "the production of neurotoxic proteins that are involved in the pathogenesis of most of these neurological diseases," and increasing "the converse, the clearance of these neurotoxic proteins".
The latter process is called autophagy, which, when modulated, "increases how the internal mechanisms of a cell deal with normal cellular waste", explains Veinbergs . "It also deals with the accumulated and potentially toxic proteins, so if cells are expressing or producing either toxic proteins or proteins that build up and become toxic, by increasing autophagy, we increase the processing and the clearance of these toxic proteins."
Although initially Libra has selected ALS and FTD as its two lead indications, Veinbergs explains that its two approaches "have the potential to span diseases and disease areas", including beyond the central nervous system space.
"The approaches we're taking have as much potential, if not more, than some of the other programmes" being advanced by competitors on the market, concludes Veinbergs. To help ensure that its therapies can get to the right part of the brain, Libra intends to develop small molecule drugs. Veinbergs is hopeful that this approach will overcome some of the challenges existing companies in the neurodegenerative space have faced in drug delivery.
Is digitally printed packaging now the best option for CPG companies? Has the Covid-19 pandemic accelerated the adoption of digital printing by consumer brand owners? Our short survey aims to find out. View the survey here and complete to be among the first to see the results.
Verdict deals analysis methodology
This analysis considers only announced and completed deals from the GlobalData financial deals database and excludes all terminated and rumoured deals. Country and industry are defined according to the headquarters and dominant industry of the target firm. The term 'acquisition' refers to both completed deals and those in the bidding stage.
GlobalData tracks real-time data concerning all merger and acquisition, private equity/venture capital and asset transaction activity around the world from thousands of company websites and other reliable sources.
More in-depth reports and analysis on all reported deals are available for subscribers to GlobalData's deals database.