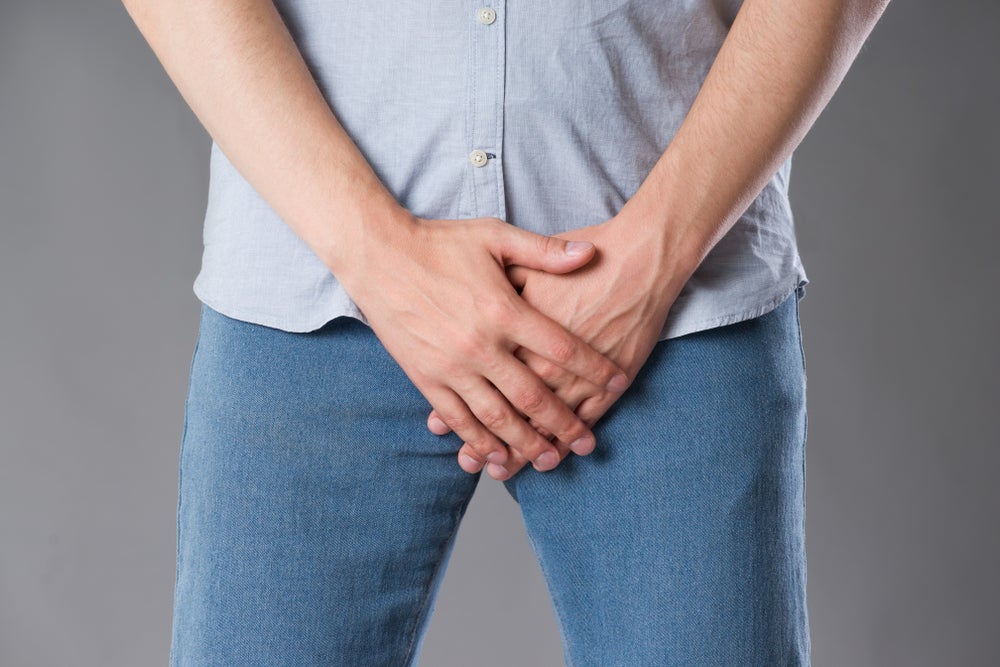 Low testosterone in men is a widespread clinical problem linked to obesity, high blood pressure and Type 2 diabetes. Nearly 39 percent of the world's male population aged 45 and over have hypogonadism. But, despite this, there is a serious lack of innovation in the area with all current therapies available being based on synthetic testosterone developed in the 1930s.
Hypogonadism is widely referred to as male menopause since it mostly starts to affect men in midlife, impacting their mood, energy, fertility and can lead to osteoporosis. However, low testosterone and hypogonadism can affect younger men as well.
"After the age of 30, testosterone levels decline 1-2% on average a year, depending on ethnicity and several other conditions or comorbidities," explains CEO and co-founder of Acesis Biomed, Dr Costas Karatzas in an interview with Pharmaceutical Technology.
The company is unique in its approach to treating low testosterone, "without being a testosterone company" and is developing a first-in-class non-steroidal oral peptide therapy designed to induce endogenous testosterone production in testosterone-deficient males.
Currently in preclinical development, Acesis' lead candidate ACE-167 has the potential to provide a safer solution to treat low testosterone and hypogonadism compared to existing treatments by instructing the body's own cells to produce testosterone naturally. This will be in contrast to synthetic testosterone AKA Testosterone Replacement Therapy (TRT) or anabolic steroids which can have serious side-effects and a high potential for abuse as performance-enhancing drugs.
"Many symptoms associated with low testosterone have been grouped under a depression disorder. So, many people who suffer from hypogonadism are given antidepressants which makes some issues worse –  their libido never comes back and their ability to perform is even worse."
In March 2019, the FDA approved Clarus Therapeutics' TRT capsule to treat men with certain forms of hypogonadism. This marked the first and only FDA-approved oral soft gel for TRT, but as Karatzas says, it "is still based on 70-year-old chemistry." As with other TRTs on the market, it is also indicated only for the age group of 40 to 65 years, thus excluding younger and older men. For ages 65 and above, the agency posits that the testosterone lowering process is part of normal ageing.
A new paradigm of testosterone therapy on the horizon?
Acesis Biomed's lead candidate ACE-167, is an orally administered non-steroidal treatment that instructs the testis to produce its own testosterone. The testosterone (T) peptide modulator is being developed under the expertise of Dr Vassilios Papadopoulous, dean of the University of Southern California's School of Pharmacy and  co-founder of Acesis. He received millions in funding from multiple sources to support the research that led to the understanding of the mechanism underlying steroidogenesis, its regulation and the identification of a novel molecular therapeutic target of T restoration.
Karatzas says since the company's asset is not a steroid like testosterone, it does not come with the side-effects seen with widely used TRTs which include enlarged breasts, high blood pressure, bone growth problems and acne. "It's a peptide, which when taken orally, is designed to instruct the testes to make testosterone at the normal physiological levels."
"Cholesterol transportation to the mitochondrial membrane is the limiting factor of how much steroid the testes will make, Karatzas says. There is a protein complex that affects how cholesterol is transported into the mitochondria, and, Dr Papadopoulos discovered a negative regulator of these proteins that transport cholesterol, he explains. The company's intellectual property deals with the "peptides that can remove that negative regulator and allow cholesterol to move into the mitochondria to control the maximal amount of steroid being produced."
TRTs currently on the market involve administering testosterone to the body via gel, injection, patch or, as mentioned more recently, a pill.
Their administration can be almost as problematic as the TRTs themselves. Injections can require patients to go and visit their doctor every two weeks or six months. In the weeks running up to the next shot, men can suffer under the effects of waning testosterone levels. Furthermore,  they run the risk of being addictive and abused, requiring recipients to be closely monitored.
Over the past few years, there has been a huge rise in off-label use, misuse and abuse of testosterone which is often touted to men for the improvement of things related to desirable facets of male masculinity – energy, hair growth, sexual performance and muscle gains.
Steroids, differentiated only from TRT by being illegal, medically unsupervised and usually administered at much higher doses, were popularised by bodybuilders in the '80s and '90s. They soon became attractive to young men who wanted more muscular physiques.
When abused or taken in heavy doses, not only can it become highly addictive, but can also shut down organic testosterone production in the body leading to reduced testicle size and infertility. It also comes with an increased risk of blood clots and heart attack and can lead to paranoia and aggression.
Patches and gels, meanwhile, can cause cross-contamination to partners and children. An oral treatment that encourages the body to make its own testosterone could be a gamechanger. Karatzas says ACE-167 is not conducive to abuse or cross-contamination because of that unique protein to protein interaction.
There are nine therapies for the treatment of low testosterone and hypogonadism in preclinical development or Phase I trials including Acesis', but the firm is the only one developing an oral treatment that encourages the body's own testosterone production rather than administering a synthetic hormone.
"Based on our preclinical data so far, there is no excessive increase in testosterone. The limit of how much testosterone you make is personalised and depends on your own machinery."
Myriad risk factors = huge market value
Karatzas says that experts and pharma companies have only recently realised the central role that testosterone plays as the protagonist of many comorbidities. Aside from hypogonadism, low testosterone levels in blood have, in recent years, been found to also be an independent predictor of a number of cardiovascular risk factors. That includes metabolic syndromes at large – obesity, abnormal cholesterol levels, high blood pressure and hypertension – all of which can lead to Type 2 diabetes and heart disease.
"The prevalence of hypogonadism appears to be in almost 50% in individuals with Type 2 diabetes and obesity."  In terms of the development space for hypogonadism, Karatzas says the market is anywhere between $3-4 billion per year for the FDA-approved indication in the 40-65 years age group. But, there will be more demand if the regulatory agencies allow use outside that age threshold, and there is potential for other comorbidities as well, he adds.
Acesis' current clinical development plan is to show the safety and early efficacy of ACE-167  in individuals with hypogonadism in that 40-65-year-old age group, where there is already a path to approval. A Phase I trial is expected to commence in the next two years.
After this, Acesis will evaluate the peptide in a number of secondary markets including obesity, pre-diabetes, Type 2 diabetes and the reversible condition non-alcoholic fatty liver disease (NAFLD). The company also plans to collaborate with foundations for patients with Klinefelter's syndrome— a condition where an extra X chromosome is present in addition to the XY resulting in low testosterone. Boys with Kleinfelter are put on TRT but they often face the problem of infertility, and Acesis' approach can help enable sexual maturity.