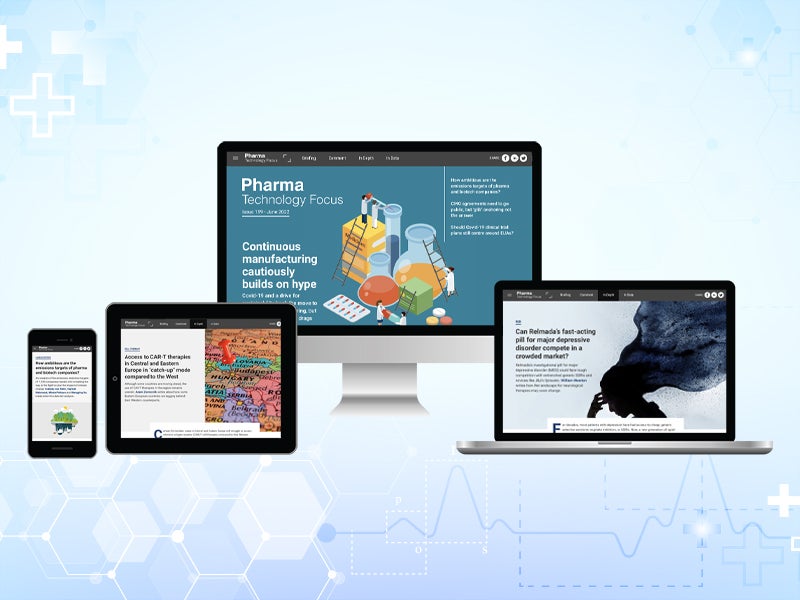 The latest issue of Pharma Technology Focus is out now. Read it for free on all devices.
More than two years since the pandemic began, the issue of building resilient supply chains remains front and centre in pharmaceutical company strategies. One potential way to address challenges is to consider a shift to continuous manufacturing from batch processes. In this month's issue, we take a look at the hype surrounding continuous manufacturing, which has been positioned as a panacea, and assess the pace at which manufacturers are making this shift. A comment article also examines the impact of recent calls to make drug supply chain information public.
Don't miss an exclusive analysis of the emissions reduction targets of selected pharma and biotech companies, to see which entities are leading the way.
All this, and the latest pharma industry news, comment, data and analysis from GlobalData. 
Read the latest issue of Pharma Technology Focus for all this and more news, insights, data and analysis from the pharmaceutical industry.
You can also subscribe here to receive email notifications when a new issue is available.