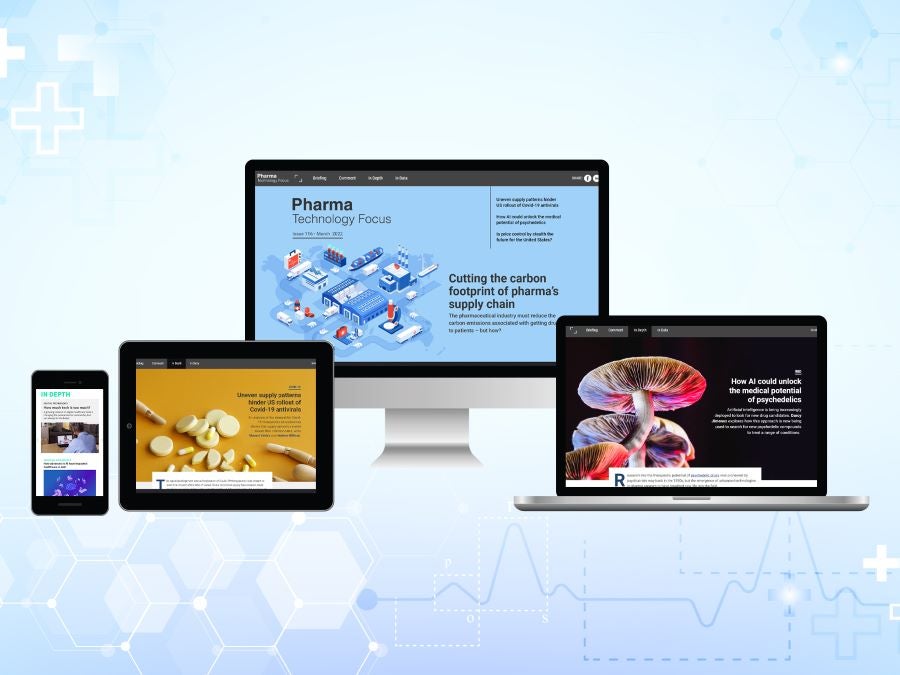 The latest issue of Pharma Technology Focus is out now. Read it for free on all devices.
Free Case Study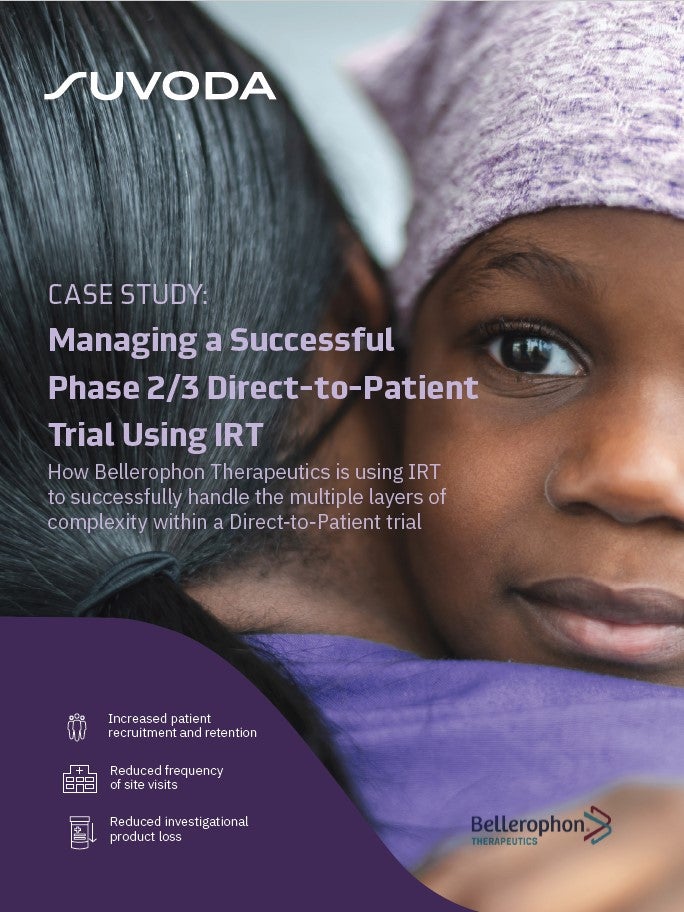 Direct-to-Patient Trials: How IRT Plays an Important Role in Bellerophon's Direct-to-Patient Trials
As the industry strengthens its focus on patient centricity, Direct-to-Patient clinical trials have emerged as a popular trial design that have the potential to increase patient recruitment and retention. IRT plays a crucial role in the success of a Direct-to-Patient trial. Because drug supplies are being managed and shipped from distribution facilities directly to patients' homes, a sponsor must have a high-quality system in place to accurately track the chain of custody, ensure patient-blinding and handle other logistical challenges. What You Will Learn Benefits and challenges associated with the Direct-to-Patient model Bellerophon's top considerations when implementing this trial design How IRT can equip study teams to successfully track chain of custody, ensure patient blinding, and handle logistical challenges
by Suvoda
More than two years into the pandemic, maintaining a reliable supply chain continues to be a priority for governments and industrial sectors, and any inefficiencies consequently touch people's lives in one way or another.
In this issue, we took a hard look at the pharmaceutical supply chain by exploring its environmental impact and what happens when it does not work as well as it should. While several pharma companies have pledged to reduce their carbon footprint, they can achieve those goals only if every stakeholder in the process works to make the necessary changes.
The supply and delivery of Covid-19 therapeutics in the US, especially during the surge of cases due to the Omicron variant, provide a great example of how distribution gaps are sometimes exacerbated. In two data-led pieces, we try to correlate the per capita allocations, state populations and Covid-19 case rates to identify places that had the most acute shortages, where better supply planning could have addressed the surge of cases.
Also in this issue, we took a look at the growing research with psychedelics in biotech, both from a research and manufacturing perspective.
Read the latest issue of Pharma Technology Focus for all this and more news, insights, data and analysis from the pharmaceutical industry.
You can also subscribe here to receive email notifications when a new issue is available.
Free Case Study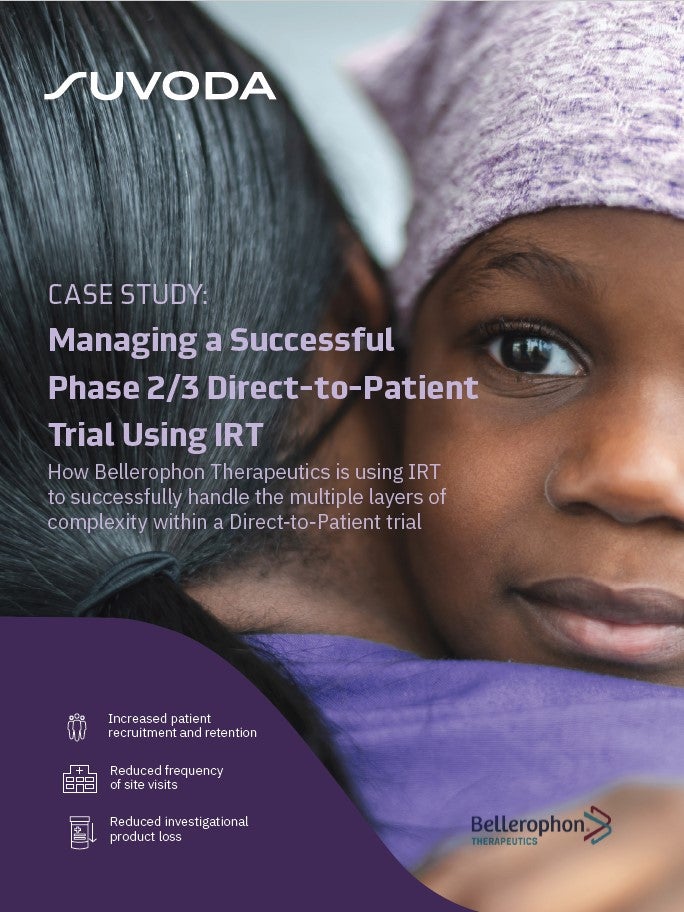 Direct-to-Patient Trials: How IRT Plays an Important Role in Bellerophon's Direct-to-Patient Trials
As the industry strengthens its focus on patient centricity, Direct-to-Patient clinical trials have emerged as a popular trial design that have the potential to increase patient recruitment and retention. IRT plays a crucial role in the success of a Direct-to-Patient trial. Because drug supplies are being managed and shipped from distribution facilities directly to patients' homes, a sponsor must have a high-quality system in place to accurately track the chain of custody, ensure patient-blinding and handle other logistical challenges. What You Will Learn Benefits and challenges associated with the Direct-to-Patient model Bellerophon's top considerations when implementing this trial design How IRT can equip study teams to successfully track chain of custody, ensure patient blinding, and handle logistical challenges
by Suvoda