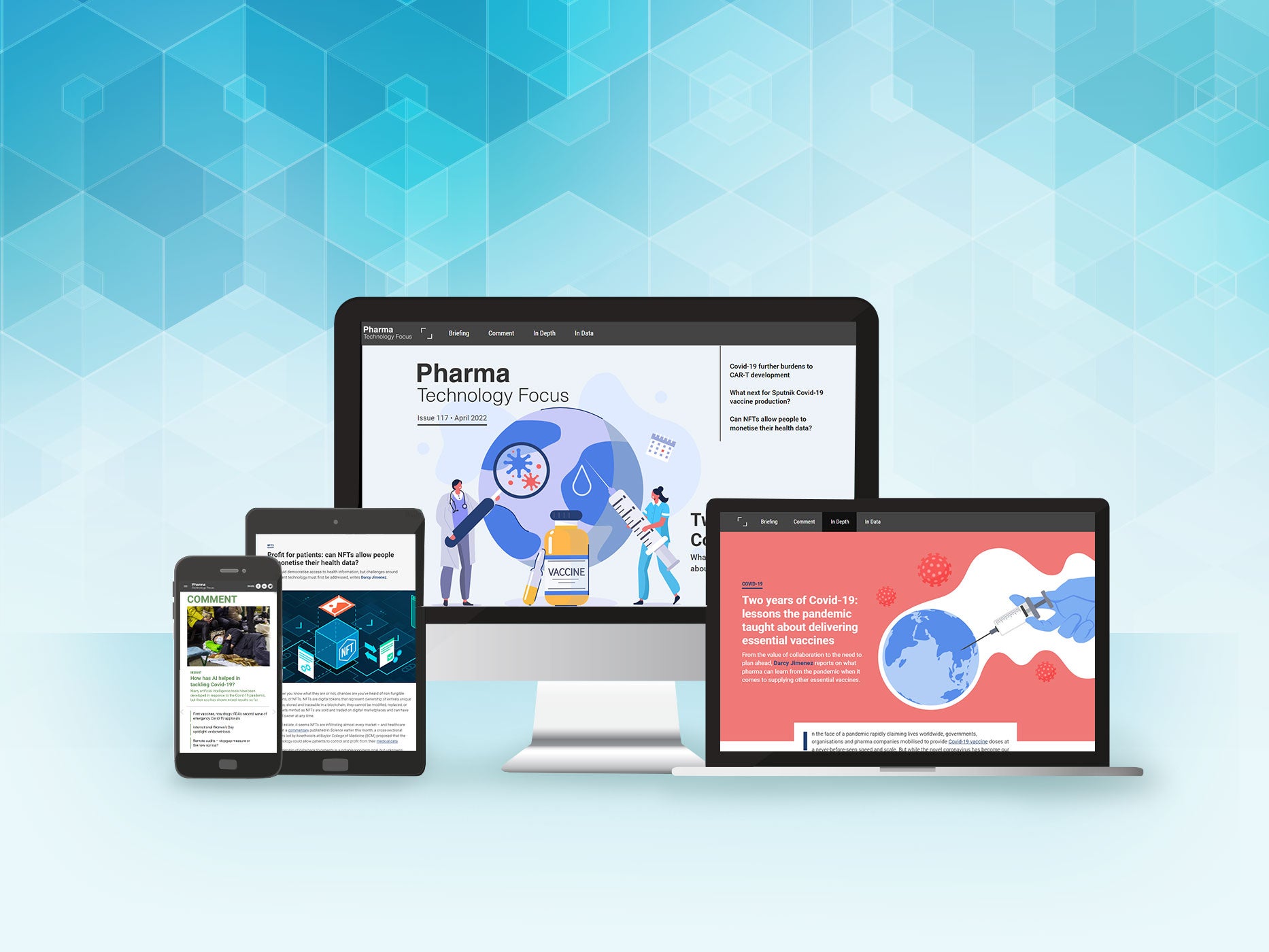 The latest issue of Pharma Technology Focus is out now. Read it for free on all devices.
Two years after the World Health Organization (WHO) declared the pandemic that is Covid-19, we look back on the fallout in terms of the learning lessons for vaccine supply chains. Writer Darcy Jimenez explores the value of strategic partnerships to the importance of localised manufacturing when it comes to the delivery of other essential vaccines.
Also in this issue, we look at the impact of Covid-19 on the already stretched chimeric antigen receptor (CAR)-T cell therapy industry. Writer Adam Zamecnik reports how in addition to the demand for viral vectors, shortages of other important materials like plastics that are part of production has had an impact. Despite improvements in the industry, the pandemic continues to affect the sector's development.
Elsewhere, we explore the impact of Russian sanctions on the Sputnik Covid-19 vaccine production, find out how NFTs could democratise access to health information, consider distribution challenges for rare disease drugs, and more.
Read on for all this, as well as the latest pharma industry comment, data and analysis from
Read the latest issue of Pharma Technology Focus for all this and more news, insights, data and analysis from the pharmaceutical industry.
You can also subscribe here to receive email notifications when a new issue is available.