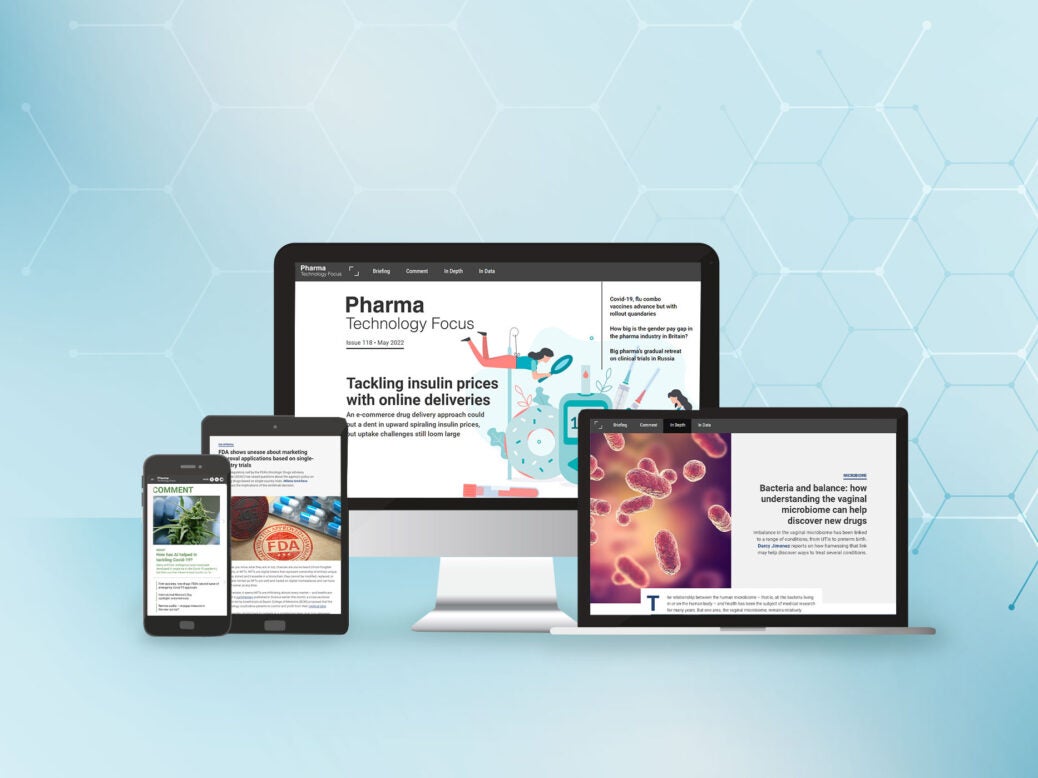 The latest issue of Pharma Technology Focus is out now. Read it for free on all devices.
Around the start of the year, American entrepreneur Mark Cuban made headlines when he launched an online pharmacy to deliver generic drugs, and insulins were at the top of the list of therapies that needed alternative cost-effective delivery options. More recently, Civica Rx also announced plans to distribute low-cost biosimilar insulins. In this issue, we take a look at whether e-commerce approaches can truly improve access in a cost-sensitive environment.
The pandemic altered the healthcare space in myriad ways and the boost it gave the cannabis industry presents a particularly interesting case study. Global legal cannabis sales in 2020 were up by 45% on 2019. But there's a lot more behind this growth, as investigated by one of the features this month.
We also continue our coverage of the evolving situation with the crisis in Ukraine, by taking a look at which trade sectors are most likely to be disrupted, and how big pharma is gradually slowing down its clinical trial operations in Russia.
Also, don't miss our data-led analysis that identifies some of the least and most equitable employers in the pharma industry when it comes to the gender wage gap in Britain.
Read the latest issue of Pharma Technology Focus for all this and more news, insights, data and analysis from the pharmaceutical industry.
You can also subscribe here to receive email notifications when a new issue is available.