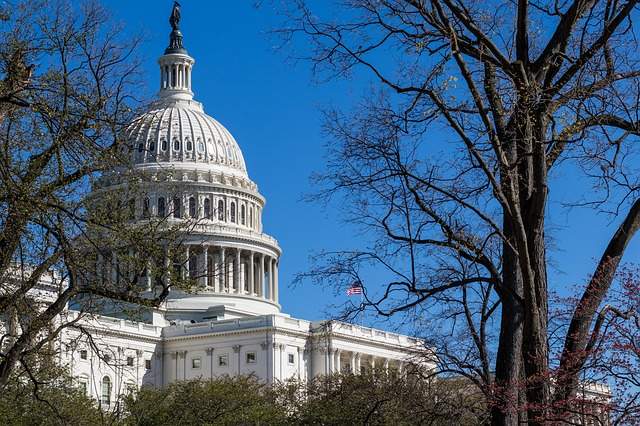 The US House of Representatives passed a 'right-to-try' bill that would allow terminally ill patients to seek drugs that are experimental and not fully approved by the US Food and Drug Administration (FDA) directly from pharmaceutical companies.
The FDA currently has the authority through the Expanded Access Program to allow terminally ill patients access to experimental medication, defined as therapies which have passed the first phase of its approval process, once the patients have exhausted all other options.
However, this new development will mean patients will only need approval from their doctors and pharmaceutical companies to access experimental drugs, a factor proponents claim will save time for patients as they will not have to undergo the FDA's application process.
---
Takeda Pharmaceutical signed an agreement to acquire Irish biopharmaceutical company Shire for a total consideration of about £46bn.
The agreement comes after Takeda revised its fourth proposal of £44.3bn, which followed the previous three offers of £41bn, £43bn and £44bn, respectively.
The combined group will be in a good position to deliver rare disease and plasma-derived therapies that will boost oncology drugs and vaccine development.
---
A report by the UK Business, Energy and Industrial Strategy Committee (BEIS) stressed the need for a post-Brexit deal for the pharmaceutical industry to avoid harming patients and maintain a current footprint in the sector.
Titled 'The impact of Brexit on the pharmaceutical sector', the report revealed that leaving the EU without an agreement would diminish access to markets, including £11.9bn of exports and more than 446 million potential patients and consumers in the EU.
It predicts that patients may find it harder to access to medicines as about 75% of UK pharmaceutical imports come from the EU.
---
Amgen formed new partnerships to initiate the new Linking & Amplifying User-Centered Networks through Connected Health (L.A.U.N.C.H) programme aimed at improving cancer care symptom management in the US.
The US biopharmaceutical company collaborated with National Cancer Institute (NCI), the Federal Communications Commission (FCC) Connect2Health Task Force, the University of Kentucky (UK) Markey Cancer Center and the University of California, San Diego (UCSD) Design Lab on this project.
Under the programme, the organisations will leverage human-centred design methodologies to determine patients, caregivers and healthcare provider needs.
---
US President Donald Trump outlined a plan to cut down the price of prescription drugs during a speech at the White House Rose Garden.
The plan, known as American Patients First, focuses on raising competition and lowering regulatory burdens to speed up the process of bringing cheaper drugs to the market.
In his speech, President Trump said that 'middlemen' will be removed and lobbying shall be addressed.
---
The European Medicines Agency (EMA) and the US Food and Drug Administration (FDA) were separately investigating the preliminary results from a study of babies born to Botswanan women infected with the human immunodeficiency virus (HIV), which found a small proportion of children whose mothers became pregnant while taking the antiretroviral drug dolutegravir had birth defects.
The study included 11,558 babies, 426 of which were conceived while their mothers were taking dolutegravir and four of these, equivalent to 0.9%, were born with neural tube defects that affected their brains and spinal cords. In contrast, 14 of the 11,173 babies born to mothers who took different HIV medicines were found to have neural tube defects.
---
Novartis completed the acquisition of clinical-stage gene therapy company AveXis for a total consideration of $8.7bn.
AveXis is now an indirect, wholly owned subsidiary of Novartis following the merger with its newly founded acquisition unit, Novartis AM Merger.
The complementary capabilities of the companies are expected to help transform the care of patients with life-threatening neurological genetic diseases.
---
Researchers at the Massachusetts Institute of Technology (MIT) in the US developed a new single-injection vaccine that can carry several doses in nanoparticles.
Intended to facilitate easy immunisation, the new product encapsulates inactivated polio vaccine in a biodegradable polymer called PLGA, which can degrade after a certain timeframe.
These polymer microspheres allow the release of the vaccine in two different bursts. The researchers used positively charged polymers in order to prevent the effect of byproducts, glycolic acid and lactic acid on the virus.
---
Paediatric specialists in Europe launched a consortium to work on the development of new drugs and additional therapies for children.
The Collaborative Network for European Clinical Trials for Children, otherwise known as conect4children (c4c), will be comprised of researchers from 33 academic institutions and ten industry partners from 20 European nations, as well as more than 50 third party groups and approximately 500 affiliated collaborators.
The consortium aims to leverage existing expertise and patient access in order to improve competitiveness of Europe for making paediatric drugs.
---
Eli Lilly announced that it will acquire immuno-oncology company ARMO BioSciences, including the company's lead immuno-oncology product pegilodecakin, in an all-cash transaction of $50 per share, or approximately $1.6bn.
The addition of promising cancer drug candidate pegilodecakin will bolster Lilly's immune-oncology portfolio.
The drug is currently undergoing Phase III testing in pancreatic cancer, as well as earlier-Phase trials in lung and renal cell cancer, melanoma and other solid tumour types.