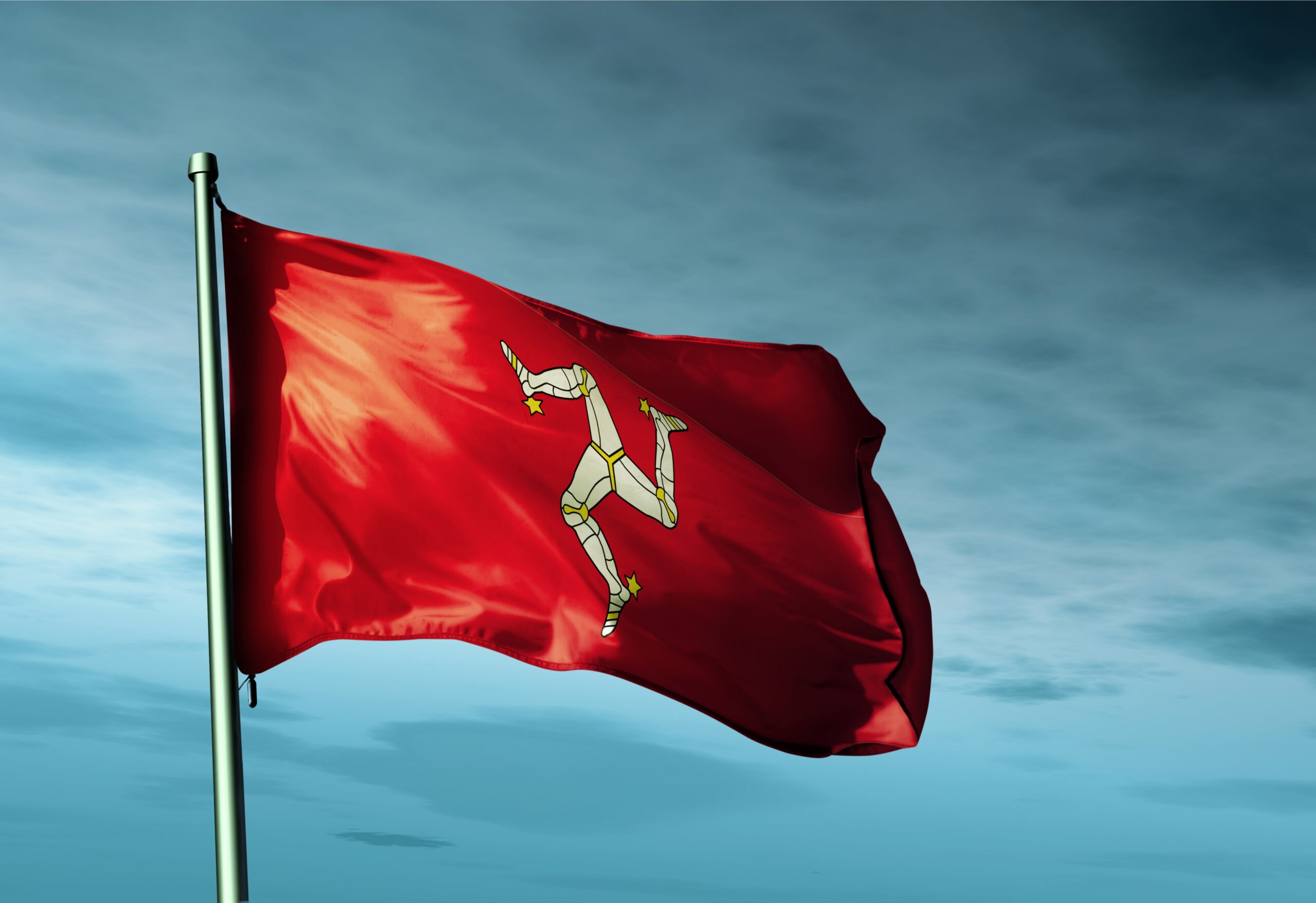 In January, after an extensive period of public and industry consultation, the Isle of Man embarked on a bold new regulatory journey. As a UK crown dependency in the middle of the Irish Sea, the island has a parliament (Tynwald) with its own legislative authority to enact laws and establish new regulations.
As such, despite its close ties to the UK mainland, the Isle of Man didn't have to consult with its larger neighbour to the east before it announced the launch of new regulations and a new licensing system for a novel sector on the island – the cultivation, distribution and export of medicinal cannabis.
The Isle of Man – with a population of around 85,000 – has an established history of leveraging its legislative powers to nurture new business sectors and diversify its economy. The clearest example of this is in the development of the island's e-gaming industry, with online gambling-related revenues accounting for around 17% of GDP.
As legal and societal acceptance of the medical benefits of cannabinoids such as tetrahydrocannabinol (THC) and cannabidiol (CBD) grows around the world, the Isle of Man Government is now betting on the economic benefits of becoming a supply hub for the fast-expanding medical cannabis sector, which is expected to reach a global value of more than $80bn by 2027, according to Data Bridge Market Research.
With the Tynwald amending the Misuse of Drugs Regulations, Man has opened the door to issuing licences for the production and export of cannabis. Initial licence applications for hemp production are expected to begin imminently, and regulators are finalising their approach to more sensitive, high-THC cannabis crops – more relevant for the medical market – with detailed guidance and the first licence applications proposed for the first quarter of 2021.
"We are delighted to launch this exciting new sector in the Isle of Man and to take advantage of the expertise in regulating new, complex industries while providing stringent consumer safety," said Lawrie Hooper MHK, Tynwald member with responsibility for Business Isle of Man, an executive agency for economic development.
Man's gambling regulator steps into new medical cannabis role
The agency responsible for regulating cannabis production on Man will be the Gambling Supervision Commission (GSC ), a statutory department that is expanding its traditional role as the island's e-gaming regulator to add cannabis to its remit.
A gambling watchdog might seem an awkward fit to take on the regulation of cannabis production and exports, but key government figures have expressed confidence that the GSC is ready for its new role.
"The GSC has deep experience and a proven track record in regulating new and complex industries and is well-suited to launch this new sector," says Business Isle of Man head Tim Cowsill. "Its regulatory checks on the fitness of people, their funds and their competence are easily adapted to the medical cannabis sector, and it already boasts a world-class system for assessing regulatory risk and conducting physical inspections for its licensees."
Along with its strong track record of licensee vetting and stamping out criminal elements – both factors that will be hugely important to a new cannabis licensing system – the commission has also been drawing from a deep well of cannabis industry expertise, partly as a result of its small homegrown biomedical sector, which centres around the Manx Biotech Cluster.
"It isn't just the GSC sat there, trying to learn cannabis regulation," says Miles Benham, managing director of Douglas-based law firm and corporate service provider MannBenham, which has already started offering cannabis regulation advisory services to prospective clients.
"They've actually got some real specialists behind the scenes, assisting and guiding. For the last three to five years, the Isle of Man's been developing a biotech sector, so there have been lots of meetings.
"We had a lot of people coming over – explaining cannabis, explaining how it had so many different parts of the actual chemical. So, there are good contacts being made to draw in a good degree of expertise and give [GSC] the guidance."
Benham adds that in the long-term the GSC may be renamed to reflect its new cannabis responsibilities, or a new cannabis-dedicated department may be added to the agency.
"As the sector grows, we will evaluate the best long-term regulator, whether that continues to be expertise with the GSC or a standalone cannabis industry regulator," says Cowsill.
Exploring the complexities of medical cannabis exports
As with any new export sector, there will be regulatory hurdles and potential teething problems to overcome, and particularly for a novel, potentially controversial product such as medicinal cannabis.
Benham expects that the initial challenges for medical cannabis producers setting up on the island will be related to exports to the UK – it's an obvious and geographically convenient export market, but operators (and the GSC) will have to work closely with the UK Government to work out any kinks in the system.
"These guys from the Isle of Man are going to turn up with a shipment of product – how do you deal with them? What procedures do we adopt?" says Benham. "I can imagine for the first six to 12 months, it's going to be a learning curve for everybody, in terms of adapting and finding the best way of dealing with it. Is that a risk? Well, if they're going to grow it, it's going to take a while to grow. So there's a bit of time, I think."
And post-Brexit, the Isle of Man finds itself in a broadly similar European trading position as it was before – trading freely into the European Union, like the Channel Islands, under Protocol 3 of the Act of Accession as a non-EU member.
"With the new trade deal, we're in exactly the same position as before, so the UK has actually joined the Isle of Man, in a way," Benham says. "But what it means is, if we're growing the source product, we're manufacturing it on the Isle of Man, then subject to the EU rules – because this isn't selling potatoes – there's a huge opportunity for Isle of Man-created, manufactured goods to be sold widely."
Medical cannabis: why the Isle of Man?
With an established statutory watchdog and a cautious approach to licensing and cooperating with its neighbours, it's clear that regulating medical cannabis production on the Isle of Man is perfectly feasible, but the wider question stands: why is medical cannabis right for Man, and why is Man right for medical cannabis?
For a start, data from government consultations indicates that the island's population overwhelmingly supports both the introduction of medical cannabis and the establishment of this new export sector.
In a public consultation in 2019, 95% of local respondents expressed support for the cultivation and manufacture of medical cannabis products on the island, with the appropriate regulations are in place.
Of course, Man isn't entirely original in its strategy to nurture a new medical cannabis sector – another small island off the UK coast, Jersey, recently issued its first licence for the production of medical cannabis.
The UK itself is a significant player in medical cannabis production and exports, partly thanks to the success of GW Pharmaceuticals , which manufactures cannabis-derived therapy Epidyolex (CBD) for two particularly severe forms for early-onset epilepsy and Sativex (THC and CBD) for the reduction of multiple sclerosis-related spasticity.
The cannabis industry has criticised the UK Government for what it sees as an unnecessarily restrictive approach to licensing for medical cannabis production, with one regulatory legal advisor telling The Economist that the UK Home Office's "starting point is effectively to treat anyone making an application as a criminal".
Small is beautiful
Smaller jurisdictions such as Jersey and the Isle of Man have an opportunity, within a strong regulatory framework, to position themselves as more adaptive, business-friendly alternatives to the UK mainland, and the total absence of corporation tax under Man's 'zero-ten' policy certainly won't hurt.
"It's a small territory; inspectors can literally walk into your office," says Benham. "I mean, it takes me about one minute to walk to the [GSC] headquarters from my office in the town centre. I think [Man has] got the ability to listen to the businesses and hear their concerns. I think there's more scope [to adapt regulations] – I don't think they will do it immediately, though. The Isle of Man is extremely cautious; it really protects its reputation.
"I think they'll get themselves established with a very proven, careful regulator, and build the knowledge up. And as they get more comfortable, I think that's when they'll look at thinking – can we differentiate? And if we can, why do we want to?"
"The Isle of Man is ideally situated to build a regulated cannabis export sector for several reasons," argues Cowsill.
"Our regulatory and legislative autonomy and flexibility as a small and independent island nation; our expertise and proven ability to work productively with emerging industries; our existing strength in related professional services for new industries, including access to core corporate functions and a highly skilled workforce; our historic agricultural industry and our access to vital export markets, including the UK/European legal medicinal cannabis market, which is one of the largest markets in the world, estimated to be worth $8bn by 2023."
And for the island itself, developing a profitable and advanced new business sector offers the prospect of creating hundreds of jobs and bringing knock-on benefits in related sectors, from clinical research and manufacturing to education.
It remains to be seen whether the Isle of Man's new cannabis industry will transform into a biotech hub developing sophisticated THC and CBD-derived medical products in the vein of GW Pharma , but the skills alone will be of huge value for an island economy looking to drive its long-term recovery from the Covid-19 pandemic.
"There could be young kids at school now who could go into this new industry," says Benham. "They may find themselves working globally, because it's such a global industry, and there will be skills brought in by Big Pharma. It's a wonderful opportunity for people to learn new skills in the pharmaceutical industry."