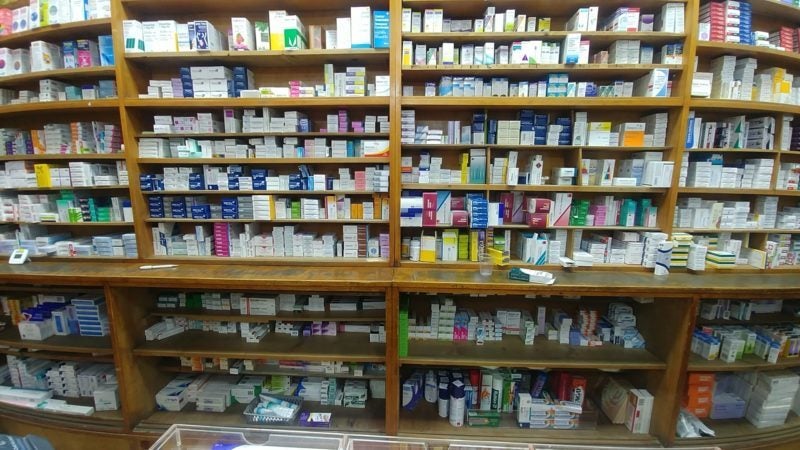 Since mid-2018, there has been a conspicuous absence on the UK's pharmacy shelves. Migraleve, an over-the-counter migraine relief medication distributed in the UK by Johnson & Johnson (J&J) subsidiary McNeil Products Ltd, started to disappear from pharmacies across the country, to the concern of migraine sufferers who have come to rely on the brand as a non-prescription source of pain relief.
To be more specific, it is one particular type of Migraleve tablet that turned up missing in the UK. Migraleve Pink tablets are intended to be taken upon first presentation of migraine symptoms to fight pain and reduce nausea, while Migraleve Yellow is recommended as a follow-up if ongoing pain relief is needed. As the different tablet types are frequently taken in sequence, they are often sold together in a single package.
But while Migraleve Yellow remains available in the UK, its pink counterpart has now been out of stock nationwide for months, with the first reports of supply issues coming in around July 2018. J&J's social media channels are filled with complaints and inquiries about the missing Migraleve Pink tablets, with many users becoming increasingly frantic over their inability to access an over-the-counter treatment that some have described as "the only thing that works".
So where is the UK's supply of Migraleve Pink, and why has it disappeared?
Migraleve UK: J&J resets after supplier issue
Answers on this supply issue are scarce; J&J's response to the disruption has been to provide the loosest explanation, and the company has not yet committed to a firm date for rolling out Migraleve Pink on UK high streets once more.
"Unfortunately, Migraleve Pink, and Migraleve packs containing Pink Tablets and Yellow Tablets, are temporarily out of stock," says a J&J spokesperson by email in response to inquiries. "We apologise to consumers for the inconvenience caused and would like to reassure them that we are working hard to resolve this situation. Migraleve Yellow remains unaffected.
"We originally had a supply shortage issue with an ingredient in Migraleve Pink Tablets, which has been resolved. However, to begin selling Migraleve Pink Tablets again, we have to work through both Johnson & Johnson and MHRA [UK Medicines and Healthcare products Regulatory Agency] requirements, which unfortunately can take some time, but are essential for every over-the-counter medicine. We will update the Migraleve website with resupply dates once further information is available."
This short comment is the extent of J&J's official communications on the matter. The company declined to respond to numerous follow-up questions asking for details on the cause and resolution of the supply issue, the ingredient affected, the company's headway in getting Migraleve Pink certified for sale once more, or an approximate window for reintroducing the product in UK pharmacies.
Migraleve supply: educated guesswork
There are a few unverified possibilities that can be gleaned from speculation and through J&J's sparse communications with customers. Migraleve's yellow and pink tablets are very similar in most respects; data from the Electronic Medicines Compendium shows that both versions of the drug contain the same quantities of active ingredients paracetamol (520mg) and codeine phosphate (8mg) for pain relief, and even the tablets' excipients are identical other than the various chemicals used to create their distinct yellow and pink colours.
That leaves buclizine hydrochloride, an antiemetic and anticholinergic agent included in Migraleve Pink to combat nausea, as a likely candidate for the ingredient affected by the supply disruption, although it should be emphasised that without official clarity from J&J, this is nothing more than an educated guess.
Regarding when Migraleve Pink might be available again, J&J has not issued any official confirmation of an estimated resupply date beyond a promise to update "once further information is available". Some users on social media have claimed that customer service agents have told them that the drug will be back in stock around the middle of 2019, although other reports from disgruntled customers at the outset of the disruption last year noted potential resupply in October or November last year, which clearly has not come to pass.
Transparency in pharma communications
If J&J has been forced to source a new supplier for buclizine – or any other ingredient – then it's understandable that the company takes as long as it needs to satisfy its own quality standards and MHRA's regulatory requirements, especially as Migraleve is classified in the UK as a pharmacy medication, available without prescription but more rigorously controlled than general sale list products, which can be sold in shops without pharmacist supervision.
Nevertheless, the Migraleve supply disruption may hold lessons for J&J on public communications and transparency. Being more open about the specifics of the ingredient supply issue and the steps the company is taking to bring the product back to market may have eased the concerns of its migraine customers, all of whom are still unsure of when or if this valued pain relief will be available to them again.
Giving some indication to customers of whether the supply disruption would be measured in days, weeks or months would have given them the context to start exploring consumer alternatives with their pharmacist or discuss prescription options with their GP. After all, if there is no underlying scandal to hide, transparency isn't something to be feared. In the words of Mahatma Gandhi: "Truth never damages a cause that is just."