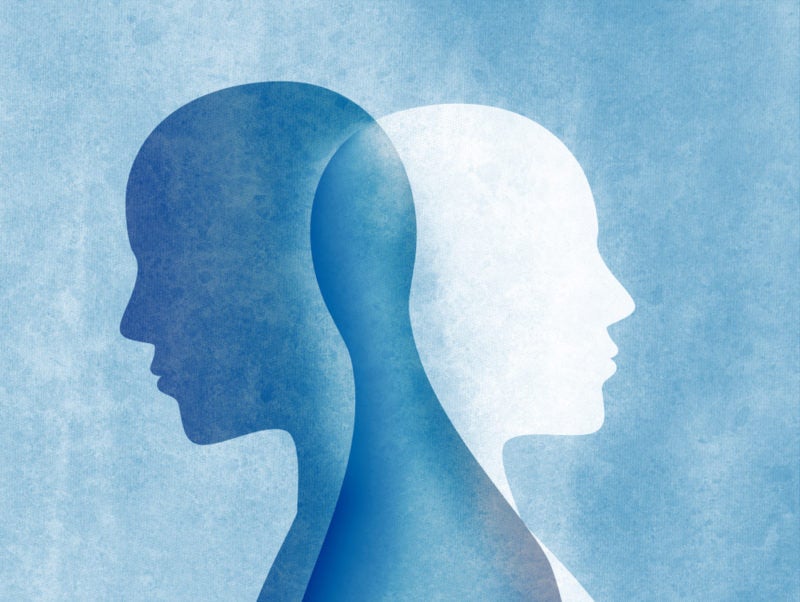 Bipolar disorder is a complex neurological condition characterised by dramatic shifts between episodes of depression and feelings of mania. The main cause is a chemical imbalance in the brain, but the illness also involves genetic, environmental and other factors.
According to the US National Institute of Mental Health , the prevalence of bipolar disorder in US adults is 2.8%. The figure is similar in the UK at 2%, according to NHS Digital .
However, the same NHS Digital survey found that 60% of those screening positive for bipolar were not receiving appropriate medication or therapy.
Successful treatment of bipolar disorder and adherence to medications available is still undermined by stigma and misunderstanding of the disease. Adherence is also negatively impacted by unpleasant side-effects, which can include insomnia, weight gain, anxiety and suicidal thoughts.
World Bipolar Day aims to raise awareness and eliminate the remaining social stigma surrounding the condition. It is organised by three charitable advocacy groups – the Asian Network of Bipolar Disorder, the International Bipolar Foundation, and the International Society for Bipolar Disorders – and takes place annually on 30th March, the birthday of Dutch artist Vincent Van Gogh, who was posthumously diagnosed with the disorder.
Current standard of care for bipolar disorder
It is common for bipolar medicines to have been developed for other conditions before being approved for use in bipolar patients.
The first medicine approved for bipolar disorder was lithium in 1974. It is a mood stabiliser originally developed to treat only mania and then later proven to also relieve bipolar depression.
Lithium remains the only approved bipolar treatment that can treat both parts of the disorder, however, it is imperfect as patients taking it need to be monitored to ensure lithium levels do not become toxic and adversely affect the kidneys or liver.
Due to this, anticonvulsants, which had been created for conditions such as migraines and seizures, were tested and subsequently approved as mood stabilisers to treat manic episodes of bipolar disorder; examples include divalproex and valproate.
Anticonvulsants' efficacy as mood stabilisers can be enhanced by the use of antipsychotics created to treat schizophrenia.
Anticonvulsants and antipsychotics are often combined with certain antidepressants to treat the depressive episodes in addition to the manic episodes of bipolar disorder; examples include fluoxetine, paroxetine and citalopram.
The serious side effects of the drugs and the fact that lithium remains the only approved medicine to treat the entire spectrum of bipolar disorder means new treatment options for the condition are urgently needed.
Continuing to repurpose drugs for bipolar disorder
The drug repurposing approach continues to play a core role in ongoing research and development (R&D) for bipolar disorder therapies.
One example is a partnership between Newcastle University and Northumberland, Tyne and Wear NHS Foundation Trust (Ntw ) to examine the efficacy and safety of a drug currently used to treat Parkinson's disease, pramipexole, in bipolar disorder.
Their PAX-BD study, which is being funded by the UK's National Institute for Health Research, will focus on testing pramipexole in combination with a mood stabiliser on bipolar patients who have not responded to treatments approved by the National Institute of Health and Care Excellence (NICE) for use on the NHS.
Previous proof-of-concept studies have suggested that pramipexole, which is a selective dopamine receptor agonist, could have antidepressant properties in bipolar patients.
NTW professor Hamish McAllister-Williams said: "We are incredibly excited to have secured funding of just short of £2 million to run this important study. It is very important because of the limited number of treatments for bipolar depression that we currently have, many of which cause problematic side effects. Any new treatment option for this very serious condition is to be welcomed."
Approved in the US since 1997, the side effects of pramipexole are known; most notably, it is expected to cause less weight gain than current NICE recommended treatments.
More effective bipolar treatment : could cariprazine be the new lithium?
Another example is the discovery by researchers from The University of British Columbia , Canada, that cariprazine, which is currently approved to treat manic episodes in bipolar I disorder, as well as schizophrenia, is, like lithium, also effective at reducing the depressive symptoms of the disorder.
Bipolar I is the more common form of the disorder in which patients experience manic episodes, rather than a less intense hypomania state.
Bipolar depression has proved to be the hardest part of the condition to treat; authors of the study noted "there are fewer evidence-based approved treatment options for bipolar I depression" as conventional antidepressants have "demonstrated limited efficacy in clinical trials and may increase the risk of mood destabilization."
The Canadian research team carried out a US and Europe-focused Phase III trial where patients with a bipolar disorder diagnosis experiencing a major depression episode of between four weeks and one year long were given either placebo, a 1.5mg dose throughout or 1.5mg initially and increased to 3mg after 14 days for six weeks.
The researchers, who were led by director of the university's Institute of Mental Health Lakshmi N. Yatham, found that "both cariprazine dosages (were significantly associated with reduced depressive symptoms compared with placebo," which was consistent with a prior Phase II study.
In addition, significant weight gain, which is a common side effect of antipsychotic medicines, was not observed in the trial; neither was mood destabilisation.
Expanding cariprazine's label to include bipolar depression
In September last year, Dublin-headquartered pharma company Allergan submitted a supplemental new drug application to the FDA to expand the label of its branded version of cariprazine, Vraylar, to include the treatment of depressive episodes of bipolar I disorder.
This is based upon three of its own studies in which 1.5mg and 3mg of cariprazine demonstrated greater improvement than placebo in change from baseline to week six on the Montgomery Asberg Depression Rating scale.
Harvard Medical School associate clinical professor of psychiatry Gary Sachs said: "Despite decades of development, bipolar depression remains difficult to treat. Importantly, bipolar I patients will need treatment for the full spectrum of their disorder.
"If approved for bipolar depression, cariprazine would be the first and only partial agonist with proven efficacy for both the manic and depressive symptoms of bipolar I disorder. That is very encouraging news for patients, their families, and the psychiatry community."