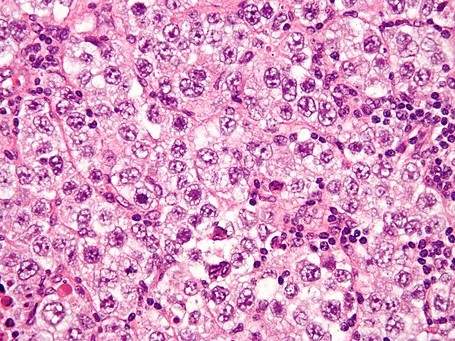 Movember was established in 2004 to raise awareness of and funds for health issues affecting men globally. It specifically focuses on prostate cancer, testicular cancer and mental health leading to suicide.
Testicular cancer is the most common form of cancer among men aged between 25 and 49 in the UK. According to male cancer charity Orchid, 55,000 men are diagnosed with testicular cancer every year around the world.
The number of cases has grown by more than 25% since 1990, and continues to rise, for no known reason. However, mortality rates have declined significantly; according to Cancer Research UK, mortality rates have fallen by 83% in the UK since 1973.
Testicular cancer patients have a 95% five-year survival rate; but it is 99% for patients where the cancer has not spread outside of the testicles, according to the American Cancer Society.
The current standard of care for testicular cancer is surgery and platinum-based chemotherapy. For certain forms of testicular cancer, radiotherapy and lymph node dissections are necessary.
However, despite its efficacy at killing cancerous cells in the testes, platinum-based chemotherapy has serious side-effects, such as heart disease, hearing loss, neuropathy and erectile dysfunction.
Therefore, the Movember Foundation wants to continue to push for further development of new therapeutic approaches. The foundation's current aim is to halve the number of men dying from testicular cancer by 2030, as well as halve the number suffering with serious ongoing side effects from treatment.
Movember was established to raise awareness of and funds for health issues affecting men globally, such as prostate cancer, testicular cancer and mental health leading to suicide. Credit: Movember Foundation.
Mitigating adverse effects of testicular cancer therapies
A study published in January 2018 by the London-based Institute of Cancer Research (ICR) observed that a tyrosine kinase receptor called insulin growth factor receptor-1 (IGF1R) is highly expressed by germ cell tumours, the most common form of malignancy in testicular cancer, and that inhibiting IGF1R activity reduced tumour growth.
Seminoma is a germ cell tumour commonly found in testicular cancer patients. Credit: Nephron via Wikimedia Commons.
This mechanism of action was especially effective on chemotherapy-resistant cells; researchers found IGF1R inhibitors increased their sensitivity to platinum-based chemotherapy drugs. Therefore, IGF1R inhibitors could reverse drug resistance and provide a way to tackle chemotherapy-resistant tumours.
Study lead and ICR professor of cancer molecular pathology Professor Janet Shipley said: "Our study has identified and shown a link between high levels of insulin growth factor receptor-1 and testicular cancer cell growth, including cells resistant to platinum chemotherapy.
"Our study raises the possibility that combining drugs that inhibit insulin growth factor receptor-1 with chemotherapy could prove to be an effective treatment strategy for men with chemotherapy-resistant, testicular germ cell tumours."
A Phase II study is currently underway in the US looking into whether brentuximab vedotin (Adcentris) can be used to treat relapsed testicular cancer patients with germ cell tumours.
The trial is being organised by Constantine Albany, assistant professor of medicine at the Indiana University School of Medicine; results are expected by the end of 2019.
Brentuximab vedotin is a targeted therapy that is approved for use after a stem cell transplant in Hodgkin lymphoma patients with a high risk of recurrence. It is an antibody-drug conjugate; the antibody half of the drug recognises a protein called CD30, which is found on Hodgkin lymphoma cells, and when the drug binds to the cells, the toxin clogs up the machinery of cell division, causing cell death.
Other research funded by Orchid has found that CD30 is a gene that is also switched off in testicular cancer. The Barts Cancer Institute researchers also carried out pre-clinical studies on the efficacy of brentuximab vedotin to kill germ cell tumours effectively.
If the cumulative research can translate into the generation of effective therapies, a path to more effective and tolerable treatment of chemotherapy-resistant testicular cancer may be initiated.