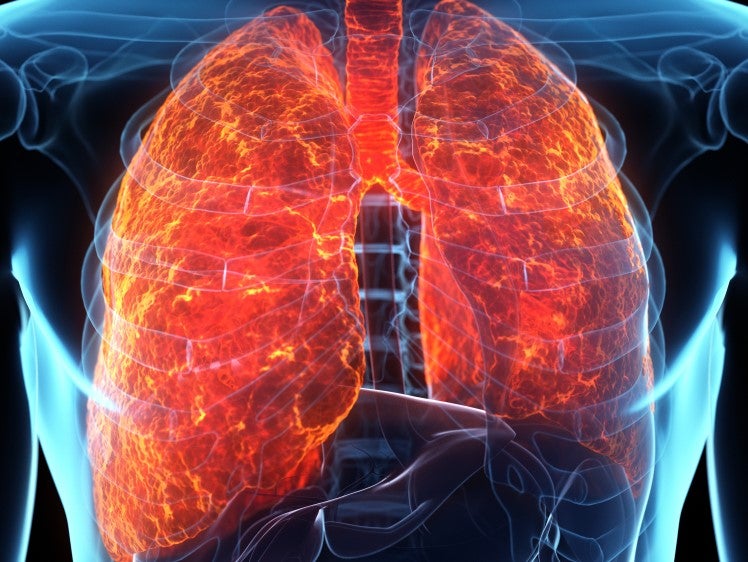 Vertex and NHS England have announced they have come to an access agreement for all three of the former's licensed Cystic Fibrosis (CF) drugs, Orkambi (lumacaftor/ivacaftor), Symkevi (tezacaftor/ivacaftor) and Kalydeco (ivacaftor).
This means within 30 days NHS England physicians will be able to prescribe these drugs for eligible patients. Currently, this totals around 5,000 patients based on the approved indications of the CF drugs, but there is no limit to the number of patients as the access agreement is linked with all future indications of Orkambi, Symkevi and Kalydeco.
Orkambi will be available to all patients over the age of two with two copies of the F508del mutation in the Cystic Fibrosis transmembrane conductance regulator (CFTR) gene, while Symkevi is indicated for patients aged 12 or older with either two copies of F508del mutation in the CFTR gene or one F508de mutation and another of 14 other mutations in the same gene.
Commercial terms of the agreement have not been disclosed, but NHS noted that the price agreed for Vertex's drug was "consistent with NHS England's other managed access agreements with the pharmaceutical industry."
Vertex International senior vice-president Ludovic Fenaux said: "Today is a significant day for the Cystic Fibrosis community in England.
"This important agreement, reached in collaboration and partnership with NHS England and NICE, will allow more than 5,000 eligible Cystic Fibrosis patients in England to have access to CFTR modulators to treat the underlying cause of their disease."
As part of the deal, Vertex has agreed to submit its full CF portfolio, including its new triple therapy, Trifakta, which was approved in the US earlier in October, to NICE for appraisal. According to a letter NHS chief executive Simon Stevens sent to the House of Commons Health and Social Care Select Committee, this appraisal is expected to be completed by September 2021 and will involve the collection of real-world data.
Patient access to these three CF drugs has been secured following this appraisal through a flexible commercial mechanism.
Background to NHS England-Vertex negotiations
NHS England, the UK's pricing regulator the National Institute for Health and Care Excellence (NICE) and Vertex have been negotiations over the pricing of the drugs for many years; Orkambi has been approved in the European Union since 2015.
These talks reached an impasse in July 2018, leading NHS England to reveal the price offered to Vertex as £500m for five years for the company's entire portfolio of CF drugs, including future drugs, such as the triple combination Trifakta.
It has been revealed that Vertex had asked for £105,000 per patient per year for Orkambi, which is more than three times higher than the NICE maximum guideline price of £30,000 per quality-life adjusted year.
As a result, the House of Commons Health and Social Select Committee launched an inquiry in which it called on CF patients, NHS England, NICE and Vertex to submit evidence in an attempt to overcome the stalemate.
In addition, patients and campaign groups began to take matters into their own hands. Just Treatment called on the UK Government to issue a Crown use license for Orkambi, meaning Vertex's patent for the drug would be removed on public interest grounds.
Parents of patients have also set up a buyers' club to purchase a generic version of the Orkambi from Argentina; the first patients had recently returned from Argentina with the CF drug and started taking it.
Labour Party leader Jeremy Corbyn met with one of the families involved in the buyers' club and Just Treatment campaign; he committed a future Labour government to challenge patents of drugs like Orkambi and provide generic versions to patients.
In mid-September, the Scottish Medicines Consortium reached its own access agreement with Vertex for Orkambi and Symkevi, suggesting it was only a matter of time before an agreement could made for patients in England.
Responses to the announcement
NHS Chief executive Simon Stevens said: "The UK has the second highest prevalence of Cystic Fibrosis of any country in the world, so today is an important and long hoped for moment for children and adults living with Cystic Fibrosis.
"That fact also means that any drug company wanting to succeed commercially in this field needs to work constructively with the NHS.
"I'm pleased that Vertex has now agreed a deal that is good for our patients and fair to British taxpayers."
Steve Bates, CEO of the UK BioIndustry Association, said: "We welcome today's announcement that NHS England and Vertex have been able to reach a deal and that this drug will soon be available to patients and their families.
"Developing treatments for small patient populations with rare diseases is difficult and complex and we applaud the efforts of the company, the NHS, the Secretary of State for Health and the thousands of families whose efforts have led us to a deal today."
UK Secretary of State for Health and Social Care Matt Hancock said: "Some wonderful news this morning. We've agreed a deal to provide Orkambi and other lifesaving Cystic Fibrosis drugs on the NHS.
"The deal is great value for money for the NHS, and crucially, will improve thousands of lives. This deal – on the back of several others this summer – shows why we get some of the best value drugs in the world, and is another reason to be so proud of our NHS."
Continuing pressure to ensure access in Wales and Northern Ireland
Just Treatment patient leader and member of the buyers' club Emily Birchall commented: "This is absolutely brilliant news for patients and for all the families who have fought so hard to access Orkambi and other medicines for Cystic Fibrosis over the last four years.
"We're so pleased for every single patient and family, and all those we've worked with to demand a Plan B on Orkambi that would overcome Vertex stalling on a deal.
"It's great news that NHS England and Vertex have finally agreed a price and have made sure that the same offer is available to Northern Ireland and Wales, who are currently without access.
However, four years is an unacceptable wait for people who so desperately need treatment. In this time, hundreds have died and many more have suffered irreversible lung damage and disease progression.
"So while we're celebrating this news today, this last four years is proof again that the system doesn't work – we need to make sure that access to medicine is never again down to the whim of a private company."
Cystic Fibrosis Trust chief executive David Ramsden commented said: "This is a very special day and I want to thank people with Cystic Fibrosis, their families and everyone who has been part of this campaign for their persistence and determination to keep on fighting.
"We know it doesn't end here – we will continue to fight for similar access in Wales and Northern Ireland so that all people with Cystic Fibrosis in the UK are able to benefit from these life-saving drugs.