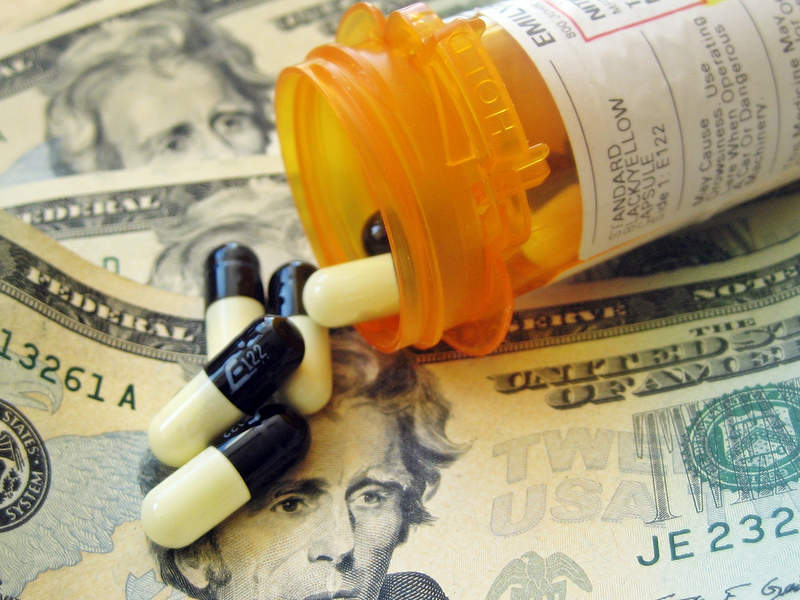 US President Donald Trump outlined a new payment model to lower drug prices in the country.
As part of the new proposal, the price paid by national health insurance programme Medicare for some medicines will be modified based on the price policies of other countries.
Approved by the US Department of Health and Human Services (HHS), the new International Pricing Index (IPI) model is expected to reduce Medicare payments for certain prescription drugs to match the prices observed in other countries. According to a report by HHS, prices in the US are currently 1.8 times higher than countries overseas.
---
Swiss pharmaceutical firm Novartis has signed a $2.1bn deal to purchase the outstanding shares of US-based biopharmaceutical company Endocyte to support its position in the radiopharmaceuticals sector.
Founded in 1996, Endocyte develops targeted therapeutics for cancer treatment. It is engaged in the development of 177Lu-PSMA-617, a potential radioligand therapy in Phase III development for the treatment of metastatic castration-resistant prostate cancer (mCRPC).
The company will be merged with a newly formed Novartis subsidiary once the deal is closed.
---
Rival companies have lined up to create biosimilars of Humira (adalimumab), which is currently marketed by US-based biopharmaceutical company AbbVie.
The European patent for Humira is expected to expire tomorrow, reports Financial Times.
The drug is used to treat a wide range of conditions, including rheumatoid arthritis, psoriasis and Crohn's disease.
With the 15-year patent's expiry, rival pharmaceutical companies intend to secure a position in the nearly $20bn global market.
---
Amgen announced plans to reduce the price of its cholesterol drug Repatha by 60% to $5,850 per year in an effort to improve affordability through lowering patient copays.
The company attributed the price reduction to its participation in the American Heart Association's (AHA) Value in Healthcare Initiative, and support for the Trump Administration's aim to lower drug prices.
Repatha is a human monoclonal antibody (mAb) that is designed to block proprotein convertase subtilisin/kexin type 9 (PCSK9). It is indicated to treat patients with high cholesterol and people at risk of heart attacks and strokes.
---
US President Donald Trump has signed the SUPPORT for Patients and Communities Act, a bipartisan opioid bill that aims to combat a growing substance crisis in the country.
According to a report by the National Institute of Drug Abuse (NIDA), more than 115 people die per day in the US from opioid overdoses. This national crisis is said to pose an economic burden of $78.5bn a year due to prescription opioid misuse.
Trump said in a statement: "The act addresses the opioid crisis that is plaguing our nation by reducing the supply of and access to opioids and by expanding access to prevention, treatment, and recovery services."
---
AstraZeneca announced plans to sell certain prescription medicine rights for Nexium and Vimovo to German pharmaceutical company Grünenthal Group under a $922m deal.
Nexium is a proton pump inhibitor (PPI) indicated to prevent and treat gastric ulcers caused by pain-relieving non-steroidal anti-inflammatory drugs (NSAID) and other gastrointestinal reflux conditions.
Under the deal, Grünenthal will obtain rights to Nexium in 33 European countries.
---
The US Food and Drug Administration (FDA) granted approval of Xofluza (baloxavir marboxil) to Japanese pharmaceutical company Shionogi for the treatment of acute uncomplicated influenza.
Said to be the first new antiviral influenza treatment in nearly 20 years, Xofluza is indicated for patients aged 12 years and above that have had symptoms for less than 48 hours.
Xofluza is a first-in-class oral, single-dose drug designed to inhibit the polymerase acidic endonuclease enzyme required for viral replication.
---
Roche has acquired UK-based immuno-oncology company Tusk Therapeutics in a deal valued at up to €655m.
As per the terms of the agreement, Roche will make an upfront payment of €70m to Tusk Therapeutics, followed by contingent payments of up to €585m based on some predetermined milestones.
Tusk Therapeutics' pipeline consists of an anti-CD25 antibody programme designed to reduce regulatory T-cells (Tregs), which suppress immune responses, even those against cancer cells.
---
Researchers have found that some European countries take more than twice as long as others to reach health technology assessment (HTA) decisions regarding reimbursing cancer drugs following European Medicines Agency (EMA) approval.
The team analysed the new cancer drugs approved for solid tumours by the EMA between January 2007 and December 2017, which totalled 47 drugs for 77 indications. They then tracked the length of time from approval to HTA decisions in England, France, Germany and Scotland.
They found that the median time from approval to reimbursement was two to three times longer in England and Scotland, compared with Germany and France.
---
A Chinese drug watchdog has imposed a fine and asset seizure worth CNY9.1bn ($1.3bn) on Changsheng Bio-Technology following two major vaccine scandals.
This amount includes a confiscation of the company's CNY1.89bn revenue from vaccine sales.
The authority also imposed a ban on 14 of Changsheng Bio-Technology's executives from working in the pharmaceutical industry, Xinhua News Agency reported.