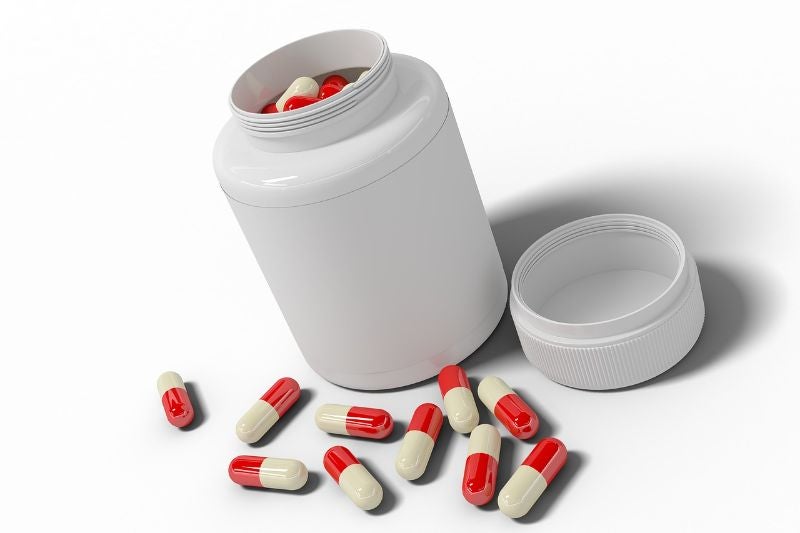 Belgian biopharmaceutical firm UCB signed a merger agreement to acquire US-based Ra Pharmaceuticals for $48 per share, totalling $2.1bn in cash.
Founded in 2008, Ra Pharma uses its peptide chemistry platform to create treatments for diseases driven by abnormal activation of the complement system, which plays a pivotal role in the innate immune system.
The company is developing a peptide inhibitor of complement component 5 (C5) zilucoplan for the treatment of generalised myasthenia gravis (gMG). The drug is currently in Phase III development.
---
Novartis allied with Microsoft to leverage the latter's artificial intelligence (AI) technology for the discovery, development and commercialisation of medicines.
Under the multi-year collaboration, Novartis established an AI innovation lab, where the pharmaceutical company's datasets will be combined with Microsoft's AI solutions to generate AI models and applications that can aid researchers.
The lab will also use AI for generative chemistry, as well as image segmentation and analysis to enable personalised treatments and at-scale optimisation of cell and gene therapies.
---
Swedish Orphan Biovitrum AB (Sobi) agreed to acquire US-based Dova Pharmaceuticals in a transaction valued up to $915m.
Dova Pharmaceuticals was established in 2016 to commercialise Doptelet, a second-generation small-molecule thrombopoietin receptor (TPO) agonist indicated to treat thrombocytopenia by increasing platelet count.
Under the deal, Sobi will begin a tender offer to purchase all outstanding shares of Dova for $27.50 per share in cash, as well as the right to an additional $1.50 upon approval of Doptelet for use in chemotherapy-induced thrombocytopenia by the US Food and Drug Administration (FDA).
---
French pharmaceutical giant Sanofi opened a digital manufacturing facility at Framingham in Massachusetts, the US for continuous production of biologics.
The facility uses intensified technology to link the production process with research and development. The company expects the approach to improve the commercialisation of drugs.
Sanofi notes that the facility will boost its strategy to focus on biologics, supporting the transformation of its R&D pipeline.
---
Alexion Pharmaceuticals agreed to acquire Achillion Pharmaceuticals for an upfront payment of around $930m, or $6.30 per share.
Achillion Pharmaceuticals develops Factor D inhibitor therapies for complement alternative pathway-mediated rare diseases, including paroxysmal nocturnal hemoglobinuria (PNH) and C3 glomerulopathy (C3G).
Currently, the company is working on two clinical-stage small molecule products, danicopan (ACH-4471) and ACH-5228.
---
A jury at Philadelphia Court of Common Pleas ordered Johnson & Johnson (J&J) subsidiary Janssen Pharmaceuticals to pay $8bn in punitive damages over its marketing of Risperdal, an anti-psychotic drug.
The verdict was in favour of Nicholas Murray, who claimed that the company downplayed risks associated with the drug, which could cause female-like breast growth in men.
Risperdal is indicated to treat psychotic conditions such as schizophrenia.
---
Amgen announced plans to phase out the high price version of its cholesterol drug Repatha next year and will continue to supply the 60% lower list price option.
Repatha is a human monoclonal antibody designed to block proprotein convertase subtilisin/kexin type 9 (PCSK9).
In October last year, the company reduced Repatha's price by 60% to $5,850 per year in a bid to lower out-of-pocket costs and improve affordability for patients.
---
Danish biotechnology firm Bavarian Nordic signed an agreement to buy two commercial travel vaccines, Rabipur / RabAvert and Encepur, from GlaxoSmithKline (GSK) for an upfront payment of around €301m ($336m).
The agreement covers manufacturing and worldwide rights to the vaccines but does not include the transfer of employees or manufacturing facilities.
Rabipur is indicated to prevent rabies in persons bitten by suspect animals and non-immune individuals at risk of the disease, while Encepur is for active immunisation against tick-borne encephalitis.
---
Japanese pharmaceutical company Daiichi Sankyo acquired two anti-hypertensive drugs and one antiemetic medication from Astellas Pharma under an asset purchase agreement.
The products comprise Nicardipine (Perdipine) and Barnidipine (Oldeca), both anti-hypertensives, along with antiemetic Ramosetron (Nasea).
As part of the deal, Astellas Pharma local subsidiaries in Korea, Thailand, the Philippines, Indonesia, China and Taiwan, will transfer the products to Daiichi Sankyo for payment of JPY9.6bn ($88.44m).
---
French firm Ipsen partnered with US-based Blueprint Medicines to develop and commercialise a fibrodysplasia ossificans progressiva (FOP) drug candidate, BLU-782.
Ipsen's subsidiary Clementia Pharmaceuticals signed the exclusive, worldwide licence agreement.
BLU-782 is an investigational, oral, highly selective inhibitor of mutant ALK2 gene, the underlying cause of FOP.