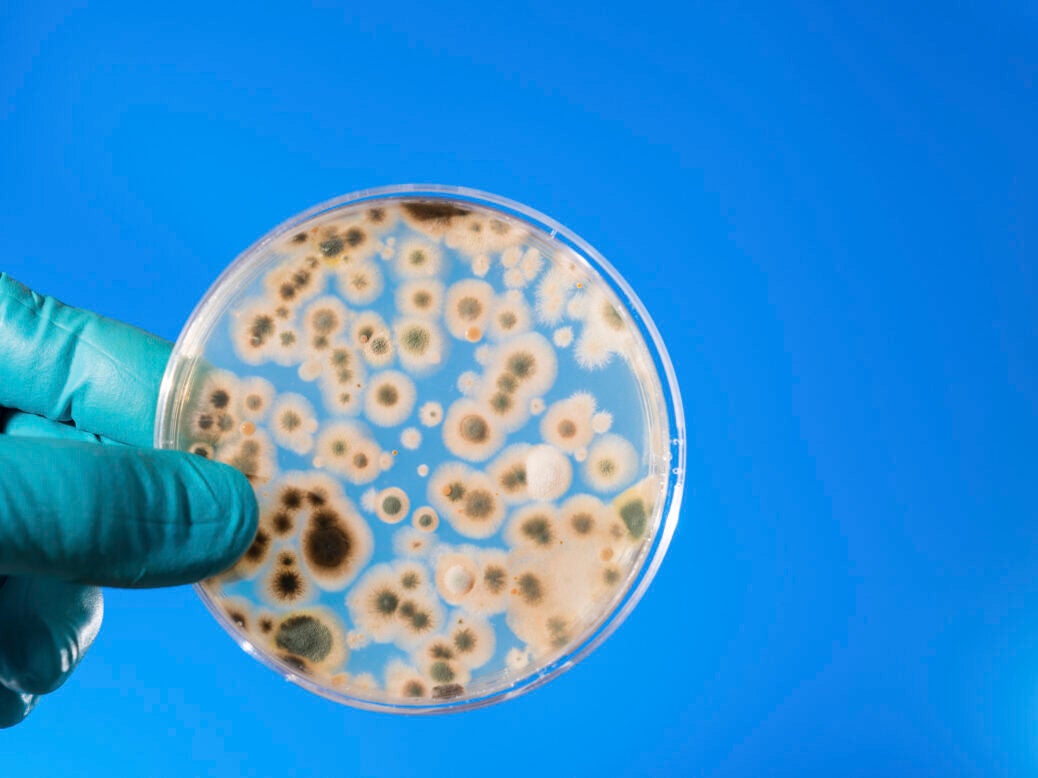 The Covid-19 pandemic has taught the world that viruses evolve and mutate to evade the immune system with dangerous consequences. Almost a year into the pandemic, emerging Covid-19 variants have caused epidemic spikes, which forced many countries back into lockdown and created consternation that vaccines may no longer be an effective pandemic exit strategy.
However, viruses are not the only pathogens to evolve and change. Bacteria also mutate over time in response to the use of antibiotics, rendering these life-saving drugs less effective. This situation would jeopardise the safety of surgery and cancer treatment, as well as transform treatable conditions, like pneumonia, back into death sentences.
Antimicrobial resistance (AMR) is responsible for at least 700,000 deaths every year. However, if left unchecked, this is likely to rise to 10 million annually by 2050, according to a 2016 report led by Jim O'Neill for the UK Government. This means AMR will have eclipsed the 2.4 million people who have died from Covid-19 in the past year and the 8.2 million people who die of cancer annually. For this reason, AMR is often referred to as the silent pandemic.
Misuse and overuse of antibiotics, particularly in animals, are primarily to blame for the spread of drug-resistant bacteria. Petrochemical and manufacturing company Ineos has partnered with the University of Oxford to open a new institute to tackle this challenge of AMR.
Supported by a £100m donation from Ineos and located on the University campus, the new Ineos Oxford Institute (IOI) and its team of 50 researchers will focus on developing new antibiotic drugs specifically for animals, as well as exploring new drugs for humans. The IOI will also work with other leaders in the field of AMR to spread awareness about the threat to human health and the efficacy of antibiotic treatments.
Orthopaedic surgeon David Sweetnam at London's Schoen Clinic has been chosen as  . Sweetnam discusses the aims of the IOI in both the short and the long-term and why a collaborative approach is essential to tackling the silent pandemic of AMR.
Allie Nawrat: How did the IOI come about and what is your role in the project?
David Sweetnam: I have worked with Ineos in a limited capacity to advise them on their sports portfolio as I am a trauma and orthopaedic surgeon. [Through that work], I got to know Jim Ratcliffe [Chairman of Ineos] and he mentioned that AMR was a real worry of his. He said why don't you come and give a talk about resistance [to the board]. So I did [in the latter part of last year]; it went very well and Jim said put together [a plan of] what you think would make a real difference in this sphere.
I then got together with a group of experts, including Professor Tim Walsh and Professor Chris Schofield. At the time Tim was a microbiologist at Cardiff but on his way to Oxford. Chris Schofield is a highly regarded organic chemist with an interest in AMR. We put together a sketch of a business plan; we presented over two main meetings what we wanted to do, how we wanted to do it and where it would be. The rest is history as they said great, let's do this.
Then we discussed with Oxford in some detail. They were very supportive; we are falling under their structure and they're helping us in terms of the infrastructure of running an institution. There will be a lot of collaboration with institutions and medical departments that exist already in Oxford.
We signed the deal in terms of the gift from Ineos in December. We then launched the IOI in mid-January with a five-year short-term focus, but with a 15-year-plus idea of making this really work.
AN: How does the IOI improve on previous attempts to tackle the issue of AMR?
DS: The pharmaceutical model [for antibiotics] didn't carry on working after the glory days of the 1940s, 50s and 60s. There haven't been new, meaningful antibiotics in the gram-negative space since the 1980s. The antibiotic catalogue is not what makes pharmaceutical companies money. So, who is now doing the basic research as the pharma industry tends to pick things up at a later stage?
The bit that is different [about the IOI] is [we want to] actually do the science. We are doing basic research on a molecular level with very well-funded and large numbers of postdoctoral scientists and PhDs from all over the world. [We want to] bring in a new generation of people to understand the techniques that have been lost.
We want to bring together the trinity of industry, science and government, and recreate the collaborative relationship that existed in the 1940s when penicillin was rolled out. We are going to be working very closely with the know-how and project management [expertise] of Ineos and industry. We have industry, we have science, now we need to really work with the government to see how we can best cooperate.
AN: What are the main aims of the IOI?
DS: There has been a lot of talking going on for many years in this sphere. These are well-intentioned conversations, but that is not going to solve the problem. It is time for action; now there is a need to start producing novel molecules and compounds to act as alternatives.
[As well as] creating novel antibiotics for animals and gram-negative drugs for humans, another strand of what we do is communication. The public will finally [realise] the only reason why the cavalry rode to the rescue [in the Covid-19 pandemic] is because there have been two decades of groundwork. This was absolutely necessary for us to be sitting with 16.5 million people vaccinated [in the UK].
When AMR finally hits home, there will not be time to come up with the solution. We may find ourselves returning to a pre-antibiotic era where a simple cut will kill you and pneumonia and urinary tract infections will be fatal. There will be no meaningful surgery or cancer treatment.
It is an issue that the public needs to be aware of and change its behaviour in relation to the overuse and misuse of antibiotics. We have the upper hand against bacteria right now, but that is just a generation's worth of superiority. We are about to squander that and that is a worry.
AN: Why will the IOI focus on developing new drugs for animals in the short-term? What will be the focus of the institute in the longer term?
DS: In the first five years we are concentrating on the animal side of things. Around 70 to 80% of all antibiotics by weight in the world are used in agriculture and aquaculture. If we're stuffing human antibiotics into agriculture and wondering why we are getting resistance, we are just being a little bit naïve.
Developing new antibiotics for animals is the main way, in the short-term, we can try to slow down the steady march of resistance. We work on the principle if we can find a meaningful alternative to the current use of human antibiotics, that will buy us a little bit of time, give us breathing space and also increase public awareness.
But the money will run out; $100m is seed capital. We need to get alternative funding sources. The only way we are going to do that is if we can impress people, show them that we are capable and serious.
Oxford and Ineos will help us with that. Ineos has given us this head start and security of tenure. Now we really have to run with it and continue to develop relationships with brilliant scientists.
AN: To what extent has the Covid-19 pandemic refocused attention on global health challenges, including AMR?
DS: A silver lining to the Covid-19 cloud is that it's taught people that we don't always have a ready-made solution. There is awareness that the solutions for these various public health issues are not on the shelf and that if we don't have the foundations, there will be a huge price to pay.
AMR is a silent pandemic. The idea of having a world without antibiotics is unthinkable. If we don't do any work, one thing is for sure: bacteria will evolve and that will make our entire antibiotic stock irrelevant. Our job is to stop the unthinkable from becoming inevitable.