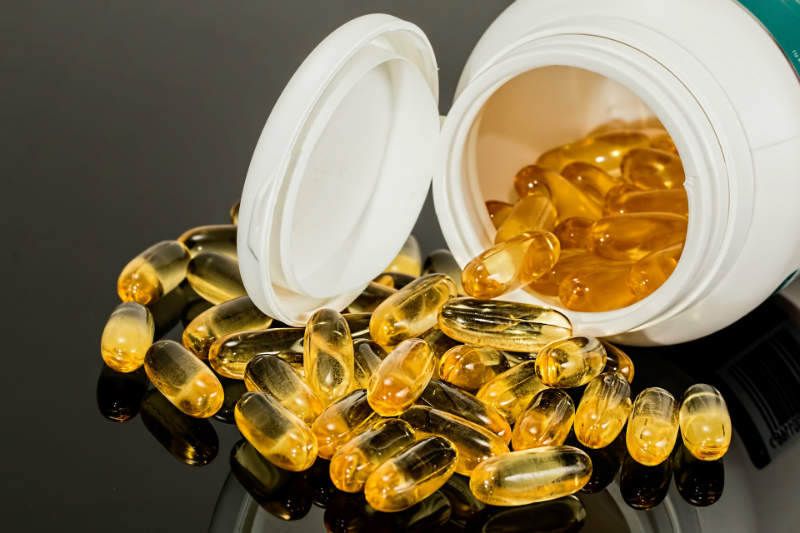 The age of personalised medicine – once discussed in purely hypothetical terms – is now very much upon us. With research advancing fast, cell and gene therapies are a therapeutic reality for some patients, and their numbers are climbing.
In the year up to July 2018, three new gene therapy products were approved by the US Food and Drug Administration (FDA). One study, by MIT, predicted that there will be 40 such products by the end of 2022. The FDA has also received more than 500 active investigational new drug applications involving gene therapies, with more than 100 in 2017 alone.
The promise is clear. Rather than playing a therapeutic guessing game – with no way of knowing for sure which patients will respond to which treatments – doctors will be able to prescribe the treatments that match the patient's individual pathology.
A good example is autologous CAR-T treatments, in which the patient receives an infusion of their own genetically engineered immune cells. Touted as the next big thing in oncology, these therapies hold great promise for otherwise untreatable forms of cancer.
Of course, it is the clinical opportunities that are attracting the most attention. However, the movement towards personalised medicine has many other dimensions. It will also spell change for pricing structures, regulatory approaches, and manufacturing paradigms, meaning pharma companies will need to re-evaluate their ways of doing business.
How manufacturing needs to change
From a manufacturing and supply chain standpoint, personalised medicine brings some sizeable challenges – not least the need to move from large batch production to small runs of complex medicines. This applies whether you're dealing with precision medicine (which may involve multiple treatment variants) or autologous treatments (which have a patient population of one).
"With precision medicines, it's a much more complex model with more products."
"With precision medicines, it's a much more complex model with more products, and with a lot size of one it's a complete shift away from large batch production," says Chris Striffler, supply chain services leader at Clarkston Consulting. "It's almost like what companies do in their clinical trial stage, when they have short runs of lab-based manufacturing."
This has important ramifications for business models. Traditionally, the pharma supply chain has relied on a 'push' model, in which demand is forecast ahead of time, and the inventory 'pushed' out via wholesalers. Personalised medicine requires a much more patient-centric approach.
"With an autologous CAR-T treatment, you don't even start your production till you have a patient, so it's a huge shift into a make-to-order environment," says Striffler. "Even in the precision medicine space, where you may be manufacturing stock, the introduction of partner diagnostics comes into play."
In this case, rather than sending your stock to a wholesaler – who in turn 'pushes' it onto physicians and pharmacies – you're receiving diagnostic information for a particular patient and then shipping out the applicable treatment.
"The clinics, hospitals and physicians' offices are now a much more critical part of the supply chain," says Striffler. "I think the role of wholesalers has completely changed in this model, as well as the role of contract manufacturers who have traditionally been focused on economies of scale."
Another big issue is tech transfer – specifically how manufacturers can expand their footprint and scale up production. If, for example, they want to work with a CMO, they need to find ways to replicate what can be an elaborate manufacturing process.
"The complexity is so much higher, not just with the science and the manufacturing but also with the supply chain model," says Striffler. "You have to replicate that same complexity every time you want to expand."
How industry is tackling the problem
So, what are manufacturers actually doing to overcome these challenges? According to Striffler – whose clients include pharma, biotech and medical devices companies – there are a few main trends underway.
"The struggle is how you integrate new technologies into your business model."
"The first one is that manufacturers are looking to other industries," he says. "At Clarkston Consulting we do a lot of work with consumer product companies, where personalisation has been a thing for a while. There are lessons that pharma manufacturers can take from companies producing personalised t-shirts."
On top of this, we are seeing the emergence of partnerships between pharma companies and other stakeholders. This might mean working with academic institutions or large hospital organisations, and it might mean educating physicians about how to administer the treatment.
This educative function works both ways. Unlike pharma companies, hospitals are already very clued up on how to deal with patient data and the associated privacy laws – which means they're well equipped to help.
"That's something that's new for some of these manufacturers, but it's something hospitals have been dealing with for years," says Striffler. "Being able to take learnings from there is something that's coming out of these partnerships."
Of course, some pharma companies are better than others at addressing these challenges. Striffler thinks that, in many cases, small startups have the edge over larger organisations, if only because they can build their business model from the ground up.
"For these types of clients, the big challenge is timing and what the roadmap will look like from a technology point of view," he says. "For Big Pharma, the struggle is how you integrate new technologies into your business model – do you start a separate organisation within your company or leverage what you already have? Maybe you can take advantage of your existing transportation and logistics networks but without trying to force-fit these new therapies into an existing business model."
Future trends for individualised therapies
These challenges will only become more pressing in the years ahead, as personalised therapies become more prevalent. Striffler expects that, ten years from now, manufacturing paradigms will look very different.
"Why don't we work to have self-contained manufacturing suites or apparatus and get closer to the patient?"
In particular, he thinks we'll see a movement away from centralised production, and towards manufacturing on site.
"Instead of having to deal with the logistics of shipping products across the country and starting manufacturing within 48 hours, why don't we work to have self-contained manufacturing suites or apparatus and get closer to the patient?" he says. "The extreme of that is doing a bedside treatment, which I think could happen in the next ten years."
He thinks this trend will be spurred in part by machine learning and artificial intelligence applications, which could result in a 'self-learning supply chain'. In this case, previous data would be fed into an algorithm and the process would be refined, improving the manufacturing and distribution of the product.
"The other thing that's worth mentioning going forward is the skill set required to run these personalised medicine companies," he says. "Just to talk about the supply chain, you're dealing with more supply chain analysts who need to understand artificial intelligence. It's a different skill set from needing to make sure shipments get from A to B."
While many pharma companies are still reliant on high volume production, the time to consider these issues is now. As we move away from a one-size-fits-all approach to medicine, traditional manufacturing models will not suffice, and new strategies will become imperative.
"We're at the early stages with a lot of these challenges," says Striffler. "Not many clients are good at it yet but a lot are working towards it."