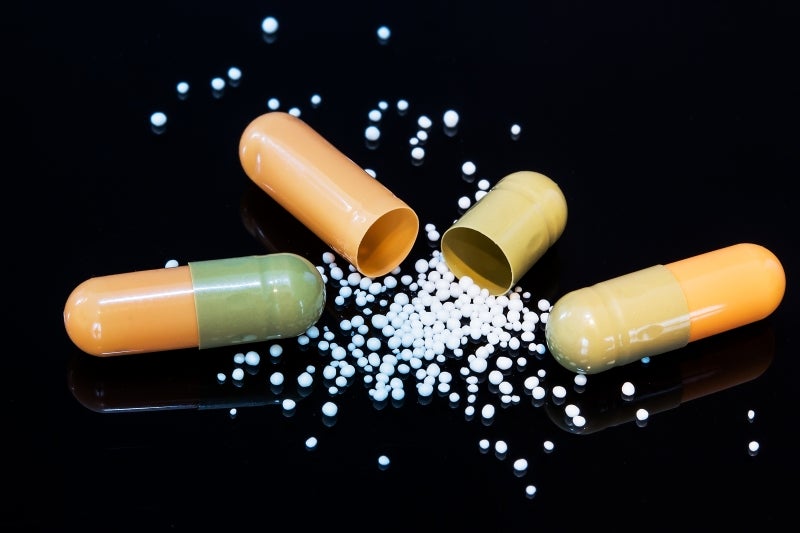 Abi Millar: You co-founded Pharmaoffer, an online marketplace for pharmaceutical raw materials. How did the idea for the company come about?
Ammar Badwy: I started out in this industry ten years ago, at the age of 20, and I was working for a Dutch firm that traded in pharmaceutical ingredients. I was quite surprised at how things worked – they were buying in bulk all over the world, repacking the ingredients in smaller quantities and sending them on to Dutch pharmacies and hospitals. And while they were buying the ingredients, they were totally dependent on their own network.
Sometimes, a customer would ask us, 'hey, do you provide that product?' And we would check our network and say, 'oh no unfortunately we're not able to sell it'. That was a strange thing because we weren't saying the ingredient wasn't available – it just meant we couldn't find it.
That was the moment I saw we could do it differently if we used digital tools. If you think about a plane ticket for example, with just a few clicks you are able to have an entire overview of what airlines are available and what the prices are. It just makes life easier. I wanted to give the pharmaceutical industry the same benefits I had as a consumer.
AM: Pharmaoffer connects producers of medicines with raw material suppliers, cutting out the middleman. Can you provide some background to how it works?
AB: Currently, the industry is dependent on a lot of traders, agents, exporters, importers and resellers. For example, when a Dutch firm is using ingredients from an Indian producer, it often happens that there are four or five traders in between.
Pharmaoffer is a user-friendly website that allows you to search for a product and then see a complete overview of all the available manufacturers worldwide. We show their qualifications, like are they GMP approved or FDA approved, because that's quite important for our buyers.
We also provide the opportunity for traders to offer their products, so long as they have added value. If they only connect buyers to suppliers, that's not enough, but if they also do some additional analysis or repacking, that's great and they can offer their products on our platform.
What's also important to mention is that we are connected with different governmental agencies' databases, and that's how we provide information. Suppliers are able to upload documents on their accounts showing their quality certifications, and buyers can download these documents following approval from the supplier.
AM: Why is this service so necessary? What are some of the issues pharma buyers face at present when trying to source raw materials?
AB: People are dependent on their medicines. Sometimes when a producer of a medicine needs to find a new raw material supplier, there can be difficulties, which can lead them to stop production. We see it often, and it's sad when we know there is a raw material supplier available but maybe on the other side of the world. We believe that's a missed opportunity.
AM: Why do you think the pharma industry is lagging so far behind other industries when it comes to digitisation?
AB: The pharmaceutical industry is one of the most strictly controlled industries, and that's a good thing because everyone wants to have safe medicines. But it also makes the industry very conservative. We believe that this industry should take digitisation a bit more seriously, especially now that millennials are holding more senior positions. They need to realise you can do digitisation in a safe way.
AM: Pharmaoffer aims to work a bit like Airbnb or Amazon. How will it disrupt current supply chain practices and what are the advantages to buyers and suppliers?
AB: A few years ago, when you wanted to rent a house on the other side of the world you needed to contact an agency before getting in contact with the right people, and now with Airbnb you're able to do it by yourself. This is the same thing as we're doing at Pharmaoffer.
It has some benefits for the buyers in that they have a larger network of suppliers – in fact, they have all available suppliers. It speeds up the sourcing process and the buying process, and they can buy for lower prices.
For suppliers, they can sell their products worldwide. Manufacturers of raw materials really want to offer their products for a fair price, but at present they don't know what conditions they're sold under. Here, they can display themselves for free on our platform, with all their qualifications.
We also offer a safe transaction. When a buyer is buying raw materials, they have to pay in advance, and as soon as the supplier has delivered the product we pay the supplier. So the supplier is 100% sure that he will receive his money and the buyer is 100% sure that he will receive his product.
Our service is free to buyers, and it's also free for suppliers to offer products and receive enquiries. As soon as a supplier accepts an order, we pay them for the order minus our 3% service fee. We want to be totally transparent about our business model.
AM: How are things going so far? What has Pharmaoffer achieved since it started out and what are your goals for the short and long-term?
AB: We're actually quite surprised about the number of buyers that are using our platform already. We expected it would take a bit longer before they found us, but we are now dealing with several hundred enquiries each month and that's growing about 20% each month.
Our goal is to get the suppliers more active on our platform. We want them to respond to all enquiries within five minutes, because then it'll be working perfectly. Our goal is that all pharmaceutical companies worldwide should have easy access to all pharmaceutical raw materials.