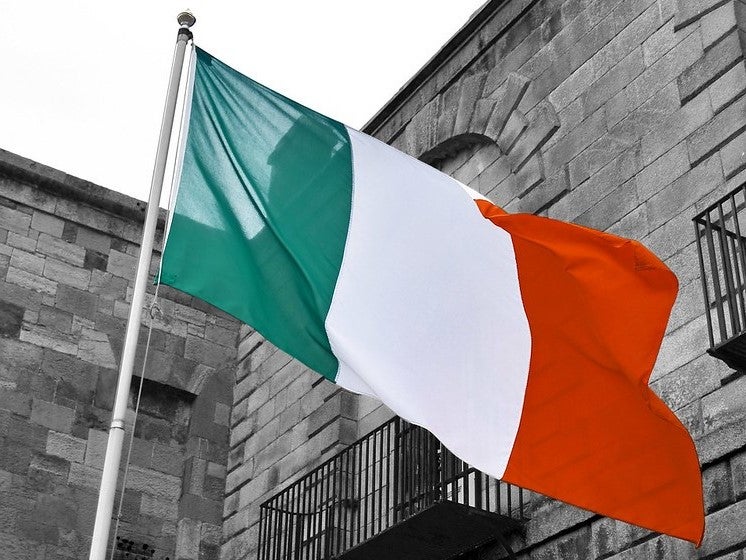 Pfizer began constructing its Ringaskiddy facility in County Cork, Ireland, in 1998 to support an expected surge in demand for its newly approved erectile dysfunction drug, Viagra.
Today, this site manufactures the majority of the world's Viagra, around 45 tonnes in 2018 according to Irish Central, causing rumours that 'Viagra is in the Air' with men deliberately gathering down-wind from the factory to get free access to the drug's fumes. Some also argue these fumes have caused a huge baby boom in the village since the late 1990s.
Pfizer was quick to stress in an interview with The Times that this is simply an "amusing myth" but this example is emblematic of the hugely important role Ireland plays in the global pharmaceutical sector. In fact, only 60 years after the first international pharma company arrived in Ireland, all of the world's top ten pharmaceutical companies now have facilities in the country, primarily in the manufacturing field.
This has diversified the Irish economy from its agricultural and textile-focused roots and made life sciences a cornerstone of Ireland's private sector. The country has attracted €1bn per year in capital investment into its pharma manufacturing sector; only Switzerland has higher capital investment across Europe, according to IDA Ireland head of life sciences Tommy Fanning. BioPharmaChem Ireland (BCPI) director Matt Moran notes that pharma exports account for half of all exported goods from Ireland and 25% of the national GDP.
Investment into Ireland's pharma sector shows no signs of slowing down; existing companies are building more plants in the country, and new companies are seeking to gain traction on the Emerald Isle, for example China's WuXi Biologics, which plans to build a new vaccine manufacturing plant in Dundalk, County Louth.
Charting progress to Ireland's dominance of manufacturing
The growth of Ireland's role in the pharma industry was facilitated by the opening up of the Irish economy to global markets in the late 1950s to bring Ireland out of a period of economic stagnation and encourage the kind of growth seen in other European countries in that decade.
This involved government spending and initiatives focused on what Moran calls the "knowledge-based sector", of which the pharma sector is a key example of.
For instance, the country introduced a low corporate tax rate and investment in upskilling the work force for complex industries, such as pharma manufacturing. These are two of three reasons why PwC views Ireland as attractive to foreign pharma companies.
Fanning explains that early on "we invested significantly into our educational institutions to make sure the right scientific, mathematical and engineering skills were available. There is still this emphasis on STEM today." The skills that have primarily been honed in Irish educational institutions are in manufacturing and this infrastructure is why Fanning describes drug development as Ireland's "sweet spot".
Although the low corporate tax rate, in particular, initially attracted pharma companies to the country, Moran explains: "Ireland soon proved itself to be a reliable location for the manufacture of biopharma products. The country soon developed a reputation as being a location…with very high standards of regulatory compliance – which has seen only one warning letter issueds by the FDA [US Food and Drug Administration] in the last 25 years."
Fanning explains the importance of the country's reputation for regulatory compliance. "Everyone in Ireland is in one cluster and wears the green jersey," he says. "So if an FDA letter arrives at a plant in Ireland that is not just a black mark for that site and the company, but a black mark for Ireland [as a whole]." He adds that "our regulator the HRPA [Health Products Regulatory Authority] has been very strong with working with industry [to ensure] we are best in-class when it comes to the regulatory environment."
This regulatory compliance record is PwC's third explanation for Ireland's success in pharma. Fanning agrees that these three components – low corporate tax, skilled workers and strong regulation – are essential to Ireland's success to date, saying: "The 12.5% tax on profits helps provide certainty [for companies]. But it only [attracts international investment] because the other factors – the regulatory environment and skill infrastructure – were here in the first place, so that companies can make a profit."
Moving Ireland's capabilities towards biotech
Initially, in the 1960s, Ireland's manufacturing capabilities focused on small molecules, however, there has been a flattening demand for small molecules products, as noted by BCPI's 2019 Sector Overview.
Ireland is particularly good at "adapting to changing manufacturing profiles driven by changing product profiles," argues PwC Ireland partner Jean Delaney. In the last decade, there has been a move towards biotechnology and the manufacturing of more complex biologics.
The country's general reputation in biologics manufacturing is proven by Merck recently announcing it will manufacture its blockbuster cancer drug Keytruda at a new state-of-the-art manufacturing plant in Ireland. This was picked out as an example of Ireland's biotech momentum by both Fanning and BCPI's 2019 Sector Overview report.
This has been supported by initiatives such as the National Institute for Bioprocessing, Research and Training (NIBRT), created as a result of lobbying by industry bodies.
NIBRT is "a flight simulator for how you would run a biologics factory", explains Fanning, and the programme helps to helps to upskill companies' employees in the manufacturing of biologics.
Fanning argues NIBRT has been crucial to Ireland winning manufacturing projects, adding the programme's quality and reputation is proven by some companies, such as Amgen and AbbVie, sending employees based in the US to be trained at NIBRT as there isn't an equivalent on that side of the Atlantic.
Adapting manufacturing to the future of medicine
Ireland wants to capitalise upon its success and further prove its adaptability to new forms of pharma manufacturing by embracing cell and gene therapy.
Although Moran notes in the BCPI's 2019-2023 Strategy that embracing cell and gene therapy will pose a real test, there is optimism that Ireland is up to the challenge.
"We're working very closely with companies to make sure Ireland will be a centre for cell and gene therapy manufacturing going forward," says Fanning.
Delaney demonstrates this move towards personalised medicine manufacturing with the example of Takeda, which is opening a new facility in Grange Castle to manufacture and package cell therapy products.
This will be supported by NIBRT moving towards providing training in cell and gene therapy. BCPI has called upon the Irish Government to utilise the Disruptive Technologies Fund to invest further in training for this emerging frontier of personalised medicines.
Linked to this, BCPI believes digitisation of manufacturing will be central to Ireland's future. In its 2019 Sector Overview, it points to NIBRT's leadership of the Factory 4.0 space to act as a test bed for how digital technology can be applied to drug manufacturing.
This would build upon existing initiatives by big pharma – Fanning gives the example of Novartis – to also carry out global services operations based around digital, data and IT in Ireland, leveraging the island's strength in both technology and pharma. Delaney agrees that Ireland must continue to make itself relevant in a digital technology context.
Optimism about Brexit's impact on the sector
Although Brexit has brought uncertainty to the pharma sector globally, as it has for all other industries, Delaney argues there are some positives for Ireland's life sciences sector from the UK's imminent exit from the EU.
She says that "we have definitely seen activity come [to Ireland] that would not otherwise have", particularly in terms of regulatory affairs and compliance. Fanning and Moran also mention the predicted strengthening of Ireland's regulatory functions following Brexit.
However, Delaney is keen to emphasise this situation is only happening because Ireland has worked hard to develop its "expertise in regulatory affairs [over the past decade]…making it a natural home" for companies who need to have marketing authorisation and quality assurance activities within the EU, meaning London is no longer an option.
Fanning concludes: "Brexit is a real problem for Ireland, but it has actually been good for biopharma here."