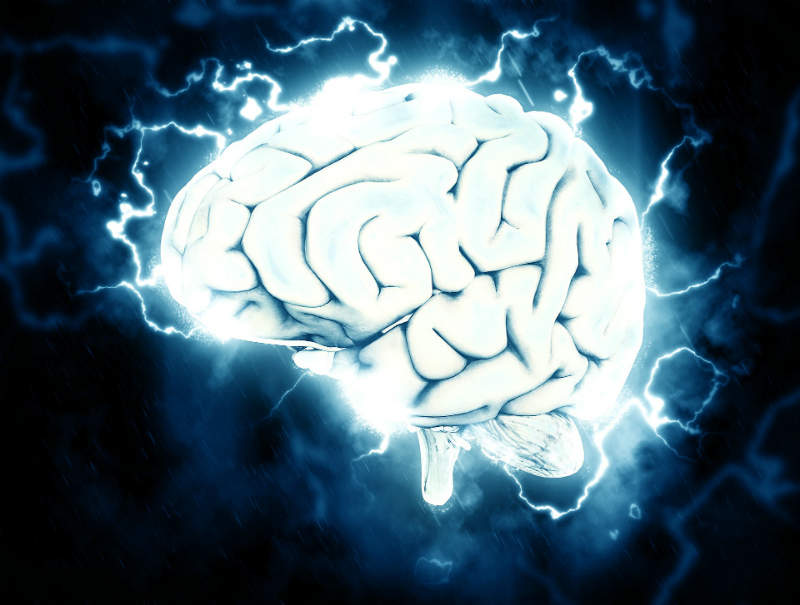 Migraine is the third most common health issue in the world (behind dental cavities and tension headaches), according to research collated by the Migraine Trust. With an estimated global prevalence of 14.7%, the condition affects around one in seven people. In the UK alone, absenteeism from migraine costs the economy £2.25bn per year, calculated on the basis of 25 million lost days.
With so many affected worldwide, it is no surprise that global sales of migraine medications are expected to grow to $8.7bn by 2026, at a compound annual growth rate of 10.3% according to GlobalData. The US will likely continue to dominate with a 77% share of total sales by 2026, followed by Germany (5.6%) and Italy (5.2%).
Acute and preventative migraine treatments – a market overview
Migraine treatment falls into two categories: acute and preventative. Acute treatment aims to stop specific one-off migraines, while preventative treatments are long-term therapies aimed at reducing the frequency and severity of attacks.
"In the UK alone, absenteeism from migraine costs the economy £2.25bn per year, calculated on the basis of 25 million lost days."
Rahael Maladwala, a healthcare analyst at GlobalData offers an overview of common migraine medications: "For acute treatment the major drugs are triptans, all of which are now off patent, but sumatriptan (GSK), rizatriptan (Merck) and eletriptan (Pfizer) seem to be the mostly commonly prescribed."
Earlier this year, Amgen successfully trialled erenumab, a breakthrough preventative treatment set to transform how migraine is managed. The drug will be rolled out in collaboration with Novartis, building on a global neuroscience collaboration in Alzheimer's disease and migraine established in 2015 between the two companies.
Eli Lilly has also launched emgality (galcanezumab), a preventative self-administered calcitonin gene-related peptide (CGRP) injection currently awaiting approval by the US Food and Drugs Administration (FDA).
"Until Amgen launched erenumab, preventative treatment did not have any migraine-specific treatments," explains Maladwala. "It was only drugs repurposed from other indications. The most commonly prescribed classes were neurotoxins (botox), anti-depressants, antiepileptics and beta blockers. These had problems with safety, efficacy and tolerability, which meant a large section of the migraine patient population was not adequately treated."
Allergan's award-winning chronic migraine epidemiology study (CaMEO) will also inform how migraine medication is managed.
"Allergan's CaMEO study is the type of research needed to boost the education of physicians," says Maladwala. "By identifying subgroups of patients, they can see if these groups respond to specific medications better than others. They can then prescribe these therapies first, making the treatment algorithm more efficient."
Challenges in diagnosis and drug development
There are unmet environmental and clinical needs in the migraine market, which make drug development and patient management difficult. A lack of knowledge still persists with regard to accurate diagnosis, which can lead to the wrong drugs being prescribed.
"Until Amgen launched erenumab, preventative treatment did not have any migraine-specific treatments."
Research collated by the Migraine Trust suggests that migraine remains undiagnosed and undertreated in at least 50% of patients, and less than 50% of migraine sufferers consult a physician. Moreover, 'headache education' is not on the curriculum for approximately 75% of the undergraduate medical schools in England.
"Also, each drug has its weak points," continues Maladwala. "Preventative treatments have poor efficacy, safety and tolerability; acute treatments (triptans) are relatively clean, but they cannot be used for those with cardiovascular problems, and they are still not effective in some patients."
Drug development has been difficult because the underlying cause of migraine is not fully understood.
"The CGRP pathway looks promising though," says Maladwala. "The plus-point of migraine development is its high prevalence, which means that even with a low diagnosis rate, recruitment for clinical trial is relatively easy."
Products in the pipeline
The CGRP monoclonal antibodies (mAb) class is generating a lot of interest in the migraine market.
"Every key opinion leader (KOL) interviewed for the GlobalData PharmaPoint Migraine Report was extremely optimistic about these," continues Maladwala. "All four – Amgen/Novartis' erenumab, Eli Lilly's galcanezumab, Teva's fremanezumab, and Alder's eptinezumab – have posted similar safety and efficacy data."
"The mAb's will show the best current treatment for migraine is blocking CGRP and the gepants will be a cheaper, less invasive way of doing this."
The drugs were shown to reduce migraine days considerably and as all of these are migraine-specific preventative treatments, they address a significant gap in the market.
Outside of mAB developments, Eli Lilly is also making headway with lasmiditan, which is a neurally acting anti-migraine agent from the ditan class.
"This is an acute treatment, which has a similar efficacy to triptans," explains Maladwala. "However, it has no contraindications, which make it more attractive. Further down the line, Allergan have two gepants (ubrogepant and atogepant), which are orally administered drugs targeting the CGRP pathway."
Key opinion leaders are optimistic about these drugs as they act similarly to the monoclonal antibodies, but the route of administration is less invasive. Although there have been safety concerns about the class after the failure of Merck's investigational migraine drug, telcagepant.
Migraine and market growth
As the four CGRP mAb's have very similar efficacy and safety profiles, market share is likely to be decided by other factors, including route of administration, frequency of dosing, price and market entry position.
"Amgen/Novartis' erenumab is the first to market and is the only fully human mAb," says Maladwala. "Eli Lilly will be first to market in Japan, and Teva's fremanezumab and Alder's eptinezumab are dosed quarterly instead of monthly."
The main challenge though will be pricing. Amgen/Novartis, as first to market, was able to set the industry standard for the new preventative medications. "They set a lower than expected price at $6,900 when the estimated cost was thought to fall somewhere around $8000 – $9000," comments Maladwala. "This was well-received by payers."
Future research and development
As gepants are small-molecule drugs, they are likely to cost less to produce, resulting in a cheaper market price.
"It's very much a case of 'right place, right time' for the gepants," says Maladwala. "The mAb's will show the best current treatment for migraine is blocking CGRP and the gepants will be a cheaper, less invasive way of doing this. The gepants are expected to be launched in 2020 (ubrogepant) and 2022 (atogepant). The only factor that may hold them back is previous failures – in 2011 telcagepant was discontinued due to liver toxicity concerns. However, ubrogepant and atogepant haven't shown any adverse events in clinical trials up to now."
These new medications have the potential to transform the lives of millions of migraine sufferers, but they will only be given to patients who are correctly diagnosed.
"When the triptans came out GSK and Merck started educational programmes to train physicians. This needs to be done again – similar to the CaMEO study," concludes Maladwala.
Alongside drug development, physician education will be key in 'the race to cure migraine'.