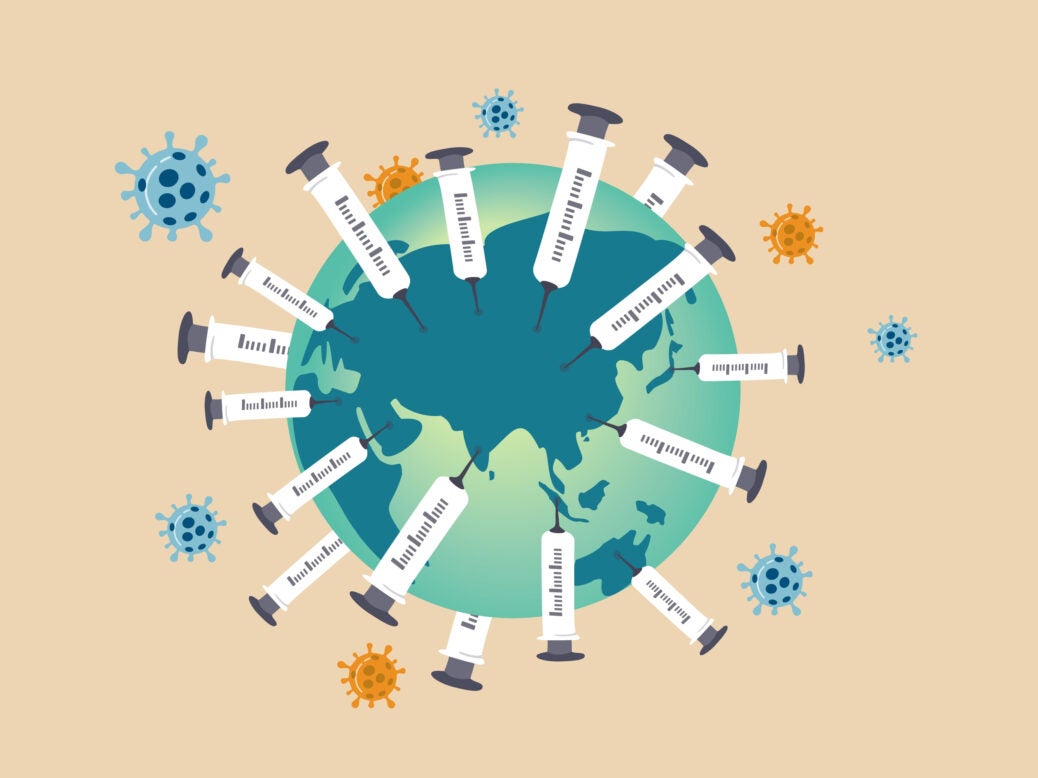 The rollout of Covid-19 vaccines is a supply chain challenge like no other. For the first time in history, the race is on to get vaccines to as many people in the world as quickly as possible.
Free Whitepaper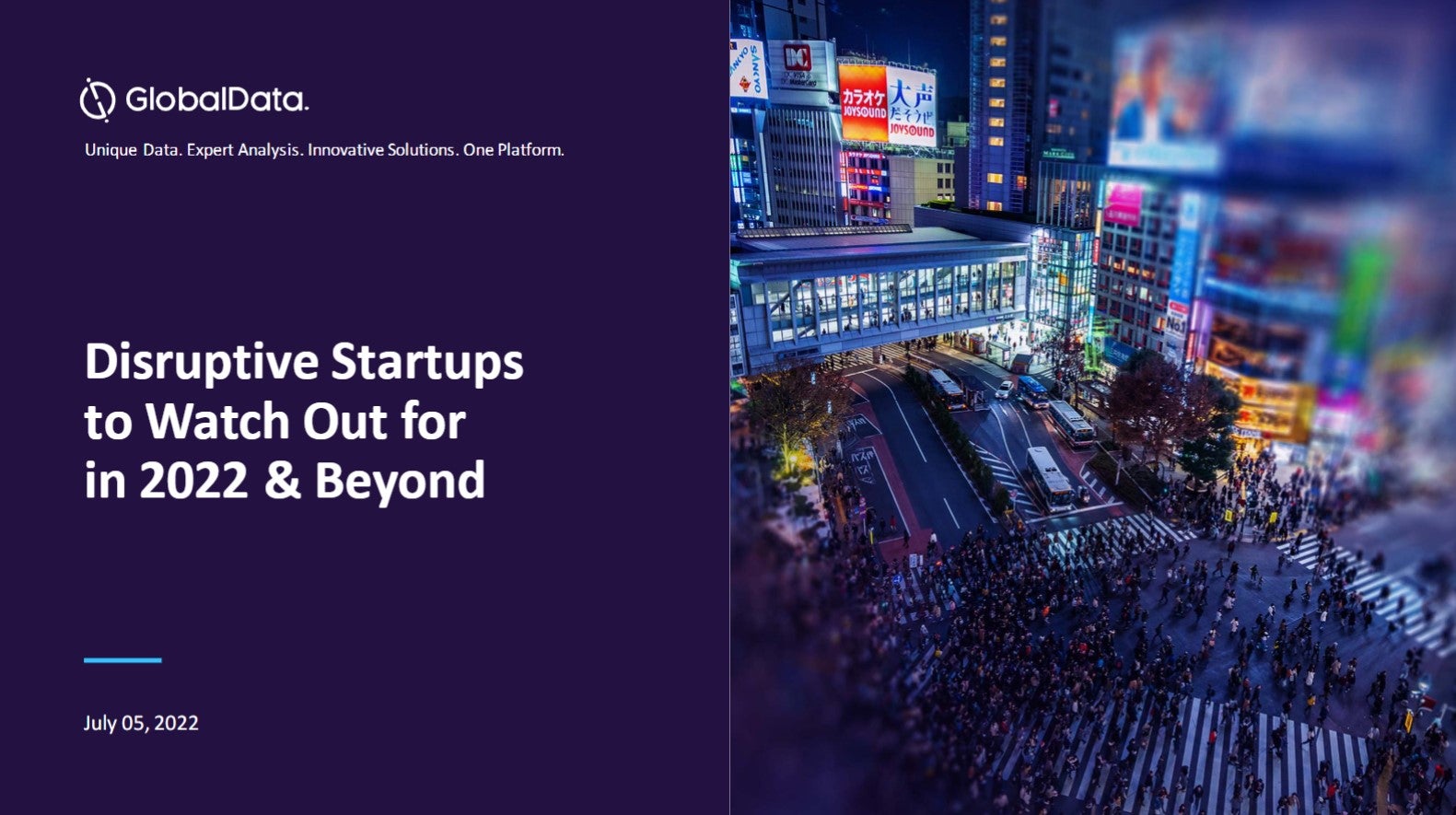 Disruptive start-ups to watch out for
2021 was a record-breaking year, with more businesses breaking into the billion-dollar club. Many start-ups have achieved or retained the unicorn status by the end of the year to reflect nearly a fivefold growth from that in 2020. This boom can be linked to a financing frenzy spurred by the quick adoption of technology and innovative solutions by start-ups gaining traction in response to the pandemic. However, the start-up ecosystem is now facing turbulent times for fundraising as investors seek long-term business strategies, valuations, and a route to profitability amid uncertain market circumstances. Nevertheless, 2022 has the potential to carry forward the momentum with multiple entities having a fair chance of being in the right place when aided by the right technologies. GlobalData leverages the power of alternative data to examine the health of start-ups across multiple dimensions including the quality of their innovations, market presence, and the funding they can attract. This helps our clients to analyze the disruptive potential of start-ups for early alliances, investments, and acquisition prospects to develop future-proof strategic roadmaps for a competitive advantage. Read our report and gather insights on the following topics:
Recent Unicorn trends
Unicorns in 2022
Future Unicorns
Start-ups to watch out for
Start-up ecosystem outlook by top geographies
by GlobalData
This has meant scaling up production, putting the right cold chain strategies in place, and determining the best form of storage, all at a time when lockdowns are in place and international travel is all-but banned.
What's more, because the vaccine supply chain affects every person in the world in one way or another, the process has been subject to intense scrutiny.
"There are multiple complex interactions taking place that begin with forecasting and move through into production, storage, shipment, administration, reporting, and data management," says Simon Geale, senior vice president for client solutions at the supply chain consultancy Proxima. "There are challenges during each phase, but collectively there are several potential points of failure, making it exponentially harder to control and predict."
If your supply chain doesn't go as planned – for instance, if there are export bans, the wrong type of equipment or a lower-than-anticipated yield – this can introduce volatility into the process. All of these eventualities have happened at some point during the vaccine rollout, meaning pharma companies have needed to make contingency plans.
"There are numerous points of potential failure, but, to a certain extent, failures are to be expected, particularly in such nascent supply chains. It doesn't sound simple, and it isn't," says Geale.
Daniel Dombach, director of EMEA industry solutions at Zebra Technologies, adds that cold chain can pose a particular headache. This is especially the case with the Pfizer-BioNTech vaccine, which needs to be transported at ultracold temperatures. If the vaccine warms up too much during transit, the dose could become ineffective.
"Once the vaccine has arrived at the central point, it may need to be further distributed to a dedicated cooling warehouse, then moved on again to regional centres and finally to the point of vaccination," he says.
"Although transportation is mostly done by experienced pharma logistics companies, new challenges ensue once the vaccines have arrived at their point of care facilities."
How the rollout is going
None of this is to say the challenges are insurmountable, or that the rollout has gone badly so far. As of late May, an astonishing 1.7 billion vaccine doses have been administered worldwide, equivalent to 22 doses for every 100 people on the planet.
Some countries have performed well, especially within the Middle East and Europe. Israel, the frontrunner, has fully vaccinated 57% of its population, while the same percentage in the UK has received their first dose.
The fact that large swathes of the population are fully protected against SARS-CoV-2, less than 18 months since the virus was first identified, is a victory both for medical science and for logistics.
"If we put aside contractual disputes or geopolitical wrangling, the scaling up of manufacturing and delivery logistics have been managed at breakneck speed. In this context, the scaling up has been a tremendous success," says Geale.
That said, there are considerable discrepancies between countries, with 84% of jabs taking place in high or upper-middle-income countries. Just 0.3% of doses have been administered in low-income countries, and several African countries have yet to start their vaccination campaigns.
While Covax, the international health group, wants to deliver two billion doses equitably by the end of the year, the challenges for less wealthy countries go beyond just procuring the vaccines.
"Cold and ultracold chain readiness is going to be a particular challenge for low- and middle-income countries (LMICs), where equipment is in short supply and expensive to procure," says Geale.
"A 2020 survey by the World Bank estimated that around 50% of LMICs had the storage capacity for regular vaccines, let alone those that require ultracold storage. So, there is a challenge to solve, which will require international cooperation."
Choosing the right technology
So how is the pharma supply chain adapting to meet the immense demands being placed upon it? One piece of the puzzle is employing the right technologies, which ensure visibility across the supply chain all the way from the manufacturer to the 'last mile'.
"Affixing wireless track-and-trace devices to the vaccine packaging can enable location and temperature data to be collected and shared," says Dombach.
"Depending on the type of technology used, the data may be aggregated and distributed via the cloud in easy-to-understand graphs. In other instances, the data might be available for download onto mobile apps via Bluetooth-enabled devices upon arrival at a destination."
Zebra's own Temptime technology is a good example. This device visually alerts users if the shipment has experienced a temperature deviation. It has played a key role in the vaccine rollout across the EMEA region.
On top of that, it's important to digitise every step of the vaccine distribution and administration process. This might entail using barcode scanners, handheld computers and tablets, and next-generation analytics, with a view to improving coordination among the many stakeholders.
"Properly integrated, these can help every company and individual involved in the distribution and administration of Covid-19 vaccines confidently and accurately execute key actions," says Dombach.
Managing the peaks and troughs of demand
Another aspect to consider is how you will meet the peaks and troughs of demand. Geale adds that supply chain resilience really comes down to two things: predictability (working out what is actually needed) and availability (the ability to provide it).
"Essentially, this means organising or orchestrating processes and supply around predicted needs," he says. "There are numerous things that could impact availability, and we've seen many of them from raw materials shortages to disputes and simply buying the wrong specifications."
This is something that goes further than just the vaccine rollout. Since the start of the pandemic, pharma companies have needed to meet demand for their other healthcare products, which may have surged in unusual ways.
For instance, UK-based healthcare and consumer goods company Thornton Ross (part of the STADA Group) saw massive demand for Zoflora, a disinfectant, and Covonia, a cough medicine. It was vital to understand the pattern of the lockdowns, to predict where demand would be higher than usual.
"One of our key challenges was demand volatility and ensuring that critical supplies were maintained in a crisis," says Craig Fletcher, regional supply chain director for the UK & US.
"We worked with external suppliers and across the STADA network, from production to quality assurance, to increase inventories of raw materials and have surplus finished-dose medicines in stock. With this approach, we could be confident we had the product needed to supply the critical medicines to our healthcare systems that desperately needed them."
The company is currently rolling out a 'deep supply chain transformation', which includes a new forecasting tool to help predict demand and manage stock levels.
"We have also introduced other initiatives such as bulk-decoupling which has enabled the supply chain to become more agile, while reducing inventory levels too, so a win-win," says Fletcher.
Geale thinks that going forward, businesses will need to balance short-term profitability and long-term strategy and will start to look at their supply chains through a new lens. However, the kinds of changes they end up making are unlikely to be the same across the board.
"Some will seek to embed more resilience, while others who note this comes at a cost will seek to scale quickly and gain a market share," he says.
"The pharma supply chain has long since been built on the principle of continuous learning, and businesses will be looking at every aspect and seeking improvements. At a macro-level, the pandemic may have redefined the art of the possible and what can be achieved if you think big, remove constraints and bring the best together."
Free Whitepaper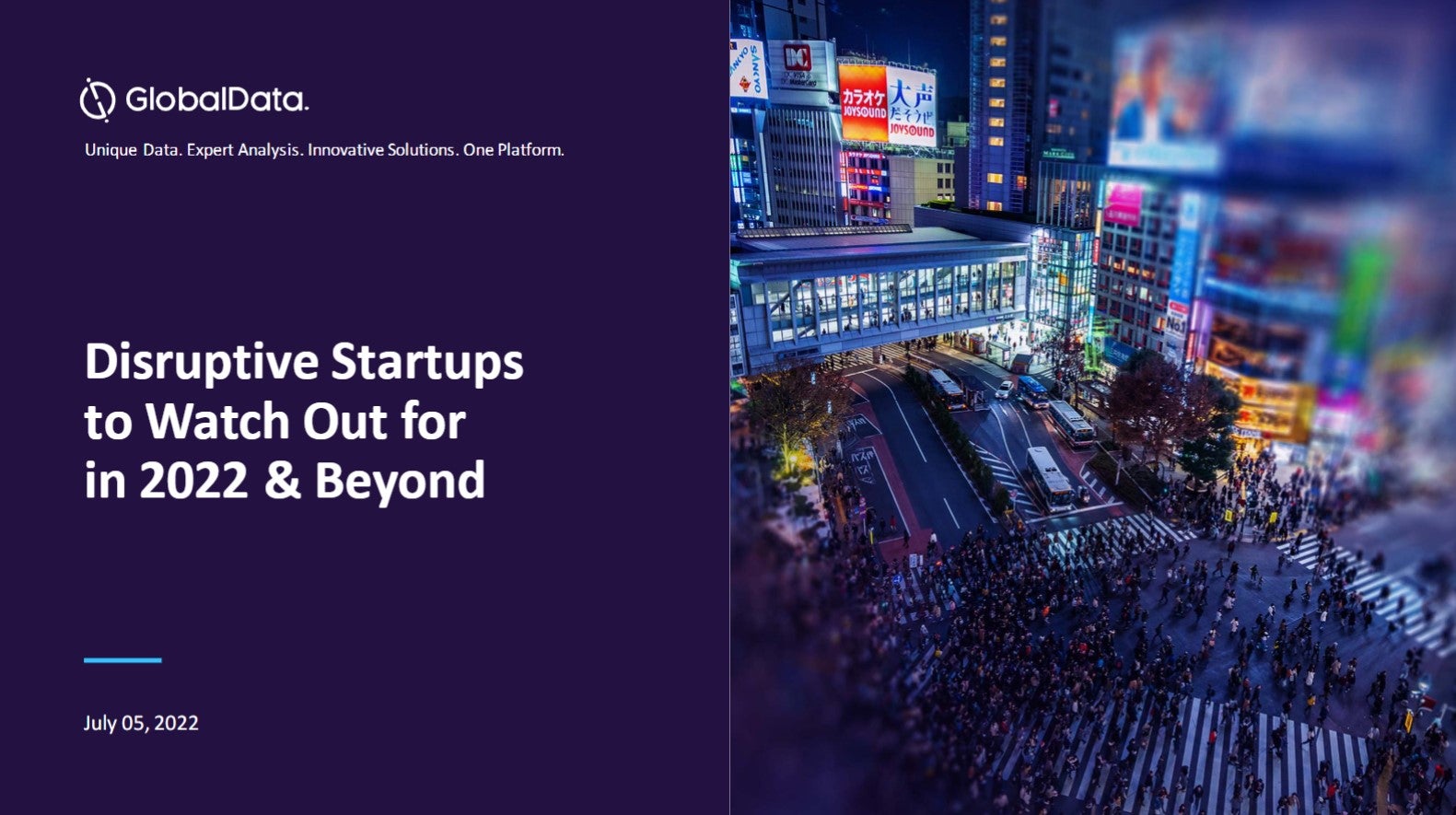 Disruptive start-ups to watch out for
2021 was a record-breaking year, with more businesses breaking into the billion-dollar club. Many start-ups have achieved or retained the unicorn status by the end of the year to reflect nearly a fivefold growth from that in 2020. This boom can be linked to a financing frenzy spurred by the quick adoption of technology and innovative solutions by start-ups gaining traction in response to the pandemic. However, the start-up ecosystem is now facing turbulent times for fundraising as investors seek long-term business strategies, valuations, and a route to profitability amid uncertain market circumstances. Nevertheless, 2022 has the potential to carry forward the momentum with multiple entities having a fair chance of being in the right place when aided by the right technologies. GlobalData leverages the power of alternative data to examine the health of start-ups across multiple dimensions including the quality of their innovations, market presence, and the funding they can attract. This helps our clients to analyze the disruptive potential of start-ups for early alliances, investments, and acquisition prospects to develop future-proof strategic roadmaps for a competitive advantage. Read our report and gather insights on the following topics:
Recent Unicorn trends
Unicorns in 2022
Future Unicorns
Start-ups to watch out for
Start-up ecosystem outlook by top geographies
by GlobalData