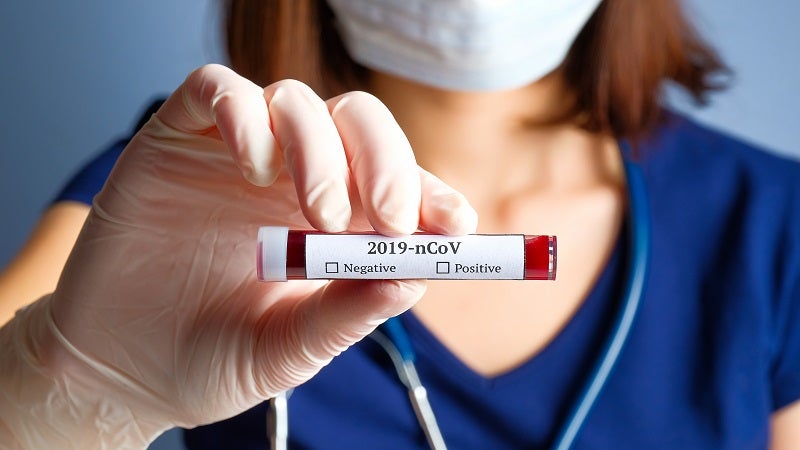 Telemedicine, the use of virtual appointments by phone or video calls, has been touted as a critical strategy during the Covid-19 emergency to limit the risk of person-to-person transmission of the virus as social distancing becomes the norm.
Prior to the Covid-19 health emergency, telehealth had never reached its full potential in the US. This was due to a number of barriers preventing its widespread uptake. These included lack of reimbursement by Medicaid and restrictions affecting access for rural populations by Medicare.
GlobalData believes that the recent changes to regulations will rapidly expand access to these services and drive the use of telehealth, as more US cities and states begin to lock down to mitigate the spread and impact of the virus
Telemedicine services have the potential to maintain the safety of patients and healthcare professionals by preventing emergency rooms from getting overcrowded, limiting exposure of healthcare professionals to infected people, and reducing the use of medical supplies, such as masks and gloves.
The service will also reduce barriers to screening and provide quality, efficient care to those at home. This will prevent people at low risk from Covid-19 from inundating healthcare settings, allowing them to focus resources on high-risk patients and the critically ill.
Demand for telemedicine expected to grow
It is expected that demand for these services will increase dramatically in the US over the next few months, with shares of one telehealth provider, Teladoc Health Inc., increasing almost 50% since the start of 2020.
Hospitals and health systems are already encouraging people with suspected COVID-19 symptoms to use telehealth services to limit the flow of people to already crowded emergency rooms and doctor surgeries.
Many health systems have existing telehealth services that allow doctors to see patients at home. NYU Langone Health, the Cleveland Clinic, Spectrum Health, Kaiser Permanente, and Mount Sinai, and are encouraging people with symptoms to use these.
For example, the Cleveland Clinic is using its existing Express Care Online service, while NYU Langone Health in New York has its Virtual Urgent Care service. The UCSF Medical Center in San Francisco launched a COVID-19 hotline in early February, which now directs callers to a video call with a healthcare professional.
Regulation changes have been made
Since early March, regulations in the US governing the use of telemedicine have changed regularly. This will expand access to services during the Covid-19 emergency, particularly for Medicare beneficiaries who are deemed at high risk for the virus.
On the 6 March, Congress passed the Coronavirus Preparedness and Response Supplemental Appropriations Act which will allow healthcare professionals to bill Medicare fee-for-service for care delivered by telehealth during the Covid-19 emergency.
In particular, the bill gives the Department of Health and Human Services (HHS) the authority to waive originating site requirements and expand telehealth services in any identified emergency area during emergency periods. This will allow beneficiaries to access telehealth services from their home, regardless of whether they are in a rural community or not.
On 10 March, the Centers for Medicare & Medicaid Services (CMS) announced guidance outlining additional flexibilities. Medicare Advantage and Part D plans have to remove certain barriers to receiving care, including waiving cost-sharing for Covid-19 treatments and services delivered via telehealth and expanding access to certain telehealth services.
On 13 March, the federal government waived rules that restrict the provision of telehealth services across state lines. In certain states, including California and New York, officials have announced that payers must offer telehealth services as part of their emergency plans.
Plans to protect the most vulnerable
A number of players have already announced plans to protect their most vulnerable customers during the emergency. For example, Cigna will waive out-of-pocket costs until the end of May for Covid-19 testing-related visits with in-network providers, including those made via telehealth.
Likewise, Humana is waiving telemedicine costs for all urgent care needs until early June for its Medicare Advantage, Medicaid and commercial employer-sponsored plans. It has also trained certain employees of its customer support line to answer coronavirus questions and concerns. Aetna is also waiving copays for all telehealth calls for 90 days until early June.