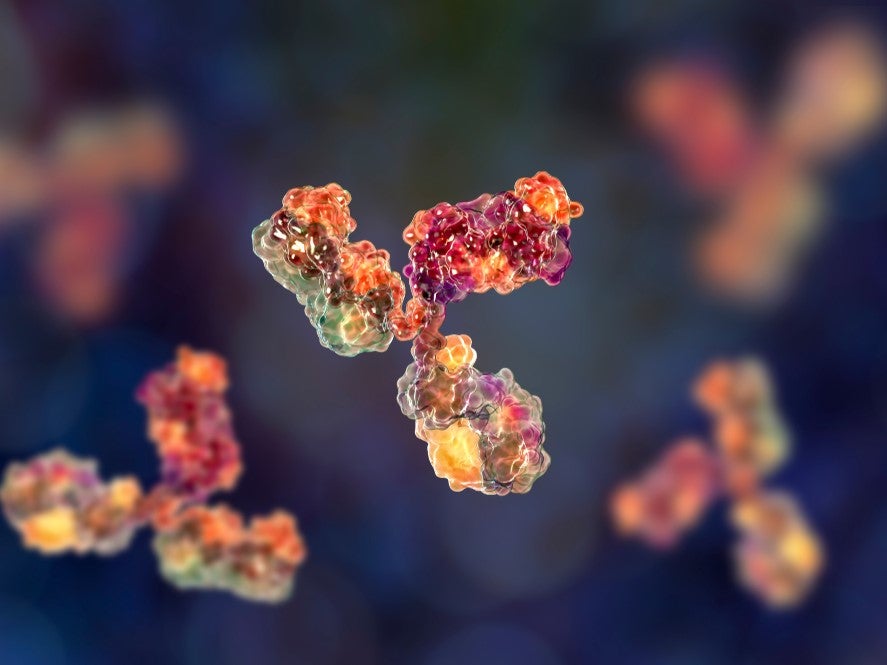 Japanese-born Member Emeritus of La Jolla Institute for immunology (LJI) Division of Allergy Dr Teruko Ishizaka died at the age of 92 in June this year. During her long medical career, she achieved many remarkable things, which defied cultural expectations of women at the time.
Most notably, in the 1960s she co-discovered the antibody Immunoglobulin E (IgE), which manifests itself in allergic diseases, with her husband. The pair received numerous awards for this breakthrough. But, how did this discovery come about and what else did Ishizaka achieve during forty-year career as a researcher?
1949 – Ishizaka graduates from Tokyo Women's Medical School
Founded in 1900 and reorganised in 1912, Tokyo Women's Medical School was the first school of its kind for women in Japan. Ishizaka graduated from the university as a doctor of medicine in 1949 – the same year she married Dr Kimishige Ishizaka.
1957 – Ishizaka completes PhD at University of Tokyo and begins a PostDoc at CalTech
After finishing her medical degree, Ishizaka decided to move into medical research and so started a PhD in medical science at the University of Tokyo; women had only been admitted to the university since 1946.
In 1957, she moved to the US with her husband to do a PostDoc at the California Institute of Technology (CalTech) on antibody complexes.
1966 – Discovery of IgE at Children's Asthma Research Institute
Four years after Ishizaka and her husband began working at the Children's Asthma Research Institute and Hospital in Denver, the pair isolated IgE from patients suffering from hay fever who had been exposed to ragweed and discovered the mechanism of action of the immunoglobulin.
This discovery was an important breakthrough in the field of allergy and immunology, as it helped researchers to better understand the mechanism of allergic reactions, as well as the role of IgE and white blood mast cells in disorders such as allergic asthma, atopic dermatitis and allergic rhinitis.
Awareness that IgE prompts allergic reactions, as patients with allergies have much higher levels of IgE in their blood, meant doctors could successfully diagnose allergies by measuring the levels of the immunoglobulin in their patient's blood in response to a test stimulus.
1970 – Ishizaka and her husband begin working at John Hopkins University
Originally moving to John Hopkins University because her husband was appointed as O'Neill Professor of Medicine and Microbiology at the university's Medical School. She became a professor of medicine in 1979.
1989 – They moved to the newly created LJI for Immunology
In 1989, the husband and wife pair joined the newly formed LJI for Immunology; Kimishige was the institute's first scientific director and later president, while Teruko was head of the Division of Allergy. Their arrival at the LJI led to the beginning of the institute's laboratory operations.
LJI views both the Ishizakas as two of the founders of the Institute, contributing to the creation of "a standard of scientific excellence, as well as an environment where warmth and respect existed among colleagues." They helped to establish the LJI as a centre of excellence for allergy and immunology research.
1990 – First Japanese woman to receive Behring Kitasota Prize
In addition to winning multiple prestigious awards alone and alongside her husband for their IgE discovery, including the 1972 Passano Award and 1973 Gairdner Foundation International Award, Ishizaka was the first female Japanese scientist to win the Behring Kitasato Prize.
This prize is named after two scientists – Kitasato Shibasaburō and Emil von Behring – who discovered the diphtheria antitoxin serum in the late 1800s, although the latter was the only scientist to be awarded a Nobel Prize for this breakthrough.
1993 – Ishizaka retires from the LJI
Ishizaka retired from the LJI in 1993; she continued to live in La Jolla until her husband's retirement in 1996.
Throughout her career from 1953 to 1992, she has been credited with publishing more than 100 papers on allergy-related topics both alone and with her husband. After retirement she continued to co-author reviews on the history of IgE research and mast cell biology.