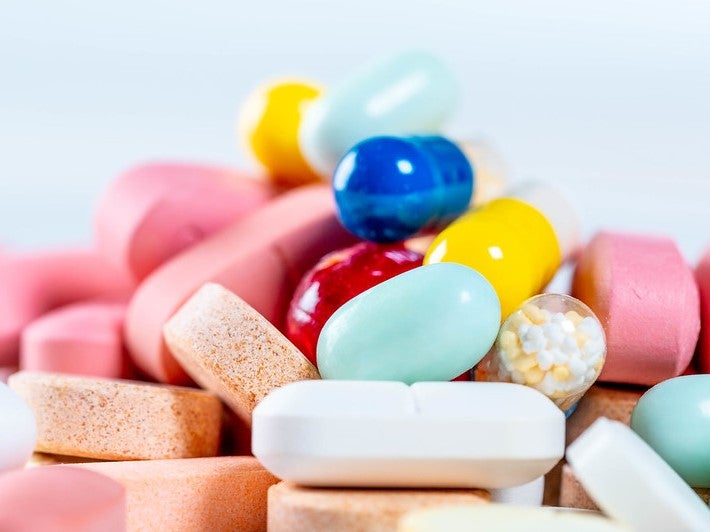 A revolution in health-oriented social media is transforming the way that pharma companies reach patients.
These innovative, purpose-built platforms are assisting the pharma industry with data collection, brand awareness and recruitment to clinical trials, but most importantly they support a patient-centric, evidence-based medicine (EBM) approach to the development of therapeutics. With 'patient power' a growing movement within healthcare, it is crucial that pharma engage with the patient community more directly and on a broader scale.
Patients want to be more active participants in how their health is managed: A US survey (Pew Research Center's Internet & American Life Project) revealed that up to 80% of internet users nationally had searched online for health information in the past year to inform health decisions. Popular sites visited for this purpose include Wikipedia, WedMD, PatientsLikeME, and the Facebook-style social network The Mighty.
The Mighty
Devoted to helping patients suffering from specific diseases and chronic conditions, The Mighty is one of the fastest growing social media platforms on the scene. With a new sign-up every 20 seconds, the site boasts ''27x more social engagement than WebMD, Healthline, Everyday Health and the Mayo Clinic – combined.'
"The Mighty was born from the experience of raising my daughter with a rare disease, Dup15q syndrome," explains founder and chief executive officer Mike Porath. "My wife and I found that connecting with others and sharing experiences helped us more than anything. The authenticity and empathy that our 13,000 writers bring sets us apart from other platforms. Those stories are what's really driving our growth, from 2.5 million members now to our goal of ten million by the end of the year."
About 80% of The Mighty's audience are women and two-thirds are based in the US. Porath says mental health is the most popular topic, followed by chronic conditions, and rare diseases are the fastest growing area of interest.
Benefits to pharma
On The Mighty, pharma companies learn how specific communities talk about their conditions and as a result, how to better market to them.
"In some cases, we give pharma companies the opportunity to talk in an authentic way to patients through text or video stories – truly native content marketing," says Porath. "Some of our branded videos have over one million views. They can also listen to patients by running surveys. An 80-question survey we ran for fibromyalgia patients recently had 16,000 people complete it."
Pharma can also learn from patients through the insights of The Mighty's staff team. For example, Porath's team showed a pharma company that the best way to support the cancer community was actually by supporting their mental health:
"We showed the company that 88% of people following cancer on our platform also follow anxiety or depression and that our most shared cancer stories are around loneliness. We are also setting up panels of patients that clients can speak with directly and helping clients recruit for clinical trials."
Ovid Therapeutics – feeling the mighty effect
One of the pharma companies reaping the benefits of Porath's innovative platform is Ovid Therapeutics. The biopharmaceutical company, based in New York City, is focused exclusively on developing impactful medicines for patients and families living with rare neurological disorders.
"We got involved with The Mighty because of the clear impact the platform has on the rare disease community," says Luke Rosen, head of patient engagement and digital health at Ovid. "Our goal is to provide patients and caregivers with a community page to tell their stories, and for a disease awareness narrative that originates with the people who are living every day with these disorders."
Rosen believes the patient, family and community voice is vital in understanding what truly matters to families affected by rare diseases. The company also works with The Mighty to create educational tools and to host podcast and videos featuring rare disease community members and leaders.
"When a community grows stronger because it's members are supported and encouraged to tell their story, the awareness of a disease increases exponentially," continues Rosen. "Every patient and each story inspires Ovid to work on potential therapies. The sole purpose of our work with The Mighty is to educate, advocate and provide an opportunity for members of our community to tell their story – a story that too often goes untold."
Challenges and learnings
Critics of healthcare platforms such as The Mighty have questioned whether it is really possible to put patient interests first in a business model that relies on pharma as a core component of creating revenue. Can patient interests remain paramount in the face of commercial pressures? Porath offers a resounding 'yes'.
"Patient interests will always come before commercial interests," he asserts. "That's actually better for our clients because it means we have real engagement, which is what they are most interested in. We have earned people's trust because we are transparent with the relationships we have with clients."
Porath is keen to point out that any data the company shares with clients is either de-identified, so it is anonymous, or collected in research projects that members can choose to participate in, meaning they would have to willingly sign up to provide any data.
The biggest challenge, he says, in building the business has been keeping up with community demand:
"That's everything from having enough editors to get members' stories published faster to creating the social networking tools they need to help each other. And events! In-person gatherings are always the number one request we get from community surveys. I'm happy to say we expect to have over 1,000 of these events in 2019."
Future development
Although The Mighty's primary audience is currently US-based women, Porath is determined to position the platform as a 'truly global community'.
"Members have posted in more than 70 different languages on our platform," he says. "That said, we aren't doing a good enough job supporting the international community, particularly in developing countries. We will devote more resources to this in 2019 and beyond."
The long term goal is to make The Mighty 'the face of consumer health' on a global scale.
"Imagine getting the guidance and support you need with your health condition as easy as getting an Uber," he enthuses, "powered by hundreds of millions of patients, caregivers and HCPs. And now imagine the impact that all of those interactions can have on research."
It's a mighty ambition, but one that he's determined to make a reality.