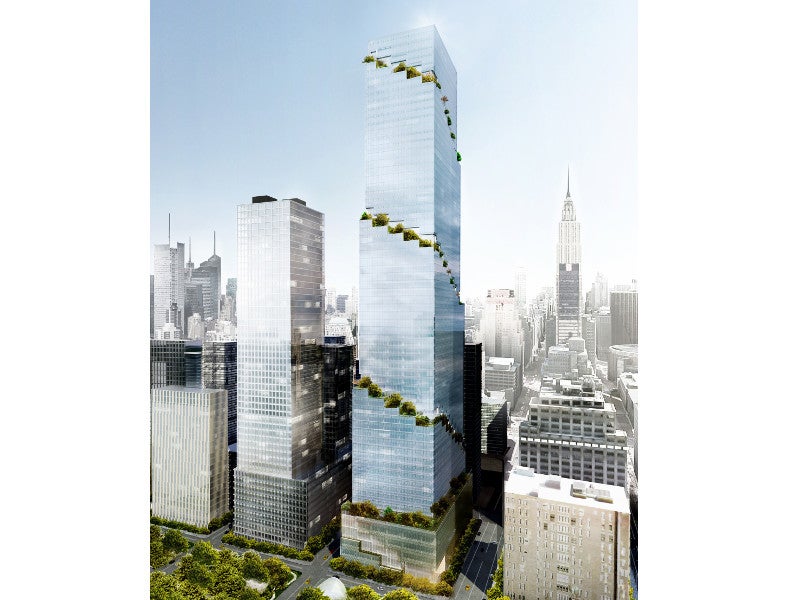 Top ten pharmaceutical companies by market share in 2018: Ranking the ten biggest companies
10. Eli Lilly and Co
9. Bayer AG
8. AbbVie Inc
7. Sanofi
6. GlaxoSmithKline Plc
5. Johnson & Johnson (J&J)
4. Merck & Co Inc
3. F. Hoffmann-La Roche Ltd
2. Novartis
1. Pfizer Inc
10. Eli Lilly and Co – 2.57%
Eli Lilly's revenues in 2018 increased by 7% compared to the previous year to reach $24.55bn, with the majority coming from the US.
Sales in the US increased by 8% to total $13.87bn, while revenues in markets outside the US rose by 6% to $10.68bn. The rise in revenues was primarily due to an increase in volume growth achieved from new pharmaceutical products Trulicity, Taltz, and Basaglar.
Eli Lilly completed the acquisition of Loxo Oncology for $8bn in February 2019. The acquisition was intended to strengthen the company's oncology portfolio of precision drugs. Established in 1876, Eli Lilly and Co is a US-based pharmaceutical company focused on oncology, bio-medicines, and diabetes.
9. Bayer AG – 2.84%
Bayer recorded revenues of €39.58bn ($45.27bn), with the combined revenue of the pharmaceuticals, consumer health, and animal health divisions amounting to $27.1bn.
Sales of the pharmaceuticals division increased by 3.1% to €16.74bn ($19.15bn), while those of the consumer health division decreased marginally to €5.45bn ($6.23bn).
Bayer is a Germany-based life sciences company with three divisions, which are pharmaceuticals, consumer health, and crop science and animal health.
8. AbbVie Inc – 3.43%
AbbVie achieved revenues of $32.73bn in 2018, an increase of 15.2% from the previous year. Revenue growth was driven by strong sales of the company's immunology and oncology drugs including Humira and Imbruvica, which increased by 7.4% and 39.5% respectively.
Sales of AbbVie's hematologic oncology portfolio were $3.93bn, a jump of 45.9%, while those of hepatitis C virus portfolio reached $3.61bn.
Based in Illinois, US, AbbVie is a biopharmaceutical company specialising in immunology, oncology, virology, and neuroscience therapies.
7. Sanofi – 4.11%
Strong sales of immunology and rare blood disorder drug portfolio helped Sanofi Genzyme's specialty care division sales register a 30.8% increase in 2018 compared to the previous year.
Sanofi further strengthened its rare blood disorder drug portfolio through the acquisition of Bioverativ and Ablynx during the year. The acquisitions are expected to fortify its biologic discovery capabilities.
Vaccines sales also increased by 2.4%, although sales of diabetes and cardiovascular products fell by 13.8%. Sales in emerging markets, especially China, increased by 7.5%. Based in France, Sanofi recorded net revenue of €34.46bn ($39.23bn) in 2018.
6. GlaxoSmithKline Plc – 4.19%
GSK recorded £30.82bn ($40bn) in revenues in 2018, with the pharmaceuticals division contributing the highest revenues of £17.27bn ($22.4bn). Sales in the vaccines division increased by 14% to reach £5.9bn ($7.6bn), while consumer healthcare sales dropped by 1%, to £7.65bn ($9.95bn).
Geographically, revenues in the US were the highest at £11.98bn ($15.57bn), while international sales stood at £10.86bn ($14.12bn). The company acquired TESARO, a US-based oncology-focused company, during the year to strengthen its pharmaceuticals business, particularly its oncology pipeline.
GlaxoSmithKline (GSK) is a UK-based pharmaceutical company with pharmaceuticals, vaccines, and consumer healthcare as its primary divisions.
5. Johnson & Johnson (J&J) – 4.27%
Johnson & Johnson earned revenues of $81.6bn in 2018, which is a 6.7% increase compared to 2017. Global and domestic sales of the company rose by 8.5% and 5.1% respectively. The combined revenues of the pharmaceutical ($40.7bn) and medical device ($27bn) segments during the year were $67.7bn.
J&J exited the diabetes market in 2018 by selling its LifeScan and Calibra Medical divisions to Platinum Equity and CeQur respectively. The transaction was a strategic move to exit businesses where sales were declining and competition was high.
Based in New Jersey, US, Johnson & Johnson is a healthcare company operating in the pharmaceutical, medical devices, and consumer care sectors.
4. Merck & Co Inc – 4.44%
Merck & Co recorded revenues of $42.3bn in 2018, up by 5% from the previous year. Increase in sales of key products such as Keytruda and Gardasil was the major contributor to growth in the pharmaceutical division, which posted revenues of $9.8bn.
The animal health division recorded $1bn in revenues. Merck announced plans to acquire Antelliq Group in December 2018, which is expected to strengthen its position in the animal health market.
Based in New Jersey, US, Merck & Co (known as MSD outside the US) sells pharmaceuticals, vaccines, and animal health products.
3. F Hoffmann-La Roche Ltd – 4.69%
Switzerland-based healthcare company F Hoffmann-La Roche recorded revenues of CHF56.84bn ($57.73bn) in 2018. The pharmaceutical division contributed to the majority of revenue reaching CHF44bn ($44.68bn).
Sales of the pharmaceutical division increased by 7% year-on-year owing to the launch of new medicine Ocrevus, as well as existing oncology medications including Perjeta, Tecentriq, Alecensa, and Hemlibra.
The company recorded a 14% increase in sales in the US, while European sales witnessed a 7% decline due to competition from biosimilars. Sales in the international market also increased by 10%, especially in the Asia-Pacific and Latin America regions.
Hoffmann-La Roche is a Switzerland-based healthcare company operating with two divisions; Pharmaceuticals and Diagnostics.
2. Novartis – 5.44%
Novartis earned $51.9bn in revenues in 2018 with its Innovative Medicines unit contributing the highest revenues of $34.9bn. Sales of key products including Cosentyx, Entresto, Lutathera, Promacta/Revolade, Tafinlar + Mekinist, Jakavi, Kisqali, Kymriah, and biosimilars were the major growth drivers.
Novartis announced plans to spin off its Alcon eye care devices business into a separate entity in June 2018. The transaction, which is pending shareholder approval, is expected to be completed by the first half of 2019 and will help Novartis focus on its medicines business while Alcon will focus on eye care devices alone.
Based in Switzerland, Novartis operates through its Innovative Medicines (including Novartis Pharmaceuticals and Novartis Oncology divisions), Alcon, and Sandoz business units.
1. Pfizer Inc – 5.6%
Pfizer's 2018 revenues reached $53.6bn, helped by growth of 2% in operating revenues. This revenue growth was driven by sales of key products, including Ibrance, Eliquis, and Xeljanz, as well as operational growth in emerging markets.
Pfizer and GSK announced plans to merge their consumer healthcare businesses into a new joint venture company named GSK Consumer Healthcare, in December 2018. Pfizer will hold 32% interest in the new company, while the remaining interest will be held by GSK.
Pfizer is a US-based diversified pharmaceutical company with a portfolio of biologics, vaccines, small molecule medicines, and consumer products.