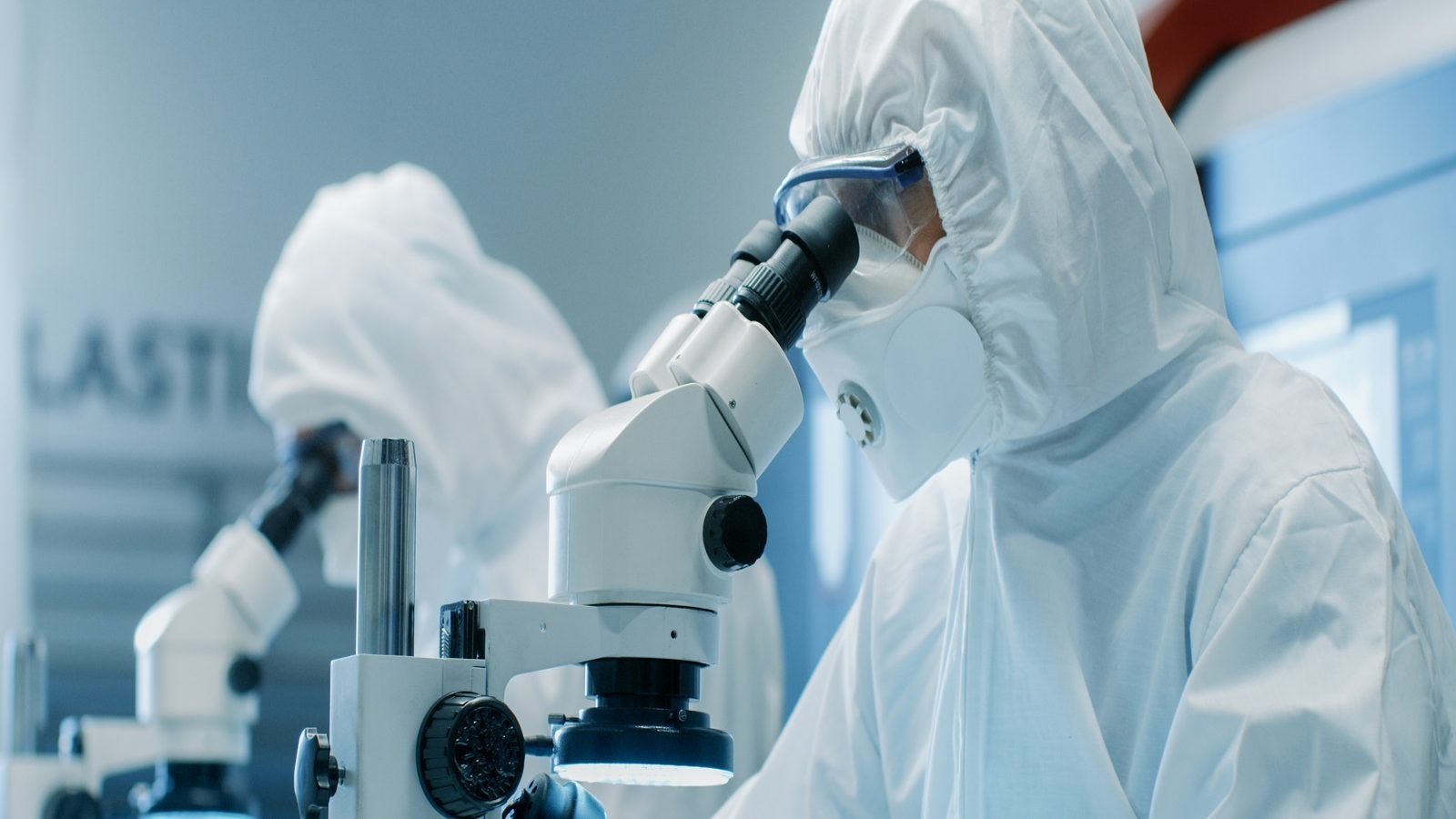 Clinical research organisations support pharmaceutical companies during the research and development (R&D) phase by providing a way for some of the necessary stages in the clinical trial process to be outsourced.
Clinical research organisations play a central role in the pharma industry's R&D efforts, as reflected in the size of the pharma outsourcing market, which reached a value of $36.7bn in 2017. Grand View Research has projected that he market's value will top $51bn by 2024.
The continuing growth of the clinical research market and the number of related organisations begs the question, what are the largest global clinical research organisations?
Igea Hub, a pharmaceutical blog created by Novartis Oncology's global medical director Luca Dezzani, has listed the top ten clinical research organisations worldwide for 2018. The list contains a mixture of publicly listed and privately held organisations, and only two of the top ten are not based in the US; ICON is based in Ireland and Wuxi Apptec is Chinese.
The ranking is based on a system that tracks revenue based on the company's financial reports, annual revenue growth between 2016 and 2017, net income, expenses ratios, revenue per employee and scope of service portfolio. Each of these components is weighted, with revenue being the most important and composing 70% of the score, and the final ranking aims to represent the financial health, competitive advantage and activity status of the clinical research organisations listed.
Igea Hub's top ten list is consistent with others compiled by pharma industry publications and websites, such as Pharma IQ.
Top ten clinical research organisations in 2017
Laboratory Corporation of America Holdings
Laboratory Corporation of America was ranked at number one in Igea Hub's list of the top ten clinical research organisations with $10.44bn in revenue in 2017, of which 12.14% was income. The company has 31 units in its service portfolio.
Laboratory Corporation of America is composed of two business segments: LabCorp Diagnostics and Covance Drug Development. Covance is the portion that focuses on clinical research; it provides services to help with drug development throughout the clinical research process from early-stage research to post-regulatory approval. Covance claims to have worked on all of the 50 best-selling drugs on the market using its range of clinical and commercialisation services.
One recent example of Covance's work in the clinical research space is working with the Chinese Food and Drug Administration (CFDA) on behalf of an Indian pharma company developing a new combination therapy for complicated Urinary Tract Infection (cUTI). Covance's role included creating a regulatory strategy and facilitating interactions between the CFDA and the pharma company.
IQVIA
US-based, publicly listed IQVIA was created out of a merger between Quintiles and IMS Health in 2016. Its revenues for 2017 totalled $9.74bn with 13.44% representing income and it has 92 units in its service portfolio. Under the name Quintiles IMS, IQVIA was ranked number one in Igea Hub's 2017 list of the top ten clinical research organisations, while LabCorp was ranked second.
These figures are consistent with the second quarter (Q2) 2018 results IQVIA reported in July; $2.567bn in revenue, an increase of 9% or 7.7% at constant currency.
IQVIA focuses on leveraging its IQVIA Core platform to help pharma companies and other medical bodies to innovate and maximise opportunities. In addition to clinical development, the company has also developed analytics and technology solutions to help the medical industry to commercialise products and better engage with customers.
Syneos Health
Created through the merger of INC Research and inVentiv Health, Syneos Heath is also based in the US and provides biopharmaceutical services in three areas: clinical development, commercialisation and consulting.
Syneos Health's revenue for 2017 was $2.67bn with 91.1% spent on expenses and 42 services in its portfolio. The company's revenue appears to be increasing in 2018 with $2.13bn for the first half of the year.
Within its clinical development segment, in addition to providing support to companies throughout each phase of the clinical research process, Syneos is also a functional service provider covering areas, including biostatistics, pharmacovigilance and patient recruitment.
Parexel International Corporation
Ranked at number four on Igea Hub's list with a 2017 revenue of $2.44bn, Paraxel International is headquartered in Massachusetts, US and has been privately owned by Pamplona Capital Management since 2017. It partners with drug manufacturers and medical device companies throughout the product development and commercialisation process. 95% of its revenues in 2017 were dedicated to expenditure and its service portfolio has 79 units.
Parexel has fallen one place from its ranking from 2017 with revenues of $2.43bn for 2016 and 79 units in the portfolio.
The company initially focused on supporting German and Japanese pharmaceutical firms, but has expanded and now has clients in more than 100 countries worldwide.
Parexel partnered with data-focused marketing technology company Datavant earlier in September this year. The aim of the partnership is to enhance its clinical study design and capacity by allowing the linking of healthcare data from different sources.
PRA Health Sciences
US-based PRA Health Sciences was acquired by Kohlberg Kravis Roberts and made public in 2014. Its 2017 revenue was $2.26bn, a 24.73% increase from 2016, which earned it a rise of one place in Igea Hub's ranking.
Revenue growth seems to be continuing with the company reporting $722.8m in Q2 2018, which represents 34.2% growth on a constant currency basis from Q2 2017.
The company primarily focuses on offering operational and therapeutic expertise to its clients through integrated systems, as well as supplying local expertise in specific regions via its 80 global offices. PRA works in both early and late-stage clinical trial processes, as well as the fields of consultancy, technology, strategy and bio-analytics.
Pharmaceutical Product Development
Privately-held, North Carolina-based Pharmaceutical Product Development (PPD) had $1.90bn in revenue for 2017 and a service portfolio of 44 units.
The company focuses on three areas: drug development, laboratory and lifecycle management services. It has clients in a range of areas in addition to pharmaceutical companies, including medical device manufacturers, academic organisations and government groups.
In June this year, PPD launched a new patient enrolment model called PatientAdvantage, which it claims reduces the time and cost of conducting clinical trials by conducting data-driven research to identify eligible patients.
The PatientAdvantage system has been employed in three Phase III studies conducted for The Medicines Company, which were part of the ORION project.
Charles River Laboratories
Ranked seventh is Charles River Laboratories, a 71-year-old publicly-listed, US company, which claims to have worked on 80% of the drugs approved by the FDA in 2017. Its revenue for 2017 totalled $1.86bn, representing a 10.47% increase on 2016.
Charles River was ranked first in Igea Hub's 2016 list, falling to ninth in 2017.
The company's capabilities span the entire drug R&D process from basic research to pre-clinical testing to manufacturing and commercialisation within two major services: Good Laboratory Practice (GLP) and non-GLP. Charles River recently purchased Thermo Scientific's Lab Vision Autostainer 720 to enhance its immunohistochemistry automation capacities, thus reducing the time it takes to run slides and the risk of batch variation.
Icon
Falling one rank from 2017 to number eight is Icon plc. It is based in Ireland and generated $1.76bn in revenue in 2017, compared to $1.67bn in 2016, which represents an increase of approximately 5%.
The company's revenue growth continues into 2018; it reported a10% year-on-year revenue increase of $473.9m in Q2.
Icon offers a range of consulting, development and commercialisation services in 37 countries, but it has a specific focus on the Asia-Pacific and Latin America regions. It has established many partnerships with pharmaceutical industry companies and healthcare organisations; a recent example is electronic health record company Practice Fusion to improve Icon's use of patient data during the clinical trial process.
WuXi Apptec
Chinese privately firm WuXi Apptec focuses on reducing the discovery and development time for pharmaceutical and medical device products.
The company recorded a revenue of $1.01bn in 2017, and dropped one place from the 2017 ranking; in 2016 its revenue was estimated to be $919.9m. It had a service portfolio of five in both 2016 and 2017.
WuXi's portfolio includes small molecules, biologics, cell and gene therapy and genomics and it provides support to biotechnology and pharmaceutical companies throughout the R&D process and into the commercialisation phase.
Earlier in September this year, WuXi's partner, Shanghai-based Hutchison MediPharma, received approval for Elunate for metastatic colorectal cancer in China. WuXi's STA subsiary supported the market launch of this drug through process optimisation and validation of Elunate's active ingredient, as well as aiding with the regulatory submission process.
Medpace Holdings
US-based, publicly listed Medpace Holdings was ranked tenth in Igea Hub's list of the top ten clinical research organisations in the world with a total 2017 revenue of $436m.
Medpace was not listed on the 2017 list, but is growing quickly with its share value rising more than 34% in the past quarter and 86% in the past year.
The company offers full-service clinical trial outsourcing through its medical, regulatory and operational teams.