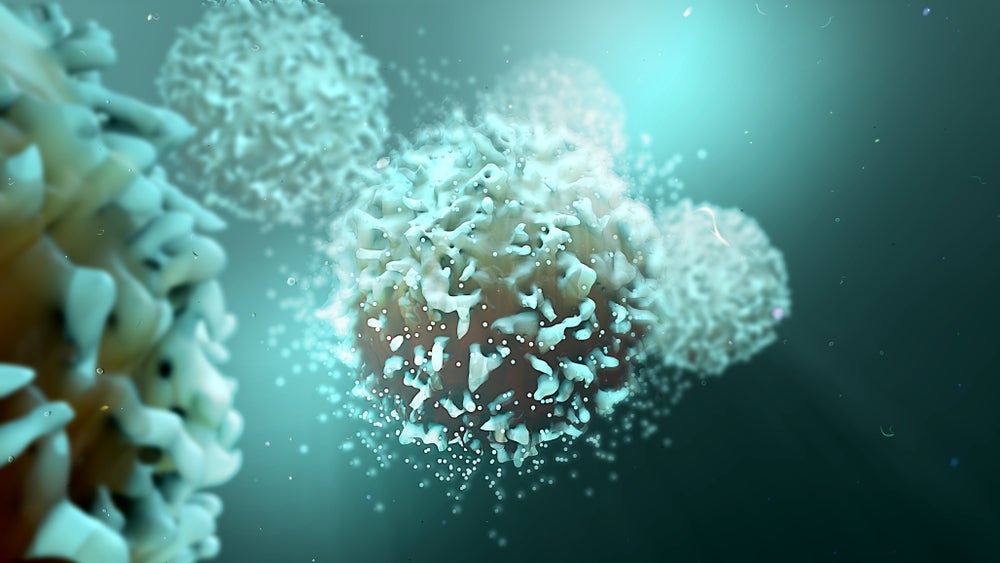 Cancer immunotherapy, the artificial stimulation of a patient's immune system to attack cancer cells, has become a staple oncology treatment for a range of tumour types.
Umoja Biopharma, a preclinical-stage company, is developing an entirely new approach to the therapy. By building an integrated cellular immunotherapy platform, the company hopes to reprogramme immune cells in vivo and induce immune responses that "directly, safely and controllably attack cancer".
Umoja is in a period of rapid growth, having recently announced several leadership appointments and expanded its manufacturing presence with a new operations site in Boulder, Colorado.
This week, Umoja announced the completion of an oversubscribed $210m series B funding round. The financing was co-led by SoftBank Vision Fund 2 and Cormorant Asset Management with participation from new investors. This will enable the company to continue developing its platform, advance its drug candidates into clinical trials, and build internal manufacturing capabilities to support its pipeline programmes.
Umoja co-founder and CEO Andrew Scharenberg commented: "Umoja has made tremendous strides in the past year, including advancing our preclinical programmes, expanding manufacturing capabilities, and bringing on key hires to prepare for our next phase of development and growth.
"We are excited to continue this momentum, with ongoing efforts to further validate our in vivo-based approach for maximum patient impact in both solid tumours and haematologic malignancies."
Umoja's proprietary technology is comprised of three platforms: the VivoVec in vivo delivery platform, the RACR/CAR in vivo cell expansion/control platform and the TumorTag targeting platform. VivoVec and RACR/CAR stimulate the body to produce T cells programmed to locate and destroy tumour cells, before TumorTag is deployed to attack the cancer directly and safely.
The Seattle-headquartered company's two lead programmes – TumorTag UB-TT170 for folate receptor-expressing solid tumours, and VivoVec UB-VV100 for CD19+ haematological cancers – will be advanced towards the clinic with the help of the recent funding.