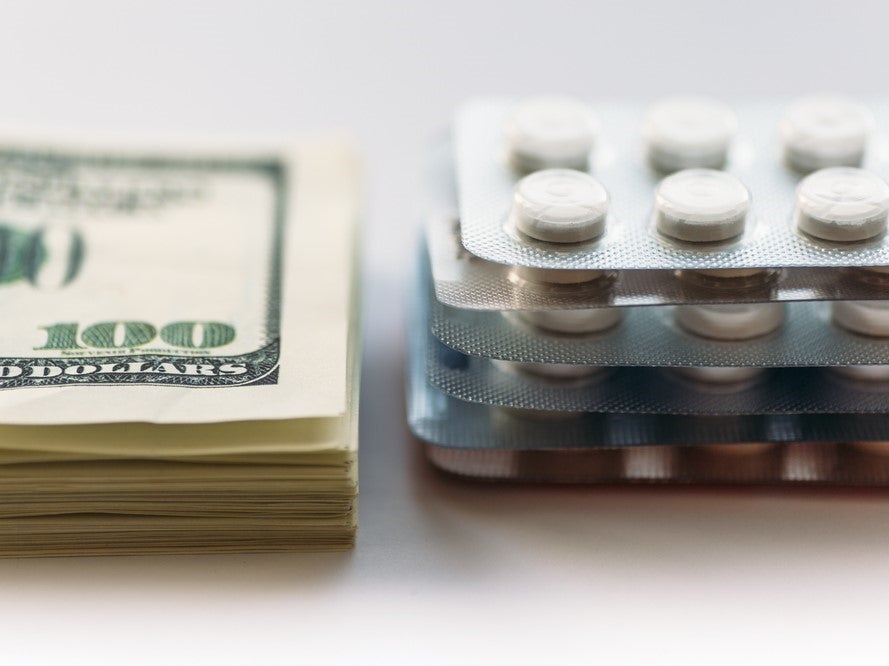 In September, US Speaker of the House Nancy Pelosi unveiled her plan to curb soaring drug prices. Called HR3, or the Lower Drugs Costs Now Act, the bill is backed by a number of Democrats. It has also received a heavy backlash, from politicians and industry alike.
According to Republicans on the House Energy and Commerce Committee, who held the first hearing on the bill, Speaker Pelosi was "pushing a socialist proposal to appease her most extreme members". The Republican congressman Rep Kevin Brady called the idea "a dictate or destroy price control power that will halt valuable research into new life-saving medicines". And Stephen Ubl, president of the industry association PhRMA, described the plans as "blowing up the entire healthcare system".
These are serious charges for a plan that revolves around saving the taxpayers money. Estimates suggest the proposal would save them $345bn over a seven-year period, by bringing Medicare drug prices in line with those in the rest of the world. The government would be able to negotiate prices for as many as 250 drugs, based on an index of what other developed countries pay. Pharma companies that didn't comply would be heavily fined.
"Hopefully we can come to some agreement about what is best for the American people," said Speaker Pelosi at a news conference. "My conversations with the president have been about making this a priority; I believe he considers it one, and so we can work together."
Other politicians have spoken about the bill in more emotive terms. Democratic Rep Tim Ryan has called the proposal a "long-overdue and a much-needed first step to fix our broken drug pricing system." He added that: "Big Pharma's greed and price gouging tactics have left millions of Americans sick and struggling to survive".
So why is this bill so controversial, and what would its implications be for healthcare costs around the world?
Why the bill has so many detractors
The main problem with the bill, according to its detractors, is that it would damage medical innovation. Without being able to set drug prices how they liked, pharma companies would lose around $1tn in revenues over a ten-year period. This would have a knock-on effect on drug development.
According to an analysis by the nonpartisan Congressional Budget Office, between eight and 15 fewer drugs would come to market over that time. However, economics consulting firm Vital Transformation has pegged the figure as considerably higher. Their analysis, commissioned by PhRMA and other industry organisations, found that 56 fewer drugs would come to market. It also found that smaller biotech companies would be hit the hardest as capital was moved away from risky investments.
"Speaker Pelosi's radical plan would end the current market-based system that has made the United States the global leader in developing innovative, lifesaving treatments and cures," said Stephen Ubl of PhRMA. "It would fundamentally restructure how patients access medicines by giving the federal government unprecedented, sweeping authority to set medicine prices."
To explain a bit more about how this would work: HR3 would create a 'ceiling price' and a 'target price' for each drug, based on its costs in six other countries (Australia, Canada, France, Germany, Japan and the UK). The ceiling price would be 120% of the average international price, while the target would equal the lowest price available.
In situations where the drug wasn't available elsewhere, it would be priced in relation to what manufacturers charge wholesalers and pharmacists (80% as the target, 85% as the ceiling).
Effectively, the window for setting the prices would be very narrow. And the penalties for non-compliance (an excise tax of 95% of sales) would put the kibosh on any 'negotiations' outside that window.
The global balance of pharma pricing
At present, the US pays more for its medicines than any other country on earth. This is why President Trump supports price controls – he doesn't want the country to foot the bill for others.
Alex Azar II, Trump's secretary of health and human services, made this position clear in July when he said: "The American senior and the American patient have been too long been asked to overpay for drugs to subsidise the socialist systems of Europe. It's time for the American patient to stop propping up the socialism of Europe."
However, it is conceivable that the legislation would actually push prices up, not down. Peter Kolchinsky, managing partner at RA Capital Management, made this case in a recent piece for Stat News. His take on the matter is that, since the pharma industry runs on tight profit margins anyway (less than 20%), it doesn't have much room to cut revenues.
As companies fought to maintain profitability, we'd probably see them raise their prices internationally. Faced with this price hike, European countries would cut back on utilisation, meaning US prices would need to be raised again.
Another possible solution
Kolchinsky believes that Pelosi's bill has one redeeming factor, in that it proposes capping out-of-pocket costs for drugs (which currently cost Americans $61bn a year).
"Lowering out-of-pocket costs is how we can make drugs and all of healthcare actually affordable for patients," he says. "But the law I think we need would not control the price of drugs when they first launched. Rather, the law would ensure that prices dropped down to generic levels after their initial patents expired, typically ten to 15 years after the launch."
A law of this kind would not discourage innovation, since innovators and investors would have the first ten to 15 years of revenues as an incentive.
"For society, this would mean that branded drug prices are finite mortgage payments that society can pay off and then enjoy those drugs as inexpensive public goods for the rest of time," says Kolchinsky. "Past generations paid off branded drugs and passed along their generics to us, and now we should continue to invest in new branded drugs that will be generics for our children."
He adds that, if we don't invest in new medicines that can keep us out of hospitals and from needing surgery – neither of which ever go generic – then we'll be stuck paying those rising healthcare rents forever.
A long shot to become law?
At the time of writing, the future of Speaker Pelosi's bill remains uncertain. The House passed the bill in December, with 230 votes to 192. However, it doesn't seem likely to get too far in the Republican-controlled Senate. Republicans have claimed "Speaker Pelosi's partisan drug pricing scheme is not only bad policy, it's never going to become law," and called the bill "dead on arrival in the Senate".
And despite President Trump's early support, the US Office of Management and Budget has said he would veto the bill if faced with it. Trump is purportedly more interested in a different proposal – the Lower Costs, More Cures Act introduced by Republicans.
Evidently, the drug pricing question isn't going away. In line with Trump's 'America First' approach, he has made pharmaceutical pricing a major theme in his re-election campaign.
Meanwhile, proponents of Pelosi's bill will need to grapple with the complicated questions it raises. While cheaper drugs would clearly be great for patients, we need to weigh this up against the value of innovation.
As the Congressional Budget Office analysis would have it: "The overall effect on the health of families in the United States that would stem from the increased availability of prescription drugs but decreased availability of new drugs is unclear."