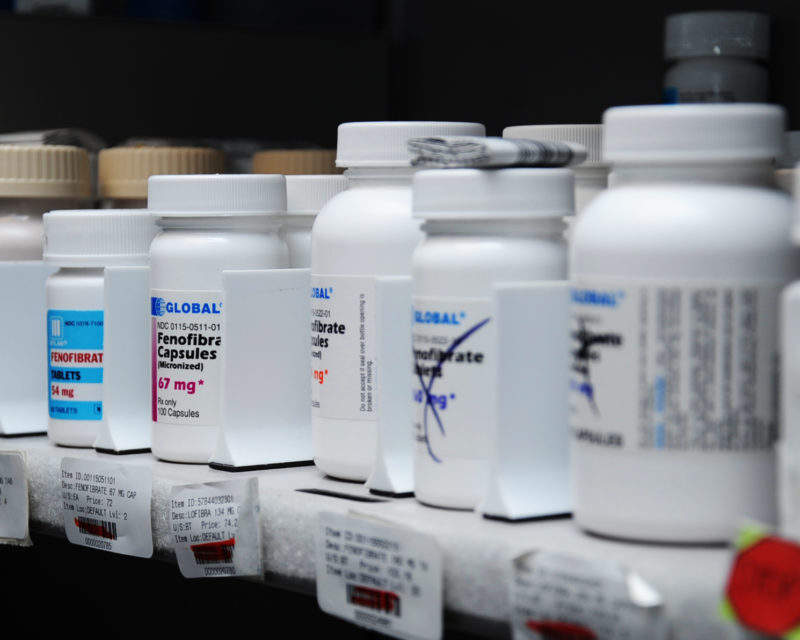 Back in September 2016, with the US presidential election in full swing and drug prices high on the public agenda, Allergan made an announcement that showed something rare in the pharmaceutical industry – restraint on prices.
Allergan CEO Brent Saunders emphasised the 'social contract' it shares with patients – patients understand the cost of developing new drugs, so the contract goes, and drug makers acknowledge that medicines must be priced in a way that makes them accessible to those who need them.
"Those who have taken aggressive or predatory price increases have violated this social contract," Saunders wrote in a blog at the time. "I don't like what is happening, and despite the fact that it is hard to speak out publicly on this, now is the time to take action to spell out what this social contract means to me."
Making friends and influencing people: Allergan's 10% price cap
So what does the pharma-patient social contract mean to Saunders and Allergan? On drug prices, the short version is that the company has made a commitment to limit price increases on its drugs to once a year, and each increase will be restricted to no more than 10%. The company also pledged to not needlessly hike prices on drugs that are approaching the end of patent protection.
Saunders' comments generated a wave of good publicity for Allergan, and as this year's January drug price increases have shown, the firm's self-imposed 10% price increase cap has caught on in the industry more widely. Allergan itself raised prices across its portfolio at a rate of 9.7% or less, but others have followed suit. Amgen upped the price tag on its blockbuster rheumatoid arthritis drug Enbrel by 9.7%, and the likes of AbbVie, Teva, Cellectis and Insys also kept price hikes under 10%.
"In 2017 and at the beginning of this year, we have seen companies restricting the price hikes, and especially at the beginning of this year sticking to Allergan's pledge," says GlobalData healthcare analyst Alice Stevens. "From 2013 to 2015, the average price increase was 20% a year for pharmaceutical products, whereas the average price increase this year was 8.7%."
So what does this voluntary 10% limit mean in practice, and can the industry persuade the American people and political system that it can be trusted to self-regulate on pricing?
Staving off government-imposed price controls
While the Allergan-led price hike limit might have curtailed US price increases for now, critics have argued that a 10% annual limit doesn't necessarily translate to true restraint, and only seems so in comparison to the excesses of the past.
"The 10% price increase limit is problematic, given that a drug can double in price in seven years with 10% annual price increases," says Dr Walid Gellad, associate professor of health policy at the University of Pittsburgh School of Public Health. "We do not want to condone 9.9% annual price increases as reasonable in any way. Right now it's hard to know if industry gestures are making a difference versus just seeing regression to the mean – in terms of slower price increases – after a few years of large increases."
Will Holley, spokesman for the Campaign for Sustainable Rx Pricing (CSRxP), which campaigns for reduced drug prices on behalf of American physicians, hospitals and health insurers, agrees.
"10%, or 9.9% or whatever it might be, price increases are 10 times CPI [consumer price index] inflation, so it's tough to see that as restraint. Maybe a 10% increase in the price of aspirin isn't a huge impact, but if you look at Humira for example, the best-selling drug in the world, it's been estimated that the 9.X% price increase that AbbVie took on it this year is going to cost the US healthcare system a billion dollars. So the percentage doesn't always tell the whole story."
The price rises of some players that haven't subscribed to Allergan's social contract – Pfizer and Celgene increased their prices by 19.8% and 27.5%, respectively, in 2017 – reveal the limitations of piecemeal industry self-regulation. For many observers the price cap, conceived at a time when outrage over price gouging was threatening to reach critical mass, represents a savvy, PR-driven move to pre-empt the possibility of more far-reaching drug price reform at the federal level.
"The pharma industry has this self-enforced price hike cap, and it's hoping it's enough to avoid legislative reform," says Stevens. "I think as the year goes on, revenues might take a hit – then we may see a lot of breakaway from this promise, depending on the individual companies' needs, so I don't think it's likely to stick."
Stevens' view that pharma price capping is more a product of political expediency than a social contract would seem to be corroborated by statements reportedly made by AbbVie during a meeting with pharma analysts from Leerink Partners in September. According to Leerink Partners, during the meeting AbbVie stated that "the intensity of the drug pricing debates and political risks is waning, and…the company now sees little risk of significant changes in drug price regulation in the US, at least for the foreseeable future." The firm reportedly noted that it may "revert to more than one price increase per year and to double-digit increases in 2018 and beyond".
More than just list prices
Of course, list prices are only part of the story, as industry trade associations such as the Pharmaceutical Research and Manufacturers of America (PhRMA) are keen to emphasise. The US system of reimbursement is incredibly complex and somewhat opaque, and the discounts and rebates offered to health systems and pharmacy benefit managers (PBMs) aren't necessarily passed on to the patient.
"Perhaps one of the reasons they do not want to talk about rebates is because they do not always directly share those rebates with patients at the point of sale," wrote PhRMA vice president of public affairs Robert Zirkelbach in a blog post last year. "Unlike care received at a hospital or physician's office, insurance companies require patients with high deductibles and co-insurance to pay the full list price for their medicine, even if their insurer receives a significant discount."
While CSRxP's Holley acknowledges the complexity of reimbursement and the need for more transparency, he contends – unsurprisingly, given that CSRxP's membership includes health insurers and PBMs – that this industry argument is an intentional "muddying of the waters".
"At the end of the day, no matter the rebates and discounts, if the drug costs $135,000 a year, rebates, discounts and negotiations can only go so far," he says. In March, health insurance giant UnitedHealthcare announced that it would pass on rebates to a portion of its customers on certain employer-sponsored health plans, kicking off another self-regulation debate over whether the healthcare industry can create more transparency and fairness without the need for government oversight.
Blocking generic competition
Another key driver of drug prices is pharma companies' efforts to extend patent protection for their blockbuster products far beyond their original periods of market exclusivity. Despite Saunders' 'social contract', Allergan recently found itself under the spotlight after a particularly unusual patent protection scheme, in which the company transferred the patent rights for dry-eye drug Restasis to the sovereign St. Regis Mohawk native American tribe, which then attempted to block generic competition. The US Patent Trial and Appeal Board denied the motion.
Other methods of patent protection and 'pay-to-delay' deals are more mundane, but potentially just as damaging to generic and biosimilar competition, which is a sure-fire method of driving down prices across the board.
"[Humira's] patent actually expired in 2014, but [AbbVie] was able to tie the product up in so many patents – I think it's got over 100 patents protecting different aspects of the product; tiny things, but if you're a smaller biosimilar company, you can't fight stuff like this," says Stevens. "We've seen the company make a deal for biosimilars not to launch until 2023. That's almost 10 years after the original patent expired."
This is an area where there is a real prospect of regulatory reform. The CREATES Act, currently being considered for inclusion in the government's omnibus spending package, would take a small step towards deterring companies from blocking generic competition, and the US Food and Drug Administration under Scott Gottlieb is working to accelerate the development of generics. "We expect to take additional steps this year to promote competition; to help reduce drug prices and improve access to medicine for Americans," Gottlieb wrote in January.
Nevertheless, at the moment any major overhaul of drug pricing in the US seems like a distant prospect, and as pharma companies are likely to do the minimum necessary to avert that threat, there is little incentive for the industry to implement bolder self-regulation on pricing.
With a powerful pharma lobby to set the terms of the conversation in Washington and seemingly little political will to pursue radical reforms, the industry will see little need to change its course drastically. A credible threat of top-down change on pricing might be a shot in the arm for American healthcare, if only to drive firmer action to control costs under the existing system.
Note: US trade association PhRMA was contacted for this piece, but did not respond to questions before publication.