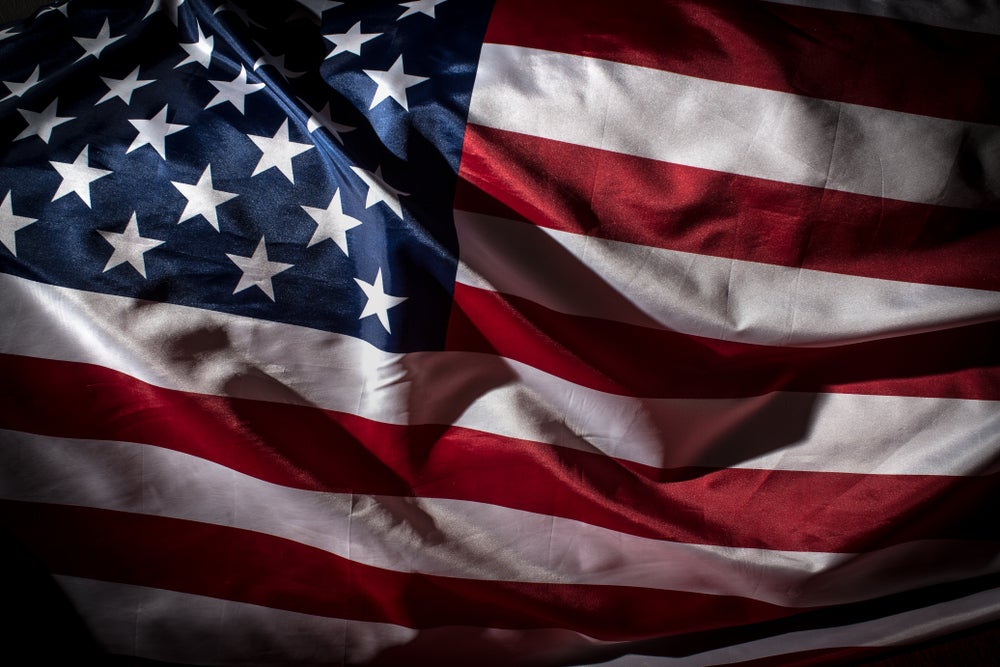 Even beyond Covid-19, healthcare is a major battleground in the US Presidential election that will be decided on 3 November. The two candidates – Democrat Joe Biden and Republican Donald Trump – clash on many aspects of the American healthcare system and the pharma industry.
According to a Kaiser Family Foundation (KFF) poll, healthcare policy in general was the fourth-largest issue in deciding who to vote for President with 12% of the poll share, while the coronavirus outbreak ranked second at 18%. A range of healthcare policy areas are driving voters. The KFF polling data found that 94% said protections for people with pre-existing conditions by the Affordable Care Act (ACA) was important to their vote, while 63% wanted to see the cost of healthcare lowered and 59% said lowering drug prescription costs was a very important element of their vote.
Polls are starting to suggest Biden has a general nine-point lead over Trump, including a New York Times survey and a Reuters/Ipsos one. According to the KFF poll, Biden has a clear edge on all healthcare issues. For instance, 56% of voters think Biden will maintain protections for people with pre-existing conditions, compared to 36% for Trump. In addition, in lowering healthcare costs and drug prices, Biden leads by 14% and 7% respectively.
Let's examine the pledges of the two candidates on various healthcare topics and establish what impact their victory in November could mean for the healthcare and pharma industries.
The ACA: exploring Trump's opposition
The ACA, or Obamacare as it is colloquially known, was signed into law in 2010 and aimed to extend health insurance coverage to millions of uninsured Americans. Central to its premise was to expand eligibility to Medicaid – an existing public insurance programme for low-income families and individuals – and preventing insurance companies from denying coverage or overcharging patients with pre-existing conditions.
During his term in office, Trump has repeatedly tried to "sabotage" the ACA, in the words of Rutgers University professor of public affairs and administration Frank Thomson in an article for The Brookings Institution. This has primarily been by reducing the opportunities for enrolment into insurance exchanges, encouraging access to cheaper coverage that does not meet the standards of the ACA and by undermining its regulatory structure.
In addition, Trump has backed a lawsuit, California v Texas, that calls for the elimination of the ACA. This lawsuit was first filed in Texas in 2018 and now has the support of 18 states, while 17 states, led by California, are defending the ACA. The case has now reached the Supreme Court, which will decide on four legal questions on 10 November. The importance of the striking down of the ACA to Trump is clear in his haste to confirm Judge Amy Coney Barrett, his pick for Supreme Court to fill a seat left empty by the death of Justice Ruth Bader Ginsburg at the end of September, before the 3 November election.
The impact the overturning of the ACA will have on the protections of those with pre-existing conditions is of concern to voters, according to the KFF poll. Of those surveyed, 79% said they do not want to see those protections removed. Interestingly, 66% of Republicans did not want these pre-existing condition protections removed, despite 76% saying they wanted to see the entire law overturned.
In his manifesto, Trump explicitly states his commitment to cover all pre-existing conditions, but he does not provide any indication of how this will happen if the ACA is overturned. This probably explains why 53% polled by KFF said they do not think Trump has a plan to maintain these protections, while Bloomberg's editorial board concluded that Trump cannot be trusted on his pre-existing conditions pledge.
Looking generally at Trump's other insurance-based manifesto promises, he pledged to protect social security and Medicare – a provision for the over-65s and those with certain disabilities irrespective of income – as well as lower healthcare insurance premiums, but without any details of how this will be done if the ACA is overturned.
Biden defends the ACA
Unsurprisingly, Biden is a staunch advocate of the ACA; he was Obama's vice-president after all.
Biden's plan is to build on the Act to further reduce costs and make the system easier to navigate; this is the cornerstone of his healthcare policy platform.
His campaign also wants to give all Americans a public option for their health insurance along the lines of Medicare. According to his manifesto, Biden will ensure that state politics does not stop those with low-incomes being eligible for Medicaid by enrolling them in a federal option.
Biden plans to lower the costs of healthcare in general – which was supported by those surveyed by KFF – by tackling the concentration of power in the hands of a few corporations.
Controlling drug prices: what is Biden's plan?
As part of his promise to reduce the cost of healthcare, Biden is committed to driving down prices of prescription drugs in the US. The US has historically paid the world's highest prices for prescription drugs, which explains why this is at the top of voters' agendas.
Biden says his administration will "put a stop to runaway drug prices and the profiteering of the drug industry" by repealing the law that bans Medicare from negotiating lower prices with drug corporations.
He also calls for drugs that face no competition, which drives up the price companies ask for the product, to be reviewed by an independent board, which will recommend a reasonable price based on the average price of other countries – known as international reference pricing – or the evaluation of board members if the drug is only approved in the US. This will be the rate that Medicare and the public health insurance programme he has pledged to set up will then pay for this product.
If he wins the election, Biden has also promised to ban companies from increasing the prices of generic products above the general inflation rate; there will be a tax penalty on companies that break this limit. A major way that pharma companies keep the prices of their drugs high is by adopting strategies to delay the entrance of cheaper, generic alternatives onto the market once their patent has expired. Biden aims to tackle this by evaluating various proposals being suggested by lawmakers.
Another element of Biden's drug pricing plan is to allow consumers to buy prescription drugs from other companies, thereby driving more competition, so long as these drugs have been approved and certified safe by the US regulators.
Trump calls for 'most-favoured nation' drug pricing
Reducing drug prices is something Trump has talked a lot about during his term in office. It is also the first pledge in the healthcare section of his manifesto.
Although there is no detail in the manifesto about how he intends to do this, an executive order from mid-September sheds some light on Trump's plan.
This plan has similarities to Biden's in terms of enabling with the government to negotiate drug prices for products covered by Medicare. However, he has called for the "most-favoured-nation price" for Part B and Part D of the Medicare programme, which cover medical insurance and prescription drug coverage.
This means after the adjusting for volume and differences in national GDP, the US will pay the lowest price that the drug manufacturer has agreed for that drug with a member of the Organisation for Economic Co-operation and Development (OECD). Therefore, this proposal goes further than Biden's plan of using international reference pricing in Medicare drug cost decisions.