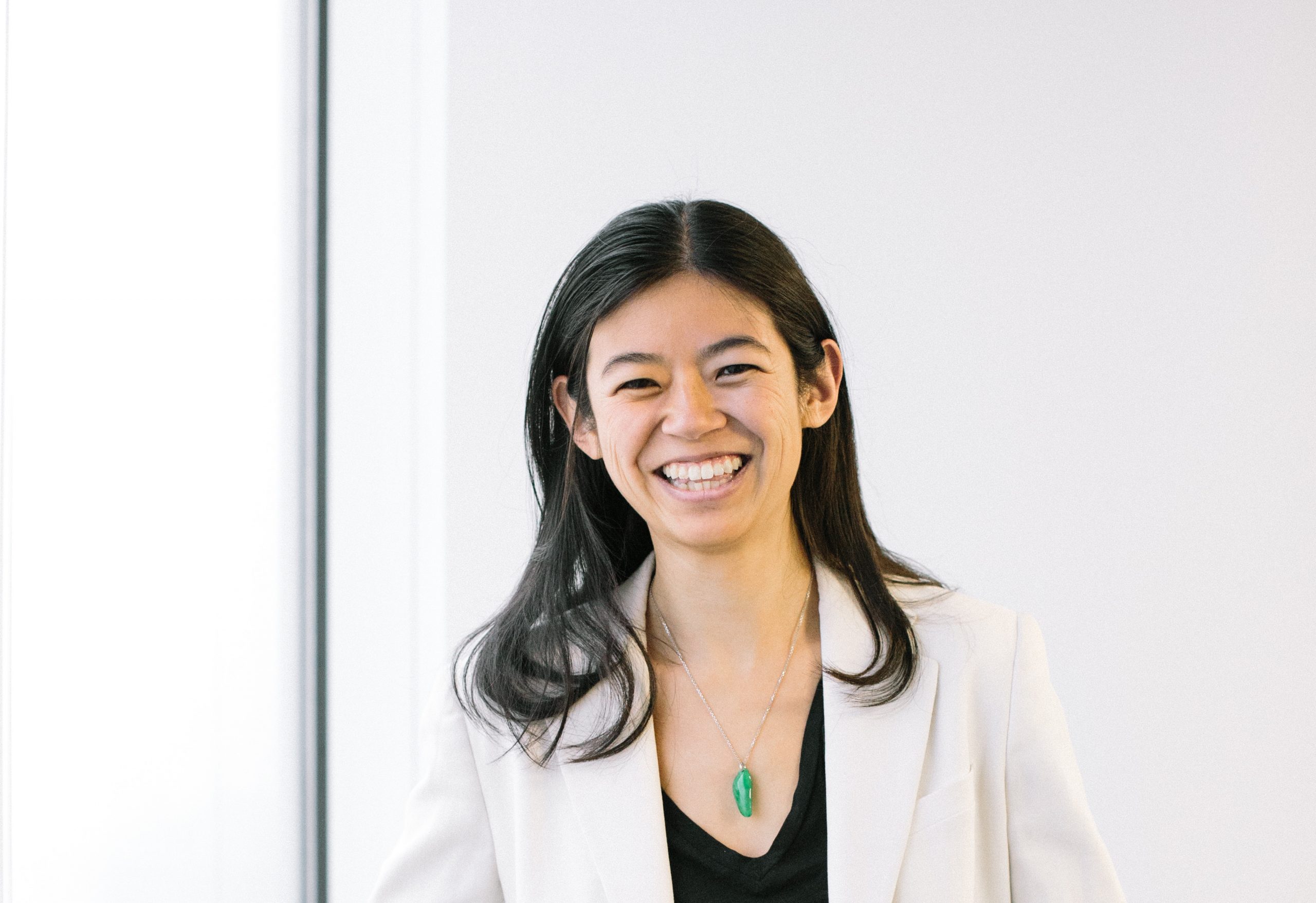 Mei Mei Hu has taken an unconventional path to biotech's upper echelons. She is the co-founder and CEO of Vaxxinity (formerly known as COVAXX), a biotech company that is determined to democratise health.
Prior to Covid-19, Vaxxinity's focus was on developing a vaccine for Alzheimer's, an innovative approach to treating the devastating neurodegenerative disease. Amid the global pandemic, the firm has rallied to the cause, dedicating some of its resources to the coronavirus pandemic with the aim of serving the underserved and delivering vaccines to the countries most in need.
Before joining her renowned scientist mother, Chang Yi Wang, in the family biotech business, Hu worked as a lawyer and McKinsey consultant –roles that have stood her in good stead as the leader of the company she now heads up.
When she was younger, Hu shied away from following in her mother's footsteps to become a scientist. Her segue into biotech was initially to help her mother's firm United Biomedical overcome some legal issues; now she is helping save lives and there's nowhere else she'd rather be.
Last month, COVAXX and United Neuroscience (a spinoff of United Biomedical) announced the consolidation of their vaccine development efforts under the newly formed holding company, Vaxxinity, Inc. Hu now leads the firm alongside her husband and co-founder Lou Reese.
"It's a vision that has been quite a while coming," Mei Mei Hu tells Clinical Trials Arena.
How well do you really know your competitors?
Access the most comprehensive Company Profiles on the market, powered by GlobalData. Save hours of research. Gain competitive edge.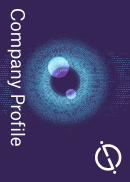 Company Profile – free sample
Thank you!
Your download email will arrive shortly
Not ready to buy yet? Download a free sample
We are confident about the unique quality of our Company Profiles. However, we want you to make the most beneficial decision for your business, so we offer a free sample that you can download by submitting the below form
By GlobalData
"The two companies leverage the same vaccine platform, have a lot of overlapping team members and the same mission in terms of democratising health."
"COVAXX was spun out just for Covid-19 at a time where no one really knew what it was and whether it was going to stick around. Now it's become apparent that it's not going away so it made sense to combine the company so we have a single, unified, aligned entity that houses the whole vaccine platform under one roof."
UB-612: Vaxxinity's Covid-19 vaccine candidate
Hu describes Vaxxinity's Covid-19 vaccine candidate as "the not-so-scary vaccine you would give to your kids" thanks to its very low reactogenicity profile.
"It's super safe and mild and doesn't bring recipients down for a couple of days with flu-like symptoms," she says.
The technology behind the vaccine is very different to others on the market. It's not an mRNA-based jab like Moderna's or an adenovirus like AstraZeneca's but rather derived from Vaxxinity's own protein peptide-based vaccine platform that has been developed over 20 years and commercialised in over five billion doses for another global pandemic, but in animals. UB-612 is based on the unique technology that helped develop a vaccine for foot-and-mouth disease.
"It's been commercialised in multiple animal health applications, and these are large livestock animals," Hu explains. "You learn a lot about your technology when you have that much exposure. We learned how to scale up from a manufacturing standpoint and we know how to be efficient about it. We know how to hit low cost of goods to be competitive and we understand the safety and efficacy platform of previous indications, which are both very strong. Because of this we have great confidence and feel very well positioned to tackle the rest of the world.
"I think less than 1% of vaccines have been deployed in the developing world and that's really where we target, our mission is to really serve the underserved."
This mission, Hu says, underscores everything the company does. Thus, Vaxxinity has promised to deliver more than 140 million doses of UB-612 to emerging countries with a focus on India and Latin America – two regions with the highest incidence and unmet need.
"The virus is unbelievably dynamic," says Hu. "Because we have to understand the emerging strains, we basically have to chase Covid."
Hu says UB-612 is the ideal candidate for these targets as it doesn't require any cold-chain supply and can be stored at the standard refrigeration range of 2-8°C.
UB-612 is currently being studied in two trials in Taiwan. Over 4,000 people have been enrolled in a Phase II trial, in which all participants have received their first dose and most their second. A Phase III efficacy study involving 11,000 patients around the globe is soon to launch.
Vaccine distribution to all corners
Even though the company has strong production capabilities at its own facilities in Taiwan, given the global nature of the Covid-19 pandemic the firm has sourced secondary manufacturers in the US, India and Europe to help reach a target of producing over 500 million doses annually.
Last month Vaxxinity announced its partnership with Maersk, one of the largest logistics companies in the world.
"Delivering vaccines isn't an easy task, actually there's a tremendous amount of logistics involved," says Hu. "So we partnered with the best to ensure that when we do deploy, we can ensure that it gets to where it needs to go."
Hu says the Covid crisis involves a certain amount of learning along the way, and Vaxxinity is in discussions with Maersk around ways to deliver the vaccine deep into rural areas.
"They have infrastructure and partnerships where they can get to pretty much any quarter of the world, whether it be through traditional routes of ship, air and trucks, or even drones," she says.
Hu affirms that deployment with drones shouldn't be seen as a far-off capability reminiscent of the kind of futurism seen in movies and that this kind of tech could aid in getting jabs to people as remote as Eskimos living in igloos.
"I mean it's not sci-fi, right, it's real," she says. "Drones are actively and effectively used to deliver packages to rural areas, and they can ship over 100 packages a day. So it's pretty incredible."
Vaxxinity has also recently announced a partnership with Indian pharma firm Aurobindo to help develop manufacturing commercialisation of the vaccine in India, as well as boosting distribution to other low-middle-income countries.
Redefining the idea of a vaccine
As well as serving the underserved, Hu says Vaxxinity's goal is to democratise medicine by disrupting the existing biologics market.
Biologics represent one of the fastest-growing segments in drug discovery and development. Though these large-protein drugs are very effective, they can also be incredibly expensive and difficult to administer.
"This makes them inaccessible for a lot of the world," says Hu. "With antibody vaccines, our approach is to turn the human body into its own biologic drug factory so that you can democratise the way that biologics are [used]."
This is exactly what Vaxxinity is trying to do with its Alzheimer's vaccine candidate, UB-311. Hu acknowledges that her company is not the first to explore this maverick approach but it may be the first to have found a way to do it safely and effectively.
It was the firm's animal health immunocastration vaccine developed by Hu's mother that provided the proof-of-concept that this could be done safely and reliably in people.
"That was the genesis of our Alzheimer's vaccine," Hu says. "The idea is to help your body learn to produce drugs or antibodies to protect itself from the proteins that build up and lead to people developing Alzheimer's."
UB-311 has now completed assessment in Phase II trials which showed that it was safe, immunogenic and there was a 100% response rate in patients. The candidate hit all secondary cognitive and biomarker endpoints, and now Vaxxinity is planning trials to replicate this promising data in a larger population.
Hu explains that UB-311 is a different approach to the amyloid hypothesis in a way that only a non-native to science can.
"I think there's tremendous genetic evidence that amyloid is implicated in Alzheimer's, but it's a bit like the Goldilocks theory – you have to intervene at just the right time on just the right patient with just the right type of amyloid. If you go in too late, it's like Humpty Dumpty – it's really hard to put back together. So you want to intervene as early as possible in the disease. And that's when a vaccine is most effective – for preventing illnesses. That's really the Holy Grail for Alzheimer's."
Hu hopes there is going to be a revolution of biologics and believes that Covid-19 has bought a renaissance to vaccines.
"It's funny, we basically took for granted the most prolific medicine of our day, which is vaccines. But Covid has really created a resurgence that I hope continues."
Hu says that seeing how much vaccines matter in our lives with Covid will hopefully lead the industry to find a way to apply them to a whole host of other illness, including chronic diseases.
"If we can do that we are going to disrupt the way that medicine is delivered today with a focus on accessibility and prevention."
Opening big pharma to new discussions
From speaking to Hu and observing her and Reese, her partner in industry and marriage, discussing their work in interviews, it is clear that they are not your typical biotech executives.
As an academic outsider in scientific circles, Hu doesn't mind being different. "I kind of relished being the only female in a lot of my circles or classes growing up," she says. "It never crossed my mind that as a female, there were certain things I couldn't do."
Maybe that's something she gets from her trailblazing mother, who was the first Asian woman accepted into Rockefeller University's PhD program back in 1973.
That being said, in Hu's view "the number are the numbers" when it comes to female and diverse representation in the higher echelons of the industry and actively asks for a diverse slate of candidates when hiring for any position.
"There has to be conscious and proactive thought, particularly for critical roles," she says. "I encourage other companies to pursue this also because there's tremendous talent in all shapes and sizes. Even though the overall acceptance is getting much better, it also requires proactive engagement to make sure we bring more women up."
Hu's story is an inspiration to anyone who has taken a meandering path to finding life purpose and is proof that diversity of thought, expertise and background can be valuable in finding ways to be innovative and disrupt the status quo.
As can be seen from the user-friendly way she describes the most complex scientific ideas, she is a champion of making healthcare accessible to all.
"I now sometimes find myself talking the lingo when explaining to non-science people and they don't understand," Hu says. "You've got to break it down, and it's actually those analogies, the ability to explain to anyone that is the greatest gift. Sometimes it takes someone that didn't come from a science background to be able to do that."
With this gift and dedication to transparency, perhaps Hu and Vaxxinity can help change the face of big pharma, an industry with a history of bad press despite being one that saves lives.
As Hu puts it: "We're going to show that doing good is a good business model in pharma."