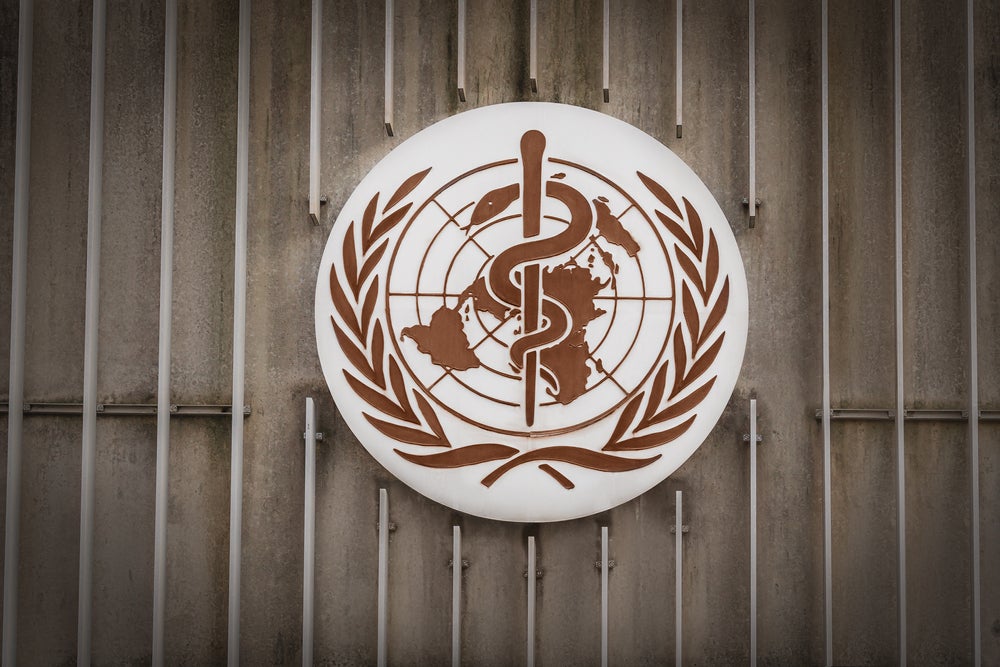 It has been almost a century since Scottish doctor Alexander Fleming discovered the first antibiotic, penicillin. Antibiotics and other antimicrobial drugs for different pathogens have transformed deadly diseases, like tuberculosis, pneumonia and typhoid, into treatable ones. 
However, misuse and overuse of these products in humans, other animals and plants, has accelerated bacteria, viruses and other pathogens' ability to mutate and develop resistance against these products. This antimicrobial resistance (AMR) is now a global health crisis – often referred to as a' silent pandemic' – which threatens to undo a century of medical progress in both developed and developing countries. 
AMR kills more than 700,000 people across the world every year; it is predicted this could rise to 10 million by 2050 without strong action to tackle AMR. Drug-resistance also has a significant economic impact; the World Bank estimates by 2050 AMR could have a bigger economic impact than the 2008 financial crisis as 28 million people could fall into extreme poverty due to the impact of AMR on their household income. 
To maintain political momentum and drive initiatives to tackle this urgent crisis, in November, the World Health Organization (WHO) with two other United Nations (UN) agencies – Food and Agriculture Organisation (FAO) and the World Organisation for Animal Health (OIE) – established  a One Health Global Leaders Group on AMR. 
Global commitments to resolve AMR
The scale of the global threat of AMR started to become known and widely discussed in 2014. However, it started to gain significant momentum from 2016 when the United Nations (UN) general Assembly adopted a political declaration on AMR. The declaration centred around making a commitment to address AMR multi-sectorally and comprehensively. 
This breakthrough for AMR also called for the establishment of an interagency coordination group (IACG) on AMR by the UN secretary-general António Guterres to establish how the world can best tackle AMR and reduce its burden, explains Dr Haileyesus Getahun, WHO director of the joint tripartite (FAO/OIE/WHO) secretariat on AMR. The IACG was supported by a tripartite collaboration on AMR between the WHO, FAO and OIE.
How well do you really know your competitors?
Access the most comprehensive Company Profiles on the market, powered by GlobalData. Save hours of research. Gain competitive edge.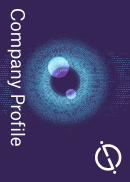 Company Profile – free sample
Thank you!
Your download email will arrive shortly
Not ready to buy yet? Download a free sample
We are confident about the unique quality of our Company Profiles. However, we want you to make the most beneficial decision for your business, so we offer a free sample that you can download by submitting the below form
By GlobalData
After two years of discussion and consultation with multiple stakeholders, the IACG on AMR published a report in April 2019 that, among other recommendations, called for the establishment of the Global Leaders Group on AMR, explains Getahun. The group was launched – and the members announced – at the end November 2020 during World Antimicrobial Awareness Week. 
WHO director-general Dr Tedros Adhanom Ghebreyesus commented: "Antimicrobial resistance is one of the greatest health challenges of our time. Now is the time to forge new, cross-sector partnerships that will protect the medicines we have and revitalize the pipeline for new ones." 
Spotlight on the One Health Group
The Global Leaders Group is "truly multi-sectoral", notes Getahun, as it includes ministers and prime ministers of various countries across the world, representatives of research institutes and representatives of the private sector. 
The group is co-chaired by the Prime Minister of Barbados Mia Mottley and the Prime Minister of Bangladesh Sheikh Hasina. Getahun explains it is led by two Prime Ministers "to raise its profile at international meetings". The rest of group is comprised of 18 members who have been chosen for two or three year terms, which may be renewed for a second time. They were selected for their expertise in AMR and will be supported in their work by the FAO/OIE/WHO joint secretariat. 
Examples of the current members include Professor Dame Sally Davies, the UK's Special Envoy on AMR, Swedish minister for health and social affairs Lena Hallengren, Brazil's senior agricultural attaché Dr Guilherme Antônio da Costa Júnior, India's Centre for Science and Environment director-general Sunita Narain and the UK's Wellcome Trust director Professor Sir Jeremy Farrar. 
Another noteworthy member is Merck CEO and chairman Kenneth Frazier. In a release, Frazier wrote: "I am honoured to represent Merck and the research-based biopharmaceutical industry on the Global Leaders Group. This partnership is an exemplar of the multi-sectoral collaboration and One Health approach that are necessary to accelerate progress against the critical issue of antimicrobial resistance." 
"The main purpose to mobilise all of these different stakeholders to keep AMR high on the global agenda and make sure everyone's voice is heard", states Getahun. Wellcome Trust senior policy adviser in the drug-resistant infections priority programme Rebecca Sugden adds: "Drug-resistant infections are a complex and urgent health threat that cannot be solved by either the public or private sector alone. This multi-sectoral approach will mean the Group is able to hold AMR stakeholders, including UN agencies, to account for the actions they commit to". It will also enable the WHO, FAO and OIE to achieve maximum impact with limited resources. 
By doing so, the Global Leaders Group will also be able to create a common agenda across human, animal and plant health. Sugden notes that AMR is a One Health issue and resistance to treatment is not just driven by their use in human healthcare settings; other causes of AMR are antimicrobial use in farming and agriculture and "contamination of our environment" from release during the pharmaceutical manufacturing process or run off from agriculture and farming. 
FAO director-general Qu Dongyu noted: "No single sector can solve this problem alone. Collective action is required to address the threat of antimicrobial resistance – across different economic sectors and country borders."
Lessons learnt from Covid-19 crisis
Although the conversation around the Global Leaders Group started long before the Covid-19 pandemic shook the globe, the timing of the establishment of the AMR group in 2020 is serendipitous. 
The global Covid-19 crisis has proven how powerful collaboration across various stakeholders can be. Funding and support from governments and international organisations, such as the Coalition for Epidemic Preparedness Innovations, combined with innovation and at-risk research and development (R&D) by pharma companies is why less than a year after the beginning of the pandemic one Covid-19 vaccine has been approved, albeit on a temporary and emergency use basis, and two are close behind. 
In addition, Getahun notes Covid-19 has also demonstrated how fragile the world is to disease outbreaks of any sort. Sugden agrees, adding: "Covid-19 has undoubtedly changed the conversation around the impact that infectious diseases can have on lives and livelihood." She continues: "It will be important to take those opportunities that Covid-19 has provided" forward. 
Revitalising the antibiotic pipeline
One major challenge to effectively tackling AMR and ensuring infectious diseases do not become untreatable once more is the lack of new antibiotics and antimicrobials. 
Although "there is no practical alternative to having a strong pipeline of new products", according to Sugden, there has been market failure in infectious disease R&D, particularly regarding innovative approaches that bring real benefit over existing treatments and tackle critical resistant bacteria. Sugden notes this "hinges on the lack of commercially attractive markets for antibiotics" and the limited, unpredictability of reimbursement in the field. 
Although the Global Leaders Group is part of united action to preserve and protect existing antimicrobial medicines, Getahun notes another central part of the Group's role will be to "facilitate discussions, negotiations and debates" around ensuring R&D into antimicrobials is prioritised and the pipeline is flourishing. 
The launch of the Global Leaders Group was, therefore, again serendipitous timing as in July this year the private sector launched the AMR Action Fund. The $1bn fund will invest in small biotechs developing innovative antibiotics that tackle pathogens on the WHO's priority list with the aim of bringing up to four new antibiotics to the market by 2030. Getahun notes how pleased the WHO was by this private sector pledge and that the organisation is part of the Fund's advisory group. 
Although the AMR Action Fund and other initiatives over the past few years have started to fill the gap and revitalise the pipeline, "it is not enough", according to Sugden. A 2020 report by the Wellcome Trust notes that although the Action Fund may be an effective push incentive, it "does not solve the structural challenges of the antimicrobial development market" and pull incentives are desperately needed. 
Sugden explains that with the exception of the UK and its pilot scheme for a subscription style payment model, "governments have not been nearly ambitious enough" in reimbursement reform. 
This is where the Global Leaders Group could really play a crucial role in raising the level of political ambition, which Sugden notes "is the missing piece for antibiotic R&D"; "the work to identify solutions has already been done, what we need now is for governments to act and implement recommendations".