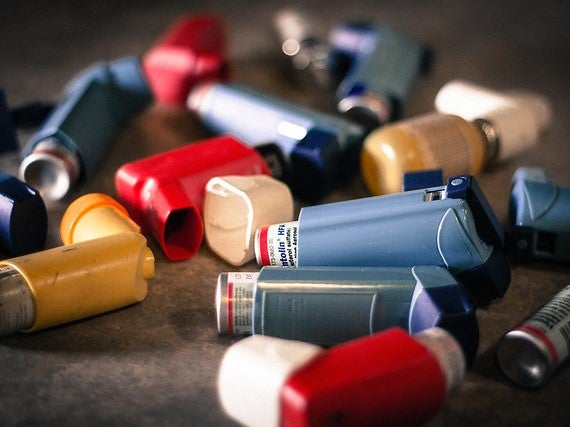 For more than two decades, the Global Initiative for Asthma has designated the first Tuesday in May as World Asthma Day to raise awareness of the chronic disease and how it is treated.
According to the 2018 Global Asthma Report, asthma affects 339 million people worldwide and there are approximately 1,000 avoidable deaths from asthma every day, making it one of the top 20 causes of disability. Asthma UK estimates that there are 5.4 million people in the UK with asthma, meaning it affects one in 11 people.
There are currently two primary approaches to asthma treatment – long-term preventative corticosteroids and quick-relief medications – both of which are commonly administered through inhalers.
However, studies are showing that patients, particularly children who are at a particularly high risk of asthma complications and death, often misuse their inhalers and regularly fail to get a sufficient dose of essential medicine into their lungs.
This, combined with the fact that older patients often lack the dexterity to use inhalers appropriately, as noted by Asthma UK, and evidence of powdered inhalers' enormous carbon footprint, has contributed to a heightened interest in developing new asthma drugs administered orally and with a novel mechanism of action.
Fevipiprant: potential new therapeutic approach for asthma
Novartis 's prostaglandin D2 type 2 (DP2 ) antagonist fevipiprant (QAW039) has been identified as new asthma drug that could substantially reduce the severity of the condition.
In an early-stage trial of only 61 patients, funded by the drug's Swiss manufacturer, the UK's National Institute of Health Research and AirPROM and carried out by the University of Leicester, fevipiprant "led to improvements in symptoms, breathing tests, inflammation and also helped to repair the lining of patients' airways," according to lead researcher Professor Chris Brightling. He described these results as a "'game changer' for future treatment.".
The promise of fevipiprant has only been clarified and advanced through a Phase II study carried out in collaboration with The University of British Columbia (UBC), Canada.
The trial showed, in the words of Brightling, "fevipiprant not only reduces inflammation in the airways, but also reduces the amount of muscle in the lining of the airway," making it the first drug to reduce airway smooth muscle mass, a key indicator of disease severity increasing the likelihood of more frequent asthma attacks and asthma-related deaths.
These results were confirmed by a computational model of a virtual patient created by UBC postdoctoral fellow Himanshu Kaul and in vitro testing, which showed smooth muscle migration could be inhibited by DP2 antagonists.
From these results Brightling concluded: "Our findings suggest that fevipiprant could have positive long-term effects upon the progression of the disease through remodelling [another term for an increase in airway smooth muscle mass], as well as improve symptoms and reduce attacks."
In an article for The Conversation Kaul agreed, saying: "Fevipiprant could be a potential therapy to improve airway remodelling in asthma. Using this drug could allow patients to reduce their dependence on high-dose steroids, whose side-effects include weight gain, diabetes and high blood pressure."
Novartis is currently undertaking a Phase III clinical trial programme for fevipiprant, with the hope of filing for regulatory approval by the end of 2019.