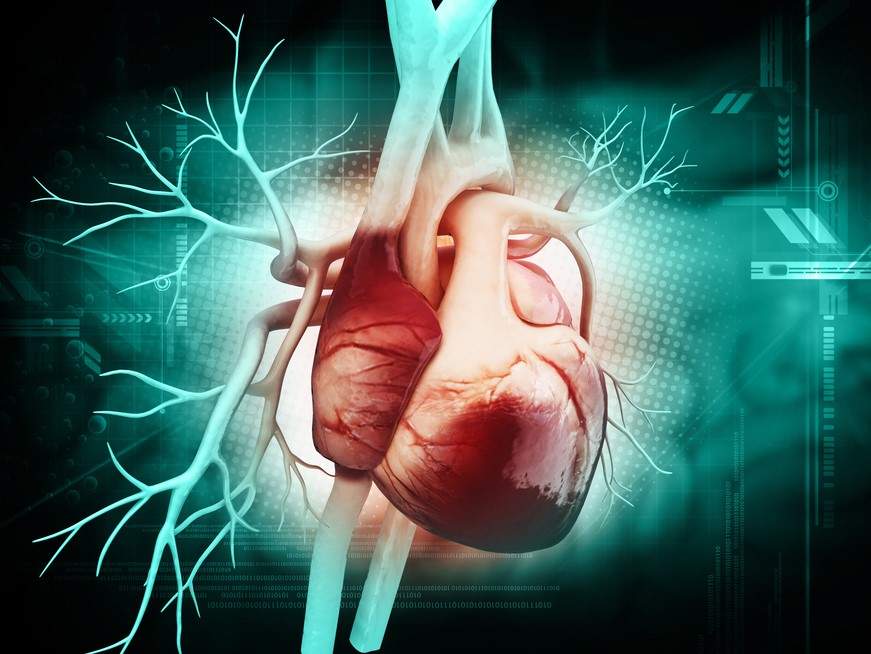 Diabetes remains among the world's most serious and pervasive public health issues. According to the World Health Organisation, the population living with diabetes worldwide reached 422 million in 2014, the global prevalence among adults at 8.5%. In 2016, diabetes was the direct cause of 1.6 million deaths globally, but what is the diabetes and cardiovascular connection?
Almost 3.7 million people in the UK have been diagnosed with diabetes, according to Diabetes UK. This number is more than double the amount 20 years ago.
Prescriptions for diabetes were estimated by NHS Digital to cost NHS England more than £1bn a year; this represents an increase of more than £422m in the past decade and approximately one in 20 prescriptions written by GPs.
The recent NHS National Diabetes Audit report found that 500 people with diabetes die prematurely each week in England and Wales. Type 1 diabetes patients between the ages of 35 and 62 are three to four times more likely to die than those of the same age without the condition. For the same age range, type 2 diabetes patients are twice as likely to die prematurely.
To raise awareness of this prevalent disease, the International Diabetes Federation chose November as World Diabetes Month and designated 14 November as World Diabetes Day. The theme for this year's World Diabetes Day is family and diabetes.
Understanding the connection between diabetes and CV conditions
There are two main types of diabetes: the most common is type 2 – according to Diabetes UK, it represents approximately 90% of cases. This type differs from type 1 in a variety of ways, including diagnosis later in life and treatment, but also it is closely associated with high blood pressure and cholesterol at diagnosis.
Having diabetes increases a patient's risk of developing cardiovascular (CV) disease; the American Heart Association says adults with diabetes are between two and four times more likely to die from cardiovascular disease than adults without diabetes.
A 2017 study by many US government groups, including the National Centre for Chronic Disease Prevention and Health Promotion, the Centres for Disease Control and Prevention and the National Centre for Health Statistics, found that more than 60% of type 2 diabetes patients died from CV disease, and even more suffer from severe CV-associated complications.
This is because having high blood sugar levels means it sticks to red blood cells and begins to build up, which can block and damage vessels carrying blood to and from the heart.
There is also a positive association between hypertension and high cholesterol with insulin resistance.
As a result of the proven association between CV and diabetes, the US Food and Drug Administration (FDA) requires all new type 2 diabetes drugs to undergo CV outcome trials, which show that the drug demonstrates CV safety.
This was first enforced in 2008, but the regulator's Endocrinologic and Metabolic Advisory Committee (EMDAC) voted in October to retain the rule regardless of the presence of a CV risk signal during development.
This decision was based upon testimony from experts in the field who spoke about benefits and drawbacks of CV outcomes trials.
The European Medicines Agency (EMA) has similar regulations in place. These originally came into effect in 2002 and were most recently updated in 2016.
Its guidance notes: "A new glucose-lowering agent should preferably show a neutral or beneficial effect on parameters associated with cardiovascular risk."
Although the EMA notes that this has not always been possible in the past, "for future developments, it is expected that the development programme provides sufficient information supporting the lack of a drug-induced excess cardiovascular risk".
Improving CV outcome trial design for type 2 diabetes
Despite CV disease being known as one of the most common causes of death and adverse events in type 2 diabetes patients, a 2016 study by a group from the European Association for the Study of Diabetes found that it is normal practice for CV outcomes trials to be "non-inferiority short-term studies on high-risk patient populations", and this has certain limitations.
These findings mean that drugs are not generally complying with the stipulation in the EMA's guidance for type 2 diabetes treatments that "patients enrolled into clinical trials must be representative of the target population in terms of demography, ethnic background, co-morbidities (including cardiovascular disease) and type, duration and severity of diabetes."
The EASD study suggests these discrepancies can be rectified through comparisons with other drugs rather than only placebo, broader patient populations groups, longer-term analysis and, finally, an expansion of safety end-points. There are some clinical trials that have implemented some of these recommendations.
In July this year, researchers from the Centre for Clinical Epidemiology in the Lady Davis Institute at the Jewish General Hospital in Montreal, Canada published in the British Medical Journal results from a study into whether second-line treatment with sulphonylureas drugs in patients with poorly controlled diabetes led to an increased risk of CV complications, compared with continued use of the standard of care metformin monotherapy.
Sulphonylureas are the most commonly prescribed drugs in patients with poor response to metformin.
The motivation behind the study was a lack of studies into CV risks of switching to sulphonylureas as a second-line drug after treatment failure with metformin, including examining the complications of severe hypoglycaemia, which has been previously shown to increase the risk of adverse CV events.
Data came from the UK Clinical Practice Research Datalink and included a cohort of patients newly treated with metformin between 1998 and 2013.
The results showed that sulphonylureas were associated with an increased risk of myocardial infarction, severe hypoglycaemia, ischaemic stroke and CV deaths, compared with continuing on metformin monotherapy.
The researchers found that switching to sulphonylureas from metformin causes increased risk of myocardial infarction and all causes of mortality, of which CV diseases represented 31% of cases, compared to adding sulphonylureas to the standard of care.
Earlier in November, pharmaceutical giant Eli Lilly published results from its REWIND trial into Trulicity (dulaglutide), "assessing whether Trulicity could protect people with type 2 diabetes from experiencing an initial cardiovascular event, and prevent future events in those who have established cardiovascular disease", according to REWIND study chair Hertzel Gerstein.
The company wanted to study the whole diabetes population, rather than those with a history of CV disease; of the 9,901 participants, only 31% had CV disease. Trulicity demonstrated a reduction in the number of CV deaths, non-fatal myocardial infarction and non-fatal stroke in the trial.
REWIND also had a longer than normal median follow-up period of at least five years.
Lilly Diabetes and Lilly USA president Enrique Conterno said: "The broad range of people with type 2 diabetes studied in REWIND, including those with and without cardiovascular disease, underscores the importance of these findings in this precedent-setting trial."