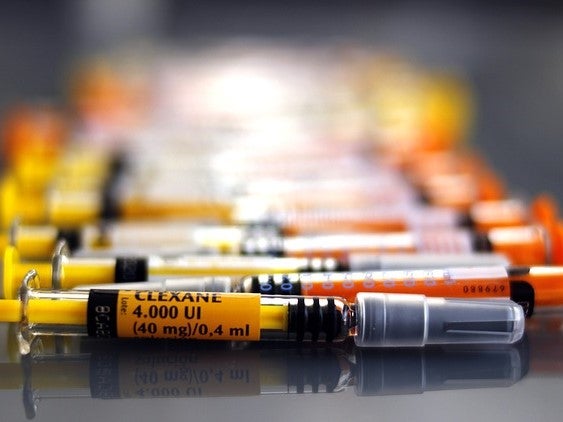 Every year in the last week of April, the World Health Organization (WHO) celebrates World Immunization Week to promote to use of vaccines to protect people against disease.
This year the World Immunization Week takes place amidst rising levels of vaccine hesitancy, particularly in developed countries – in fact, the WHO listed this as one of its top ten threats to global health in 2019 in January.
Consequently, the theme selected for 2019 is 'Protected Together: Vaccines Work!' celebrating people across the world who have worked to ensure we are all protected through the power of vaccines.
World Immunization Week: vaccines for non-communicable diseases
It is most common for vaccines to be created for life-threatening, infectious diseases, such as polio and measles. However, as the burden of non-communicable diseases, including cancer, diabetes and dementia, increases, and they become a leading cause of death worldwide, new therapeutic approaches are being investigated, including vaccines.
Interestingly, as noted by Darrow and Kesselheim in the Food and Drug Law journal, vaccines for non-communicable diseases often differ from infectious disease vaccines. Mainly since the latter are preventative for an entire population, rather than reactive to an individual's disease.
Producing cancer immunotherapy vaccines
Researchers at Mount Sinai School of Medicine , New York, have created an injectable cancer immunotherapy that teaches the immune system how to destroy tumours.
Immune stimulants are injected directly into one tumour site. The first injection summons immune dendritic cells, which are antigen presenting cells, to the tumour site.
Following a low dose of radiation, the second injection activates the dendritic cells, which instruct T cells to kill the tumour's cells. This allows the immune system to destroy cells throughout the body with the same tumour antigens. Thereby, in the words of the medical school, "turning the tumour into a cancer vaccine factory".
Following success in the lab, this so-called 'in situ vaccination' has been efficacious in advanced lymphoma patients. The vaccine increased the effectiveness of checkpoint blockade immunotherapy; however, it has its best results when combined with checkpoint blockade drugs.
It is currently being tested in the lab for liver and ovarian cancer, as well as in clinical trials for breast, and head and neck cancer.
According to an interview with The Naked Scientists, lead author of the study Joshua Brody explained that although the effects of the treatment can be long term, some patients may need a booster to refresh the immune system's memory of the antigens.
The research was funded by The Damon Runyon Cancer Research Foundation, the Cancer Research Institute, and Merck.
Repurposing TB vaccine for type 1 diabetes
The Bacillus Calmette Guérin (BCG) vaccine used to prevent tuberculosis (TB) for more than a century has been found to improve blood sugar levels to nearly normal levels in type 1 diabetes patients.
Nine patients enrolled in a Phase I trial conducted by Massachusetts General Hospital experienced a 10% drop in HbA1c, a measure of average blood glucose levels, three years following immunizsation with BCG; this fell a further 8% by year four and levels were retained for a further eight years.
As a result of the vaccine, patients were able to take one third less insulin than they did previously and need to monitor their blood sugar less frequently.
As study lead Dr. Denise Faustman told STAT news: "If we can gradually move people to where they can control their blood sugar, their minute-to-minute lifestyle can improve dramatically."
It is believed that BCG vaccine works by helping to reduce HbA1c because it increases levels of T cells and alter cell metabolism. However, researchers are unsure why it takes a few years to start working.
Faustman's team are now seeking to corroborate these findings in a Phase II studies of 150 patients; 120 of which have been treated with two doses of the vaccine so far, according Time.
This especially necessary since there has been significant scepticism and criticism of Faustman's findings. She told STAT news: "With everyone thinking they need a pump and a meter, if you come along with an inexpensive vaccine that can change this standard of care, of course there will be pushback."