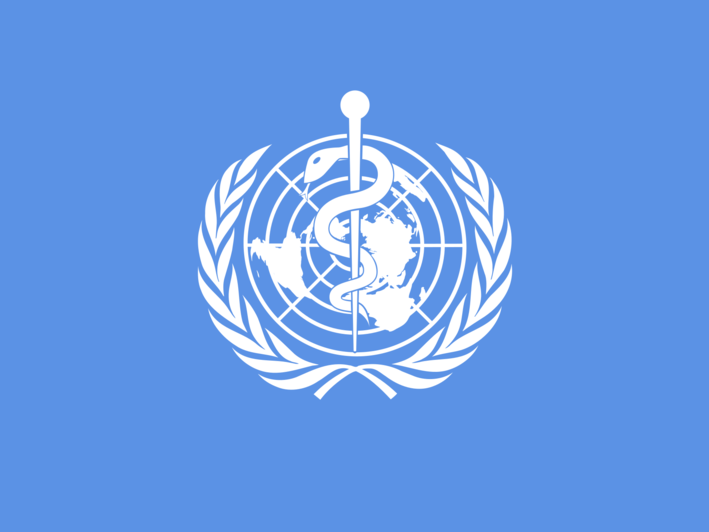 The World Health Organisation (WHO) publishes a World Malaria Report at the end of every year in which it provides an overview of global progress in the fight against the disease. This year's report reveals that progress towards malaria eradication has continued to stall.
Although the estimated number of global malaria cases in 2017 totalled 219 million, which is significantly lower than 239 million in 2010, according to the WHO's Global Malaria Programme director Dr Pedro Alonso, "this leaves us at about the same level as we were in 2013 or 2014, [therefore,].. it confirms the findings of last year, that progress has stalled." This flat-lining is consistent across all regions.
Alonso continued: "It has stalled at a figure that remains unacceptably high, still every two minutes a child dies of malaria, a disease which is by-and-large preventable and entirely treatable and curable, and we still have over 200 million cases."
There were 3.5 million more malaria cases in the ten highest burden countries in Africa. The largest increases were seen in Nigeria, Madagascar, and the Democratic Republic of Congo, all of which saw more than 500,000 more cases than in 2016.
Malaria eradication: pockets of progress
Despite the overall pessimistic picture regarding the fight against malaria, there are so-called 'pockets of progress' towards elimination of the disease.
A few countries have seen significant progress in terms of eradication. Alonso highlighted four: Pakistan, Ethiopia, Rwanda and India.
He noted that India is responsible for 60% of all cases outside of India and 4% of the global malaria burden, however, it has recorded a year-on-year 24% reduction in cases in 2017.
This success is attributed to political commitment in the coutnry to prioritising malaria eradication and adjusting the approach according to data.
WHO regional director for Africa Dr Matshidiso Moeti said: "When countries prioritise action on malaria, we see the results in lives saved and cases reduced."
The number of countries nearing elimination continues to grow from 37 in 2010 to 46 in 2017 –this includes countries such as China and El Salvador which saw no transmission of malaria, although they were previously endemic. Earlier this year, Paraguay was certified as malaria-free, making it the first country in the Americas to achieve full eradication since Cuba in 1973.
Insufficient funding slows global efforts
The WHO World Malaria Report 2018 notes that the current progress means that "the world is not on track to meet the 2020 [Global Technical Strategy (GTS)] targets. If we continue on the current trend, we will not be able to meet our 2030 goals, particularly the goals related to the reduction of malaria morbidity and mortality," according to Dr Kesete Admasu, CEO of the Roll Back Malaria (RBM) partnership, which is working with the WHO in fighting malaria.
A key challenge has been "a lack of robust, predictable and sustained international and domestic financing".
Like reductions in malaria cases, funding has levelled off in recent years at $3.1bn. However, it has been estimated that $6.6bn a year will be required for the 2030 GTS goals to be reached, which is more than double the amount currently available.
"We are clearly not on track with funding and that partly explains why we are so off track with our morbidity and mortality targets," said Alonso. "Funding directly translates into lack of commodities and deployment of adequate tools. So the consequences of this are essentially what we're seeing in last year's and this year's report."
Another challenge is the continuation of major coverage gaps in regards to use of insecticide-treated bed mosquito nets and adherence to indoor repellent sprays. Alonso also noted that only 22% of pregnant woman are receiving preventative treatment.
Progressing towards malaria eradication
Over the past year, the WHO director-general Dr Tedros Adhanom Ghebreyesus has called for an aggressive new approach to bolster the fight against malaria.
In a statement, Tedros said: "Nobody should die from malaria. But the world faces a new reality: as progress stagnates, we are at risk of squandering years of toil, investment and success in reducing the number of people suffering from the disease.
"We recognise we have to do something different – now. So today we are launching a country-focused and led plan to take comprehensive action against malaria by making our work more effective where it counts most – at local level."
The country-focused approach is part of the WHO's high burden to high impact response plan. There are four major pillars to this plan: drawing political attention to the need to reduce malaria deaths, driving impact through the strategic use of information, improving guidance and strategies for malaria endemic countries and implementing a coordinated country response.
Dr Kesete said: "The new country-led response will jumpstart aggressive new malaria control efforts in the highest burden countries and will be crucial to get back on track with fighting one of the most pressing health challenges we face."
This will be supported by domestic financing aided by a replenishment of the Global Fund next year.
Senior advisor to WHO's Global Malaria Programme Dr Alistair Robb said: "It is critical that we have a successful replenishment of the Global Fund next year. And that the partners that have been the big funders to date sustain their funding, but that is then complimented by domestic financing and it is seen as a priority in countries."
Investment should be prioritised in the hardest places to eradicate the disease, such as Nigeria, which is responsible for 25% of global malaria cases. Alonso said: "There will not be global progress if we can't make progress in Nigeria."