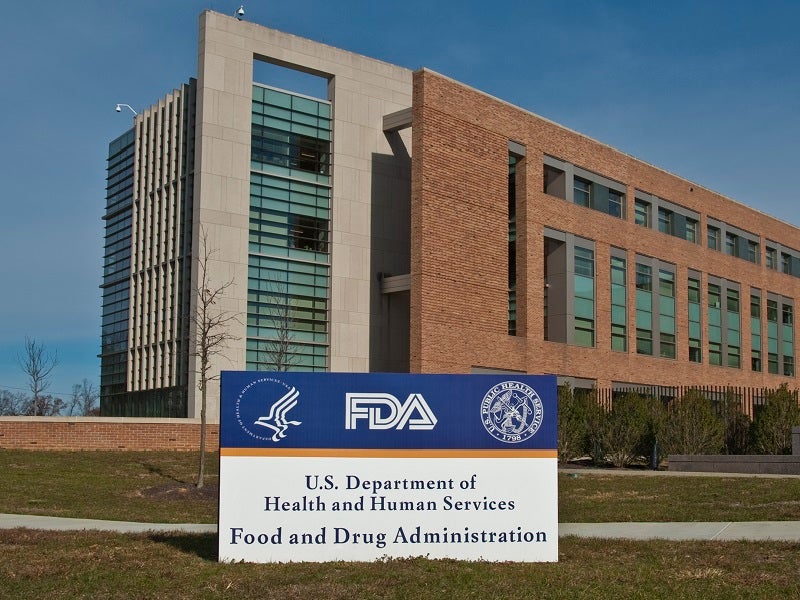 On August 16, AbbVie received FDA approval in rheumatoid arthritis (RA) for its JAK-1 inhibitor upadacitinib. The therapy is set to be marketed as Rinvoq, with a recommended dose of 15mg once daily.
However, the approval comes with a catch: the FDA has given Rinvoq a boxed warning for increased risk of thrombosis. Rinvoq is still in development for numerous other indications, with the next filing expected for psoriatic arthritis (PsA) in 2021.
A competitive market
Rinvoq represents AbbVie's third drug in the immunology disease space, following Humira and Skyrizi, and helps to solidify the company's dominance.
Rinvoq beat Gilead/Galapagos' JAK-1 inhibitor filgotinib to the regulatory punch. However, there is a possibility that if filgotinib avoids receiving a similar boxed warning, it might be given a competitive advantage. Considering the FDA's current focus on the risks of thrombosis associated with JAK inhibitors as a class, filgotinib may also be affected.
Multiplekey opinion leaders (KOLs) interviewed by GlobalData agreed that based on data from filgotinib's FINCH and DARWIN trial programs, the rate of thromboembolic events among patients treated with filgotinib is superior to other JAK inhibitors. Gilead/Galapagos is set to file a new drug application (NDA) for filgotinib in RA later this year. In an increasingly competitive field, showing comparable efficacy with superior safety compared to the JAK inhibitors could provide filgotinib an edge on the competition. This could suggest that filgotinib might also get hit with a similar warning when approved.
Ultimately, based on insight from KOLs, GlobalData believes that while safety is crucial, when comparing the members of the JAK inhibitor class, market access is critical to a therapy's success. Considering AbbVie's powerful position in the immunology space, Rinvoq will likely have strong uptake.  
A safety issue
Although the JAK inhibitors often demonstrate superior efficacy profiles compared to biologics, safety concerns have remained a dark cloud over the drug class.
In 2018, Eli Lilly'sOlumiant (baricitinib) was submitted for FDA approval at two doses (2mg and 4mg) and both doses were initially rejected. However, soon after, the FDA relented and granted approval for the 2mg dose, with a boxed warning for increased risk of blood clots.
Earlier this year, in response to a post-marketing cardiovascular safety trial mandated by the FDA, Pfizer's Xeljanz (tofacitinib) was also dealt a boxed warning associated with potential death from pulmonary embolism. The subjects in this study received a higher dose than what is approved for RA, but the same as what is used in patients with ulcerative colitis.
Rinvoq's safety designation is potentially based on the results of the Phase III SELECT-MONOTHERAPY trial in which instances of fatal hemorrhagic stroke and non-fatal pulmonary embolism were observed in the 15mg cohort. Notably, the labels for both Xeljanz and Olumiant specifically mention the safety warnings and did not make any claims about the JAK inhibitors as a class. In a departure from this, Rinvoq's label mentions increased risk of thrombosis as a class effect of the JAK inhibitors, rather than citing the risks as related to Rinvoq in particular. This lack of specificity might make it difficult for clinicians to differentiate between each of the available drugs.
Some KOLs interviewed by GlobalData cited lack of long-term safety data as a reason they might be hesitant to switch to the newer JAK inhibitors, which would suggest an uphill battle for Rinvoq in the years to come. 
Rinvoq's bright future
As important as these safety issues are, ultimately, KOLs interviewed by GlobalData cited access as the main determinant of what drug will be prescribed in US clinics. Many agreed that Rinvoq is poised to perform as well as or possibly better in RA than Humira due to its superior efficacy.
Although AbbVie has set the annual price of Rinvoq to be fairly high ($59,000), GlobalData expects that AbbVie's powerful position among pharmacy benefits managers (PBMs) will likely ensure Rinvoq adequate access in the US. In contrast, Gilead/Galapagos has far less experience in the immunology disease space, which may put filgotinib at a disadvantage in this regard. 
With decades of marketing experience in the immunology space, GlobalData anticipates that despite Rinvoq's boxed warning setback, AbbVie will be able to dedicate significant energy and resources into making Rinvoq a strong competitor in the field.